INTRODUCTION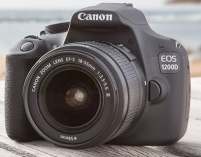 Canon EOS 1200D is an entry-level DSLR and the successor of 1100D. It was launched by Canon in February 2014. The Canon 1200D is an 18.1 MP digital single-lens reflex camera that includes an 18 MP digital imaging sensor and 1080 x 1920 HD video resolution.
The EOS 1200D is also known as EOS Rebel T5 in America and EOS Kiss X70 in Japan. Canon EOS 1200D DSLR camera is reliable and capable of producing high-quality images. Due to its easy functionality its a good option for beginners as well. Let's have a look at the amazing features of this camera.
SENSOR RESOLUTION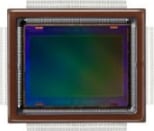 Compare with 24 Megapixel sensors used in its competitor Nikon D3300; Canon EOS 1200D has an 18MP CMOS Advanced Photo System type-C image sensor with the DIGIC 4 image processor. 15 MP sensor was used on the EOS Rebel T1i, so they have improved the sensor quality in this one. CMOS sensors are key components in DSLRs and widely used now-a-days as they are less expensive and consume less power. DIGIC 4 processor performs high-speed image processing with less noise and delivers high-quality performance while capturing moving objects.
Sensor Size of Canon EOS 1200D is 22.3 - 14.9 mm which is capable of obtaining accurate measurements while imaging. It provides a dynamic range of high-resolution pictures with low noise and makes it suitable for high-speed continuous shooting.
BUILD AND HANDLING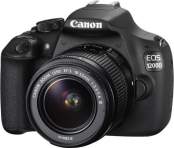 Canon EOS 1200D has a persistent design and provides fine grip with a single hand. This time, Canon has used metal body instead of plastic which was used in its predecessor 1100D. It has a pair of well placed EF-S 55-250 IS II kit lenses, and EF-S 18-55mm IS II lens. The screen size in EOS 1200D has increased to 3 inches, so the layout has also changed on the back side that is entirely different from 1100D.
The palm grip is carved at the right side with rubber texture, and the four-way keypad is also on the right side. Camera dial to change the mode is located on the right hand top along with the zoom button. Live view button can be found aside from LCD screen. Dimensions of the DSLR are 129.6 X 99.7 X 77.9 and Weighs 435 grams.
CONTROLS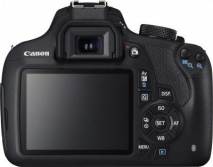 The EOS 1200D has landscape, sports, portrait, landscape, night portrait and macro as creative modes. There is no proximity sensor, so users need to turn off the display manually when its not required. There are various colour filters that can be adjusted as per the user's preference. Canon EOS 1200D has 9 AF points including 1 cross-type auto-focus. My Menu option lets users can create and add their list of settings. Most of the options are categorized under review mode, shooting mode and settings in the menu interface. Ports such as remote trigger and HDMI are covered by a rubber flap on the left side.
PERFORMANCE
The Canon EOS 1200D is capable of shooting HD videos at 50p and full HD videos at 24p and 25p. Users may notice rolling shutter while moving the camera but works fine if stick to one place. The ISO range of Canon EOS 1200D is from 100 to 6400 and is expandable up to 12,800, enables users to take the perfect shot in the day as well as night regardless of low or high sensitivity. Users may get soft pictures after ISO 3200, and it is advisable to use up to ISO 800 for better quality. Its Scene Intelligent Auto mode lets the camera operate itself as it recognizes the subject and adjusts the optimal settings such as brightness, contrast colour etc. To alter the visual effects, it offers five types of creative filters named soft focus, grainy black & white, fish eye, miniature and toy camera effect.
IMAGE QUALITY

Canon 1200D comes with 18 MP camera along with 3-inch display size. It comes with an inbuilt flash and the 'Focal Length' of camera dwells between 18mm(smallest) to 55 mm(largest). It is Highly preferable for Fast continuous shooting as users can rapidly take 69 images one after another.
The metering is satisfactory and provides a clear display most of the time. The auto lighting optimiser mode enables a detailed view in difficult lighting situations. Improved contrast settings let you adjust image quality in bright outdoor. The quality of the 18-55mm lens is remarkable and enables the user to take sharp pictures. The RAW files are more detailed than the JPEGs.
BATTERY LIFE
Canon EOS 1200D comes with LP-E10 Lithium-Ion rechargeable battery of 7.4volte along with the charger. It is not the strongest battery in terms of capacity and doesn't last so long, but users can reply on Li-ion's brand value. It is light-weight and small in size, the capacity of the battery is 860mAh which is lower than its competitors. One thing is good that it doesn't develop memory effects while charging or discharging.
PROS AND CONS
WHAT WE LIKED
Canon EOS 1200D is an economical DSLR and can be afforded by most of the people.
It is a single lens reflex camera, so the viewfinder is not separate and uses the main optical system, which makes focusing the picture easier.
It is a light weighted compact SLR, so its easy to port anywhere.
WHAT CAN BE IMPROVED
The Canon EOS 1200D doesn't give you the option to connect Wi-Fi, which is available is some other DSLRs of similar range.
It doesn't have touchscreen facility as well.
There was a time when only DSLR cameras were available as a preferable option for photography, but now the situation is entirely changed, and most of the Cell Phones are coming with high-end in-built cameras using the latest technology. Canon has always been the flag bearer of DSLR and introduces every model with excellent functionalities. The EOS 1200D is also one of them and has proven to be a hit in global market in past two years.