INTRODUCTION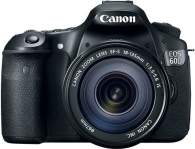 The Canon EOS 60D is a DSLR CMOS model that is for those who are new to DSLR cameras. It is easier to use than most other models and yet it continues to pack a huge punch. This camera is especially good for how it reproduces colors quite well. It especially does well with creating brighter tones when used well enough.
This is a basic model that is not as strong as many other digital cameras. The 60D doesn't have a processor that uses more than 20 megapixels and the ISO support does not expand outward as much as what other models can handle. Still, this camera makes for an ideal choice for those who just want to learn how to use a DSLR camera before going on to the bigger and more powerful models on the market.
SENSOR RESOLUTION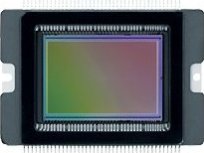 The 18.2-megapixel CMOS sensor is a part of the COS 60D that offers a better overall shot. This APS-C sensor especially focuses on noise reduction and monitors how the camera works with care.
The DIGIC 4 image processor is also added to capture and process images quite well. It uses a 3:2 aspect ratio and raw image processing to quickly review what goes on in the camera. It can also take shots at 5.3fps.
14-bit signal processing is used in the sensor too. This prepares detailed images without risking noise being added into the mix.
BUILD AND HANDLING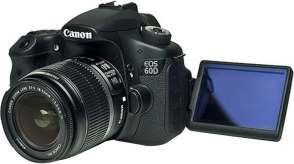 The EOS 60D is not all that different in terms of its physical design. It offers a sturdy body that is easy to carry around with enough materials on the sides to help anyone with carrying it around.
This is 675g in weight and is 78.6mm thick. It also works in environments from 0 to 40 degrees Celsius or 32 to 104 Fahrenheit so it should not be all that hard to use in a majority of cases.
CONTROLS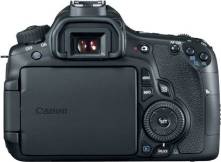 As a camera that is designed for newer users, the EOS 60D has a great setup that is not too complicated to use. It uses eight white balance options including a color temperature setting choice. This can handle white fluorescent light and tungsten light to create a stronger appearance. The image sensor can also be programmed to automatically change the white balance that might be used here.
There are nine AF points to use on the AF mode feature. The dedicated sensor for AF use is easy to control on the top part of the camera.
This also uses ISO support for up to 6400 with the option to expand it to 12800. This offers a good organization to make it easier for the camera to shoot pictures quite well.
The shutter has its own control feature. It can go to 1/8000 of a second as needed. It can also work with a self timer for ten or two seconds through an additional control feature.
PERFORMANCE
The performance of the Canon EOS 60D is made possible through a powerful sensor. This sensor offers a display screen with a 96 percent field of view. This ensures that the screen will show close to exactly what is being recorded. This also works at a variety of angles and can even be pivoted around the place. This comes thanks to how the screen can be moved out from the base of the camera to create a stronger look.
The camera uses a smaller manual viewfinder as well. This also offers a strong field of view to create a better total look when set up the right way.
IMAGE QUALITY
The image quality of the Canon EOS 60D is a great part of the unit that makes it run well. This works with a 3:2 aspect ratio to create 18-megapixel images. The ability to work to up to 6400 ISO with the option to expand it to 12800 is an especially appealing feature of the camera that makes it run well.
The 63-zone dual layer metering feature also allows the image to be reviewed well. It assists the AF features in finding focus points. This makes it easier for the camera to take images and get information read out quite well. this in turn establishes a better total shot when used well.
BATTERY LIFE
The battery on the Canon EOS 60D is a LP-E6 unit that is similar to what is found on many other cameras from Canon. It can take hundreds of shots on a single charge. It especially powers up the camera quickly at about 0.1 seconds. This can also shut off after a minute of idle time although the user can program this feature to make it work after 30 minutes of time.
PROS AND CONS
Those who are new to the world of digital cameras will certainly find something to enjoy out of the Canon EOS 60D. There are some positive and negative points to see about it though.
WHAT WE LIKED
The balance features on this camera work amazingly well.
The flash feature creates enough light without being disruptive to the photo subjects.
The battery will last for hundreds of photo shots on a single charge.
The lens is easy to clean off and replace if necessary. Canon offers dozens of additional lens that can be used on this model for many purposes.
WHAT CAN BE IMPROVED
There are not all that many focus points on this camera.
The processor and white balance are clearly nowhere near as strong as what more advanced DSLR cameras have to offer.
The autofocus does not work continuously when trying to take several shots in a very short period of time.
The controls are simple enough but the dials are in unusual positions that people might not be familiar with.
The Canon EOS 60D offers a great appearance that will fit in well for many purposes. This camera is an effective model that is strong enough to work for photos of all kinds. It isn't too hard to use either, thus making it ideal for new users.