INTRODUCTION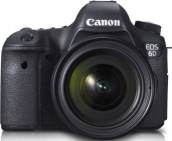 Canon has been making a splash in recent years with its EOS series of DSLR cameras. The EOS 6D is one of the most popular options in this particular line for people to look out for. The EOS 6D has a compelling look that features some lenses to make the camera function like a more traditional 35mm camera. It still works with a more powerful processor than what people might find elsewhere. It is specially paired with one of the easiest control schemes that people can use.
SENSOR RESOLUTION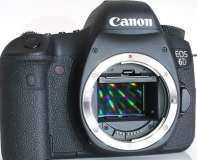 The Canon EOS 6D is an attractive camera that offers an impressive sensor. It is a 20.2-megapixel sensor that provides a high-resolution shot to create a more powerful image. The sensor works with a DIGIC 5+ image processor. It uses a photodiode structure that transfers data quickly to create accurate and true to life images. It is important because the sensor can generate images with a resolution of up to 5472x3648.
The camera even works with light sensitivities in many forms. It works with lights from ISO 100 to 25600. It can work with an H2 lens to create a 102400 sensitivity to create a better tone. It, in turn, should result in an effective setup for generating the right controls as needed.
BUILD AND HANDLING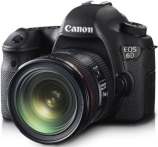 The Canon EOS 6D has a great design that offers a smart and useful setup that isn't too hard to use. The body has a sturdy plastic body that is easy to use. It is built with an ergonomic body that isn't too complicated or hard to use. The build uses a self-cleaning setup that features low pass filters to keep the sensor under control so the build will not bear with lots of dust as it is being used.
It is organized with a 24-ounce weight and is 71.2mm thick. It offers a design that does not add much weight and is simple for all to look for. It should certainly be smart and easy for all to look forward to.
CONTROLS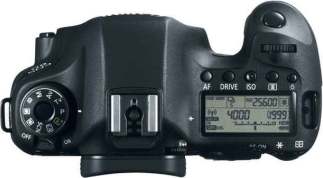 The Canon EOS 6D is an excellent model for how it has a basic control setup that uses a series of buttons on the top to adjust different settings and controls. It will certainly do well for people who are new to the world of DSLR cameras.
The camera controls work with a series of settings that work well for many requirements. The EOS 6D offers a variety of white balance settings including shade, cloudy, daylight and flash settings. An automatic setting may also be adjusted based on what the image sensor has to read. In terms of its AF functions, it uses eleven different points. It uses manual and automatic settings based on the user's requirements.
PERFORMANCE
The Canon EOS 6D is an active choice that will give people accurate images based on what is seen in the viewfinder. It is organized with a viewfinder that offers 97 percent coverage in terms of its field of view. It, in turn, establishes an excellent appearance when used correctly to create a nice look that will not wear out quickly and should be easy to read. The small manual viewfinder is relatively small but it will still get the job done and can show how the focusing feature may be used as required.
IMAGE QUALITY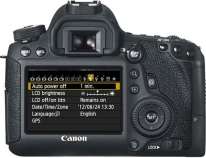 The image quality on the Canon EOS 6D focuses well on the great design of all the images it has to take in with a 20.2-megapixel sensor camera. It is all organized to create a good look that will not be too complicated or tough to adjust. The image does well with a minimal amount of noise and has a strong resolution with more than five thousand dots on a standard horizontal line. It, in turn, establishes a brilliant image that can be expanded to a larger screen if needed.
BATTERY LIFE
The battery on the EOS 6D is an LP-E6 model that can power up quickly and can shut off after a minute depending on the setting that the user wishes to hold. If used properly, it will create a better shot that will stand out and offer a better sense of control. Though, Canon has not necessarily listed how many shots it can take on a single charge.
PROS AND CONS
People who are interested in buying the Canon EOS 6D camera should take a careful look at the camera in terms of how it operates. Here are a few pros and cons about the camera:
WHAT WE LIKED
The camera buttons offer a carefully run setup that isn't too complicated or hard to use.
The resolution is detailed enough to create a brighter look.
There are plenty of great filters on this camera to offer a brilliant organized.
The DIGIC 5+ processor is organized to create enough light support to show even the lightest or darkest surfaces.
WHAT CAN BE IMPROVED
The body does not feel as strong as it is supposed to.
The lens takes a bit to start up and can be challenging to use at times.
This camera viewfinder does not offer a full organization.
While a separate lens may be added, it can take a bit to add the lens as the assembly process is rather complicated.
People who need a DSLR camera that is easy to control and has a powerful processor should see what the Canon EOS 6D camera will provide to them. It is an efficient unit that will add a better appearance for all sorts of shots. It will allow users to get a great look that will stand out and offer a better total appearance when controlled right. Best of all, it provides images that will look detailed even when one physically expands the dimensions of one of these shots.