INTRODUCTION

Introduced in 2009, the Canon EOS 7D is a crop sensor camera that uses a powerful CMOS processor and has a simple series of controls. It is a camera designed for those who are looking for careers in the photography industry. It is designed with professionals in mind thanks to its intense processor and its ability to create beautiful images without much noise.
This camera is an older option in the EOS line of DSLR cameras from Canon. It has been surpassed by a few newer models, but the EOS 7D is still a suitable choice for when one is trying to take photos. The dense quality of images certainly creates a great tone that should be easy to take photos with.
SENSOR RESOLUTION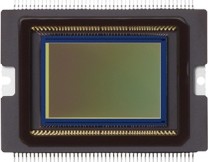 The sensor configuration in the Canon EOS 7D features an 18-megapixel APS-C CMOS setup. It uses Dual DIGIC 4-image processors to capture and process images and to save data onto the camera's memory with ease. It works well for all kinds of cameras.
The sensor takes shots at 8fps and uses a live face detection feature. The sensor can even detect lighting in an area and adjust the ISO setting in accordance although the user can easily control the ISO on one's own if desired. It creates a better total appearance when used right and can do well when trying to get various images shot and running.
BUILD AND HANDLING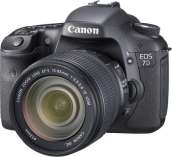 This camera uses a basic metal body and has a standard groove on one side to create support for one's hand. The camera is positioned well enough to where the user's fingers will not get in the way of the lens or other features on the camera. The bulge on the viewfinder is especially important in making it easier for the camera to work. The small viewfinder may be used in cases where the LCD screen is off as a means of conserving battery power.
The body is 820g or 28.9 ounces in weight. It is for the body only and does not account for the battery or any other additional items that may be placed on it.
CONTROLS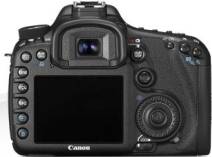 The controls on the back part of the camera are primarily for the LCD screen. The top section works with a simple series of buttons to control the AF modes, the metering pattern, and the ISO setting. These display controls are all reflected on what is shown on the LCD screen as they are being adjusted.
It uses a 19-point AF system to review all sorts of different shots in real time. It can also shoot images at 8fps while the 1x magnification control is easy to adjust at the top of the unit. It also uses a low-noise sensor that works from ISO 100 to 6400 with the option to expand it to support ISO 12800 images.
PERFORMANCE
Images captured by the camera are accurate thanks to the 63-zone Dual-layer sensor. It works alongside the AF system to generate careful images and to prepare an even amount of light in areas that need it the most.
It all works for the Canon EOS 7D with a viewfinder that offers 100-percent coverage. It has a fixed focusing screen and uses a 1x magnification feature although a digital zoom feature may be used if desired.
IMAGE QUALITY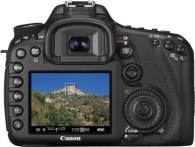 The camera offers a 3:2 aspect ratio with a 19-megapixel screen resolution total. It uses an AF/AE single-lens system with built-in flash to create a better appearance. The EF lenses that are compatible with this camera can work with EF-S support with a 35mm-equivalent focal length.
BATTERY LIFE
The Canon EOS 7D uses an LP-E6 battery pack. It can handle AC power through the ACK-E6 adapter that is included with this model. The six-level battery power display feature shows in real time how much power is left. The power can automatically shut off in one to thirty minutes depending on the setting the user chooses. It will work for a few hundred shots on a full charge although it will work for even longer if the LCD screen on the back part is turned off. The battery can always be removed and replaced if needed although it can take a few hours for the battery to be charged up all the way on this model.
PROS AND CONS
As ideal as the Canon EOS 7D appears to be for professional usage, there are a few positive and negative points to look for when using this camera. Here is a closer look at many of the most important points that come with using this option.
WHAT WE LIKED
The fully functional alignment grid helps users to review how images are taken and if they are easy to follow.
The flash function is easy to adjust and does not create too bright of an image to where it would be harder for the camera to display a clear image.
The fast shooting speed makes this an ideal option for taking shots of sports scenes and other fast-motion items.
The viewfinder is very easy to use and displays all the controls on the camera as they are adjusted.
WHAT CAN BE IMPROVED
This camera is rather heavy in weight.
The battery will run out of power rather quickly if it uses the LCD viewfinder on the back. The manual viewfinder may also be too small for some people to use.
This is not as detailed in its resolution as what many other newer cameras, including ones from Canon, have to offer.
The lens is rather narrow and doesn't encompass too much space on average.
Photographers will be amazed when they see what the Canon EOS 7D offers. This camera has many strong features and offers a clear view of whatever one wants to take a shot of. It also uses a good processor that takes in images quite well and is very easy for all people to try and use. The automatic and manual controls alike especially do well when generating only the best possible images.