INTRODUCTION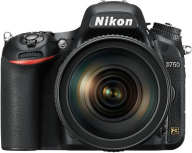 Nikon's D750 is a full frame DSLR camera, which is manufactured specially for the photographers who don't want a pro model, but a tier lower than it. It is above Nikon D610 and Nikon D810 concerning features, that gives enthusiasts another viable option to choose from. The D750 is endowed with a newly designed 24.3 million pixel CMOS sensor, and an Expeed 4 processing engine. It has an anti-aliasing filter over the sensor, unlike 26 MP D810. It is slightly smaller and slimmer than Nikon's D610. The Nikon D750 is an excellent choice for the photographers who aren't interested or do not need the extra dynamic and professional level control offered in the more expensive Nikon D810.
SENSOR RESOLUTION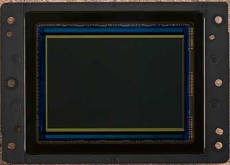 Nikon D750 has a 24.3 MP CMOS sensor at the heart, along with the Expeed 4 processing engine. The combination of this sensor and engine enables a native sensitivity range of ISO 100 to 12,800 with the extension settings taking it to ISO 50 to 51,200. With this DSLR, you can shoot up to 6.5 frames per second, and you can record Full HD videos at up to 60p. Although 6.5 fps does seem like a fair rate, some photography lovers would have liked it a bit higher, perhaps 8 fps or more. The optical power of this camera is extremely impressive. It is very fast, even in a bad lighting. According to Nikon, D750 can focus at -3EV, from -2EV in the last version of the system. The auto-focus level on this camera is pro-grade, which is something to applaud because it is an enthusiast level DSLR.
BUILD AND HANDLING

The dimensions of Nikon D750 are 140.5 mm x 113 mm x 78 mm. The material used is somewhere between the plastic entry-level and mid-range Nikon DSLRs and the all-magnesium-alloy Nikon D810. At the front, the plastic is reinforced with carbon fiber and the top plate and rear panels are made up of magnesium alloy. Although the plastic used in the construction is a fair amount. It still weighs quite heavy in comparison to lower-end models. The weight of Nikon D750 is 840 gm with battery and memory card. With such weight, Nikon D750 has an excellent and a deep handgrip. The DSLR feels well balanced and it looks like a masterpiece. There are two SD card slots in it, and both accept SD/SDHC/SDXC cards. The camera is capable of sending different file types to one card or the other.
CONTROLS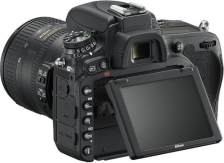 With Wi-Fi and a tilting screen, this DSLR benefits being a mid-ranger rather than a top range device. There are significant differences in the manual control department, as compared to D810. It has a standard mode dial, which is often left out in the top level cameras. It is on the left side of the plate. Remaining controls are arranged on the rear display. The control layout of this kind itself tells that it is an enthusiast level model, and not a pro one. The controls are more accessible for most of the people. Everything seems good, but it does lack some quick control buttons which you get with the D810. Control buttons can shoot up speeding.
PERFORMANCE
One of the best things about D750 is that some of the core components in it are the ones which are also used in Nikon's top tier ranged cameras. The Expeed 4 image processor which is used in D750, is also used in Nikon D4S and Nikon D810. The colour sensor and Multi cam 3500FX Mark II module is also used in the upper end of the DSLR. Focusing is very impressive in it. It is very fast. You can look in virtually dark conditions with this camera. The performance of racking focus is also excellent. The autofocus module is definitely professional grade which is wonderful seeing that it is just an enthusiast level DSLR and not a pro one. Shooting performance is slightly slower in it, in comparison to Nikon D810, but it is not a big deal breaker. D750 tops out at 6.5 fps burst shooting which is just half a frame per second slower than D810.
IMAGE QUALITY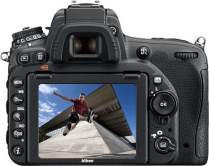 As expected from a camera having a 24 megapixel full frame sensor, Nikon D750's images are great. The dynamic range is 12.9EV at ISO50, which is same as D810's. There are many ways to maximize the amount of detail you can play with post-shoot, with a metering mode which shoots based on avoiding clipping in the highlights. Some shots may look underexposed pre-edit, but you will have reams of details to play with. The shots are noise free up to ISO 400, and its native ISO range is 100-12800. It can also be expanded down to ISO 50, and up to 25600, and up to 51200 if you are either shooting in daylight with wide aperture lens, or in poor lighting without a tripod. Image quality is wonderful, and it remains so up to about ISO 1600. The optical low pass filter sacrifices some detail to reduce the moire noise, but it's a very mild one.
BATTERY LIFE
Just like D810, the Nikon's D750 uses the EN-EL15 Lithium-ion battery. Nikon claims that when the flash is used, this battery can last up to 430 shots. And without flash, the battery life extends to 1230 shots. If you want to increase the number of shots in a single battery cycle, you can always use an external flash. The built-in flash is wonderful, but using an external one will save some battery, along with offering longer range when needed. You can also buy the MB-D16 battery pack, which is introduced by Nikon to compliment the D750 for longer shoots.
PROS AND CONS
WHAT WE LIKED
Excellent Auto Focus Performance
Great Image Quality
Solid Handling
WHAT CAN BE IMPROVED
Misses some manual control features of Nikon D810