INTRODUCTION

The design of the Acer Liquid Z320 is bright and beautiful on its right. The sound that comes from it is powerful. But there are many other points about the Liquid Z320, an advancement over the older Liquid Z220 phone, that makes it a special option. It might be a smaller smartphone in terms of its body, but it has a good series of features that make it functional and ideal for a variety of uses that many people might hold for it.
This phone, which was introduced in late 2015, is a popular choice thanks to how it comes with a good body and a strong enough setup for it to manage a variety of different functions. It is perfect for people who are looking for phones that can last for a while and are strong enough to manage many high-end applications.
DESIGN AND DISPLAY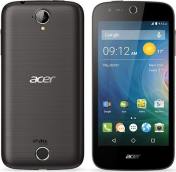 The build of the Acer Liquid Z320 features a 4.5-inch display. It is easy to view unit that offers a bright look even when this is being viewed from an angle. The Acer Bluelightshield system also blocks blue lights and keeps them from being too intense, thus reducing eye strain while using this for an extended period.
It has a 480p display on its LCD screen. It is also very light in weight at about 142g in weight while being 9.6mm thick. It results in a phone that is easy to carry around and doesn't add lots of bulk.
The polymer plastic body on the phone makes it easy to carry around for many uses. It doesn't feel too cold or warm on the hand as it is being held.
The IPS screen will switch from one program to the next quickly without creating any unusual displays in terms of how the smartphone works. It, in turn, creates a good arrangement that should be simple and easy to use for any plans one holds. It can certainly make a real difference when it is applied properly.
PERFORMANCE AND CONFIGURATION

The Acer Liquid Z320 has a Qualcomm MSM8909 Snapdragon 210 processor that runs as a quad-core 1.0GHz unit. It supports multiple applications running at the same time to allow this to run effortlessly and well enough for most applications. The risk of lagging is minimal when the processor runs properly.
It comes with 1 GB of RAM and 8 GB of internal memory. A microSD card may be added to the camera to expand its memory by about 64 GB.
The Android 5.1 operating system is the key OS used here. It is prepared with a basic layout that is easy to use although it can be customized to one's demands based on what one wants to use here.
CAMERA AND MULTIMEDIA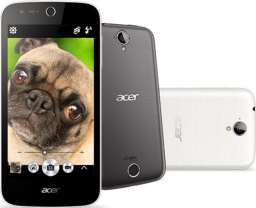 The DTS Studio Sound system on the Acer Liquid Z320 is a key part that makes the phone so popular. It uses a wider sound range than what most other smartphones use. It creates a clearer sound with crisp vocals and easy to identify notes all around.
It works well for all users, but it works best when proper headphones are used. Fortunately, a 3.5mm audio jack is included to allow the user to link this to headphones.
The great audio drivers also work on many media files. It operates with most major media formats including some popular HD options like the H.264 format. Of course, it also plays back many streaming video files and particularly focuses on YouTube videos.
The camera features are also important to see as they are suitable for the small body that the Z320 comes in. A primary camera is a 5-megapixel option with an exposure control feature on the built-in camera software program. It allows the user to adjust the focus and brightness on the camera. A secondary camera is a 2-megapixel unit. It is very responsive and will load up quickly.
BATTERY AND CONNECTIVITY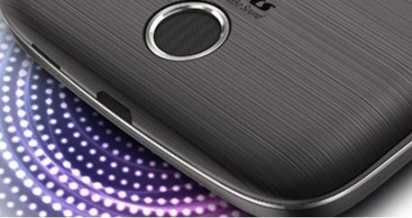 The Liquid Z320 has support for many networks with a dual sim setup. It offers WLAN support and Bluetooth 4.0 connectivity. It even has a radio receiver and GPS transmitter. The phone will quickly scan different networks when active and will find the right ones for the user to select. It is easy to log into different networks off of this as well.
The microUSB 2.0 port on the phone will link it to a charger or to a larger computer where it can be charged while also accessing its files. The 2000mAh battery is removable and can be swapped for a newer one that is fully charged up. However, it is best to charge the battery up when it is inserted into the phone.
PROS AND CONS
While the Acer Liquid Z320 packs plenty of features into a small body, it does have a few pitfalls. Here's a brief look at some points relating to how the phone works.
WHAT WE LIKED
It is very easy to get a microSD card added to the phone so its internal memory can be quickly expanded upon.
The camera controls are very easy to adjust.
It does not take long for the phone to get its battery charged up when the proper connectivity wire is added to it.
The web browser is very responsive and will load up a majority of websites.
WHAT CAN BE IMPROVED
The screen to body ratio is only about 62 percent.
The resolution is rather weak when compared with what is found on many other phones.
The cameras are rather weak in quality and features when compared with newer phones.
The browser does not have any Java support.
People are looking for a smaller smartphone that is powerful enough for their basic needs should see what the Acer Liquid Z320 has to offer. This smartphone is efficient for many of the demands that people might hold as they are looking to use it for many purposes. This smartphone especially runs well for all people who need fine functions in a small package.