INTRODUCTION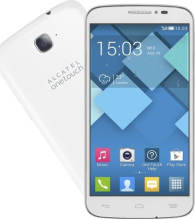 When Alcatel-Lucent launched its Pop C series of smartphones at IFA consumer electronics trade show in 2013, its goal was to revive the struggling company by piggybacking on the sales of budget smartphones. The company was under dire conditions those days as it announced 10,000 layoffs soon after the introduction of these phones, and its CEO had also said that the company "may disappear." Fortunately, 3 years have passed since then, and we're still talking about Alcatel. So we can safely assume that this lineup might've remained successful in achieving its goal to some extent. However, 3 years have passed since then. Is One Touch Pop C7, the top smartphone from this lineup, still relevant? We try to find out in our review.
DESIGN AND DISPLAY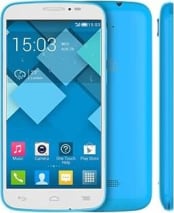 At 162 grams this phone is certainly not light, but its build quality is robust. On the back of the phone, you find a robust cover that comes in multiple colors. The cover is sturdy enough, and it's also less prone to fingerprints. On the front, there's a 5-inch display with 480 x 854 px resolution. While this resolution is not a lot, it's good enough for most day to day tasks. Heavy users of HD devices won't find it satisfactory, though. For all others, however, it's good enough, especially when considered from a price perspective.
Another disappointment with the display is that there's nothing to protect it except for a layer of oleophobic coating, which does nothing more than smudge resistance. It'd have been better if Alcatel had provided it some protection on the front.
PERFORMANCE AND CONFIGURATION
The device comes with a 1.3GHz Quad-Core Mediatek MT6852M processor and ARM Mali-400 MP2 GPU. The RAM is loaded inside this thing is 512MB, which is certainly not a lot. However, the result isn't as terrifying as you may be thinking, thanks to efficient RAM management in Android 4.4 KitKat to which this phone is upgradable.
But yes, it's also not a screamer when it comes to performance. The device doesn't get unresponsive, but apps may sometimes crash if you've more than 4-5 of them open at the same time. And it certainly isn't a phone meant for graphic intensive gaming. You can play some light games on it, but I'd suggest that you avoid doing so to keep its processor and RAM from overheating.
The phone comes with 4GB of internal memory, which frankly isn't a lot as Android keeps 3GB reserved for itself. It leaves you with only 1GB of internal memory for saving data, which clearly isn't enough. You may want to purchase a memory card with it for avoiding this problem, which can increase the memory up to 32GB.
CAMERA AND MULTIMEDIA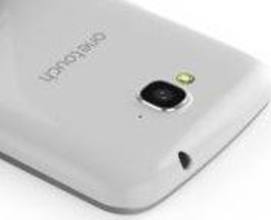 Like most smartphones, this one also comes with a primary camera and a selfie camera. The primary camera is a 5MP shooter with flash, which works fine but produces images slightly pale in color. And it also doesn't lighten up any dark parts in the image. It's capable of capturing HD videos at the speed of 30 fps, but when its capabilities are limited in photography, you can't expect too much from the video as well. The secondary camera is VGA, which is yet another disappointment.
The device isn't too impressive from the perspective of multimedia consumption as well, thanks to a lower display resolution. Nevertheless, it still comes with several multimedia apps and games, including some popular ones like Asphalt 7, Shazam, One Touch Play, YouTube and many others.
BATTERY AND CONNECTIVITY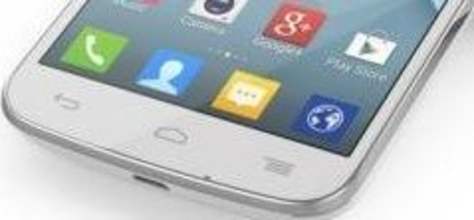 Alcatel One Touch Pop C7 comes with a 2000mAh battery that can last up to 13 hrs on 2G and up to 9 hrs on 3G networks. It can also provide up to 9 hrs of internet browsing time on Wi-Fi and up to 14 hrs in idle mode. That means on average use it can last for a whole day, but you'll have to charge it daily.
Connectivity features included in the device are also not something completely out of the box. It comes with standard 802.11b/g/n Wi-Fi, Bluetooth 4.0, Micro USB 2.0, 3G and HSPA+ connectivity features. That's it!
PROS AND CONS
Alcatel tried to enter the low-end smartphone segment with this device, and it might've been somewhat successful in doing that, but now this smartphone is too far in the race of worthy budget smartphones. While it has got some good features, all of them are undermined by some limitations. The large display is limited to a lower resolution; a good processor is limited by the lack of RAM and a fine (if not good) camera department suffers from the lack of secondary. The only good thing about it is its design, which incorporates several colors choices, but even that department lacks a crucial thing known as display protection.
WHAT WE LIKED
Decent, colorful design options
5-inch large display
Decent processor
Expandable memory
Removable battery
Fair primary camera
WHAT CAN BE IMPROVED
No display protection
Low display resolution
Poor viewing angles
Limited RAM capacity
Less internal storage
Average battery life
No secondary camera
Had Alcatel been more careful in planning these departments, Pop C7 would've have remained a considerable option in the budget segment even after this time span of 3 years. I'd suggest that you carefully consider other options before buying it.