INTRODUCTION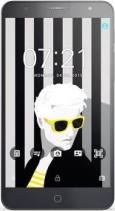 The Pop series of smartphones from Alcatel was designed to create a personal style that the user can call one's own. The Pop 4 is the newest phone in this particular line.
The phone is instantly recognizable for offering a strong look but it's also a phone that packs the power that one would expect to find from a flashy-looking phone. This phone was introduced in February 2016 and is expected to be released in the fall or winter of the same year. It features a brilliant look with a processor that gives it enough pep to run most applications.
DESIGN AND DISPLAY
The design and display for the Pop 4 is similar to that of what the Pop Star and Pop Up, two other phones in the line, hold. The Pop 4 is a 5-inch HD IPS phone with a 1280x720 resolution. It is also 134g in weight, a total that is relatively similar to what the Star and Up offer.
The Full Lamination Oleophobic coating is a unique part of the Pop 4 that makes it worthwhile. It uses coating that protects the phone from many accidental spills although it is best to avoid dousing it into a pool of water although it is easy to use.
The phone's body is marked by the many fancy colours that can be found on its plastic shell body. Red is a particularly popular colour for people to order.
PERFORMANCE AND CONFIGURATION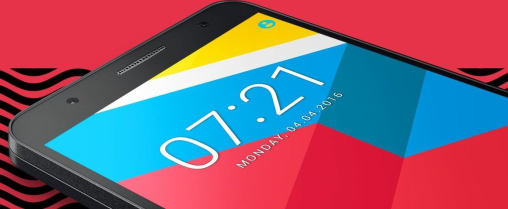 The Alcatel Pop 4 has a Qualcomm 1.1GHz quad-core processor. It is slightly less powerful than the Pop Up, a phone with an octa-core 1.4GHz processor. Still, the one that the Pop 4 has runs quite well and will be easy for people to use for when they're looking to keep applications running fast.
The 1.5 GB of RAM is higher than the 1 GB of RAM that the Pop Star has. This also comes with 8 GB of internal memory with the option to expand it by 32 GB in size with the microSD card support feature.
The Android 6.0 OS is a popular part of the phone. This newer version of the Android OS, which is also known as Marshmallow, has a powerful setup that runs programs quickly and effortlessly. This works well for 32-bit applications and can generate 3D images quite well.
CAMERA AND MULTIMEDIA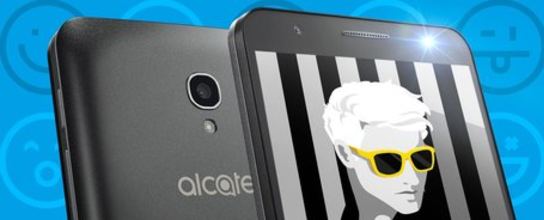 The rear camera has a 13-megapixel sensor and uses multiple video codecs including the H.263, H.264, AAC and MPEG4 formats. These codecs come in handy when using the camera to take 720p videos at 30fps.
The burst option, which lets the user take several photos in one second is also a popular feature. This allows the user to take several pictures of items that might be running by very fast. It is a necessity for fast-motion photography when the subjects are going by rather quickly.
A QR code scanner is also included on the camera. This can be accessed through the camera's software program. It is very responsive and reads every detail on a code.
The front camera deserves a bit of attention a well. It is an 8-megapixel camera with an 84-degree viewing lens that takes in more spots in a shot.
The two cameras both work with many autofocus control features. The flash features on both choices especially work well to add more light as needed.
The Onetouch music program makes it easy for users to find music and to play it back on the phone. It even works with a voice-activated control system to let the user access particular music files as one sees fit. It works with many other pre-loaded programs on the Android OS to create a stronger multimedia experience that runs a vast variety of files and works well with all sorts of entertainment purposes in mind.
BATTERY AND CONNECTIVITY
The 2500mAh battery is a non-removable Li-ion battery. It offers up to nine hours of talk time on a 3G network and 420 hours of standby time. It also takes about four hours for the battery to fully charge up. This is a larger battery than the 2000mAh option that is found on many other batteries made by Alcatel for other models.
This phone does connect to 3G and 4G networks alike. It also uses a Wi-Fi Direct feature to simplify how well it can find wireless signals. The hotspot feature and Bluetooth 4.0 connection system make this a more functional option for many usage demands as well.
PROS AND CONS
The Alcatel Pop 4 smartphone has a great design and setup that is very easy for people to use for many demands. There are a few positive and negative points about the phone that should be seen when trying to make a decision on what makes it stand out.
WHAT WE LIKED
The Android 6.0 operating system is a more advanced option that runs quickly and effortlessly.
The big display quickly stands out and creates an easy to view image.
Camera enthusiasts can easily adjust the settings on the proper app to make it easier for anyone to take good shots.
The mobile data support options on the phones are varied and responsive with the phone easily identifying networks rather quickly.
WHAT CAN BE IMPROVED
The ability to expand the memory is not as strong as what other phones that support cards of 256 GB in size have to offer.
The RAM is relatively minimal even if it is better than what other Alcatel phones have.
The pixel density on the screen is not all that sharp.
The battery is rather small in size although it can be adjusted to work lighter through the options within the operating system.
The Alcatel Pop 4 will be the ideal smartphone option for those who are looking for an efficient and useful smartphone that isn't too hard to run and offers a great setup when used properly. It can certainly make a difference when it comes to getting a phone that stands out and shows off one's true style.