INTRODUCTION
Apple has made a real name for itself in the world of smartphones with its iPhone series. The Apple iPhone 5C 8GB model was introduced in late 2013 as one of the newest editions of the phone. It is a fifth-generation option that offers a small body with a powerful processor. It offers many features that make the iPhone one of the most popular options for all to look for when finding a mobile phone. The phone has a sharp look and especially has some connectivity features that make it capable of working in a variety of places.
DESIGN AND DISPLAY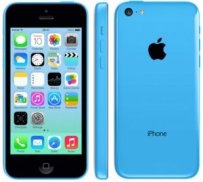 The plastic body of the iPhone 5C is one of the most important features to look into. This features a good design that is cool to the touch. Apple mainly makes the iPhone 5C in a wide variety of colours to create some attractive looks that make the phone stand out from other comparable models.
Apple addressed the concern over the iPhone 5C by offering a steel frame. It helps to secure the plastic and keep it from being at much of a risk of cracking apart.
It Is 9mm thick, so it will be easy to hold. Also, it is a mere 132g, thus being useful without worrying about the phone being too hard to carry.
It has a small 4-inch screen with a 640x1136 resolution. It also offers a multitouch feature that allows the user to adjust programs on the screen with more control points all around. It also has a LED backlight to make it so the phone screen will look brighter and attractive.
PERFORMANCE AND CONFIGURATION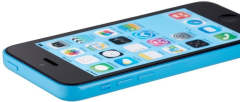 This phone runs with an Apple A6 chipset that features a dual-core 1.3GHz Swift CPU. It operates with enough speed to keep the phone running fast and effectively.
A PowerVR SGX 543MP3 GPU is also included with triple-core graphics processing. It assists in producing the best possible graphics while allowing the phone to run properly. It will run fast and make it easier for anyone to get different programs run right. 1 GB of RAM is also included to support the phone's programs.
This particular phone works with an 8 GB hard drive. It is the smallest option that Apple has to offer. Similar iPhone 5C models with 16 or 32 GB of disk space are also available from the company. Still, 8 GB is good enough to make it easier for people to get more files ready for many uses.
About 4.9 GB of data will be available for users. It comes with the operating system, and other programs are installed. Specifically, iOS 7 is used on this phone, but it is also capable of being upgraded to iOS 9.3.2 with a planned iOS 10 upgrade coming in the future.
The iCloud service could utilize through the phone. It saves disk space by allowing the user to save files onto a cloud server account. These files can also be accessed through the phone to make the data all the more functional and easier to handle.
CAMERA AND MULTIMEDIA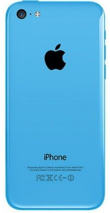 The 8-megapixel iSight camera is a popular feature on the iPhone 5C. It offers a f/2.4 lens with an autofocus feature that keeps pictures clear and easy to handle. A LED flash feature also helps to keep the phone running right. Panorama and face detection features are also included to create better photo shots.
The FaceTime HD camera is a secondary camera with a 1.2-megapixel resolution. It also offers a face detection system and can record 720p video at 30fps. The FaceTime feature allows the user to communicate with people through a cellular or Wi-Fi connection. It makes this easier for people to communicate by video.
The programs on the iPhone include a media player that works with many media files including ones downloaded from iTunes. It can work with the Siri language command feature to play back files and to make the right controls work as demanded.
BATTERY AND CONNECTIVITY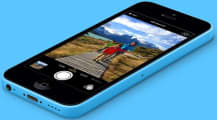 The 1510mAh battery is a non-removable model that offers up to 40 hours of music playback on a single charge. It also provides ten hours of talk time on a 3G network.
The iPhone 5C 8GB comes with 3G support and Wi-Fi connections. It also has a Bluetooth 4.0 connection to keep the phone linked to other files. A USB 2.0 port is also used to help charge up the phone or to link it up to a larger computer for help with getting certain files ready.
The LTE coverage on this phone is an especially popular feature. It offers support for thirteen different LTE bands from all corners of the world. Therefore, the user can quickly get the smartphone running with ease without worrying about coverage gaps.
PROS AND CONS
The Apple iPhone 5C 8GB is a great phone for many uses, but it helps to see what issues come with the phone just as well. Here are a few critical points to see with this phone.
WHAT WE LIKED
The camera operates rather well and makes it easier for people to interact with each other.
The LED backlight is very easy to use and allows the screen to become lighter.
This operates on an extensive variety of network bands.
The triple-core graphics processor allows the phone to display the best possible 3D graphics images.
WHAT CAN BE IMPROVED
The 4-inch screen is not all that large.
The hard drive is substantially smaller than what other smartphones have. It cannot be expanded upon either. The OS takes up a good amount of space too.
This does not have a fingerprint scanner like what the iPhone 5S has.
The plastic material used to secure the phone isn't too strong.
The Apple iPhone 5C 8GB is a smartphone that will be ideal for many of the uses that people hold when communicating with people. This phone offers a good design that is easy to use and makes it to where anyone can quickly communicate by video. Anyone looking for a good smartphone should see how well this option can work.