INTRODUCTION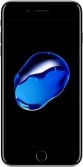 We now live in a world dominated by technology, and a quick glance at your surroundings will outright prove it to you. Mobile phones are probably the most prevalent electronic gadgets at this time, and it is no surprise that they have come a long way from their first invention. Apple has always tried to be ahead of the competition, and history justifies that this is one company that not afraid to experiment with its products. This could also be largely attributed to the fact that it carries the trust of millions of loyal users who love these products. The launch of IPhone 7 Plus and its significant difference from its predecessors is something that mobile phone users and critics have looked forward to for a long time, and it is time we give you a clear picture of what the device has, and how it performs.
DESIGN AND DISPLAY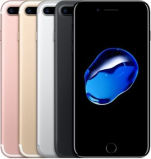 Truthfully, there's not much difference in the design of IPhone 6 Plus and the 7 Plus. In fact, if put in the case, the two devices seem almost the same. There are some subtle differences though – the latest offering from Apple can withstand some amount of water (although not completely waterproof), the rear camera bump is larger, and a surprise – the device lacks a 3.5mm jack! The device is available in four colours – jet black, gold, rose gold and silver.
The home button lacks movement, and instead makes use of sensors and motors for its function and feel. The IPhone 7 also features 3D Touch, and although the screen is still LCD, its relatively warmer and sharper than 6S's. There are many more colours in the 5.5-inch screen, which supports a maximum resolution of 1920x1080 pixels, and a pixel density of 401ppi. Conclusively, taking and viewing photographs and video in this new device is a new, and pleasurable experience.
PERFORMANCE AND CONFIGURATION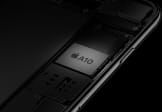 The IPhone 7 Plus features the company's proprietary A10 Fusion chipset which has four cores. While two of them are low power ones that consume relatively less juice and are useful for everyday tasks, the other two are the ones with high performance. However, if you use the device for regular tasks such as browsing and instant messaging, you most likely will not be able to see the performance of the high power cores, simply because the device doesn't need it. The 7 Plus runs iOS10 right outside the box, and six-core GPU makes games run as smoothly as you could imagine.
CAMERA AND MULTIMEDIA

The IPhone 7 Plus has brought in a revolution in mobile photography. The main camera is a 12MP dual unit, with the lenses having focal lengths of 1.8 and 2.8 respectively, making optical image stabilization a reality. For those who prefer to stay out of the nitty-gritty, let's simply say that the lens is way faster than other unit in a mobile phone, and photos and videos are great even in low light conditions. Zooming up to 4X poses no problem at all, since both the lenses work together to offer the best shot possible.
Other features include a secondary camera of 7MP, and video recording capabilities of 2160 pixels at 30fps.
BATTERY AND CONNECTIVITY

The new IPhone 7 Plus features a slightly bigger battery than its predecessor, a 2900mAh unit. In combination with the new efficient chipset, the company claims that battery life has been extended by at least an hour. The low-power cores in the chipset primarily function to let you go through your everyday tasks without the device using additional charge.
PROS AND CONS
WHAT WE LIKED
The display is warmer, and comes integrated with more colours
Optical zoom (and of course the camera, in all)
The new chipset seems promising for heavy usage
Water and Dust resistance
Dual camera
WHAT CAN BE IMPROVED
We would have appreciated some changes in the overall design (the phone looks almost identical to the 6 Plus)
Presence of the conventional headphone jack
Check the Comparison of Apple iPhone 7 Plus vs Apple iPhone 7
Check the Comparison of Apple iPhone 7 Plus vs Samsung Galaxy S7 Edge 32GB