INTRODUCTION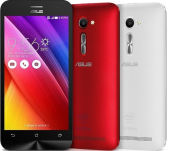 Asus released the Zenfone 2 ZE500CL in 2015 as a new phone powered by Intel technology. The phone uses a stunning design and a detailed display while also using a powerful processor designed for not only today's top applications but also for what will come shortly.
People who want a smartphone that responds quickly and does more on average will be impressed at how well the Asus Zenfone 2 ZE500CL works. This smartphone is a greater choice for all people who want phones that are powerful enough and make one stand out from the rest of the pack. It is especially easy to use thanks to its impressive user interface.
DESIGN AND DISPLAY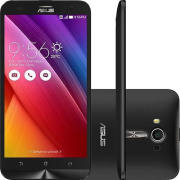 Asus designed the phone with an Ergonomic Arc case that creates a stunning look. It offers a good body with a sleek metallic finish. The back part of the phone even uses a shutter button for the camera and a volume control that works just like something that is mounted on the side.
The 5-inch HD IPS display has 294 pixels per inch screen. About two-thirds of the body is dedicated to the screen, thus allowing it to work quite well for when one wants to create a great display.
The 1280x720 display is also a great option that is attractive for its total look. It also comes with a 10.9mm-thick body with a 155g weight. It provides with a big body that is attractive for many uses.
The grooves around the body of the phone make it easy for the user to handle. It contours itself around the hand to create a comfortable grip that will not slip out easily.
It also uses the Gorilla Glass 3 screen protection coating setup. It adds a strong layer onto the screen to keep scratches from being a very serious problem.
PERFORMANCE AND CONFIGURATION

The performance features of the Asus Zenfone 2 ZE500CL are among the most appealing parts of the phone. The Intel Atom processor is an important one that runs with a dual-core design to run applications quickly and without lagging. It is a 1.6GHz processor in particular.
It is paired with a 2 GB RAM store. 16 GB of internal memory is also included on the inside to allow the phone to run fast. A microSD card of up to 64 GB in size can also be added as required to expand upon the phone's internal memory.
5 GB of free cloud storage from the Asus WebStorage system is also included with the purchase of the phone. The best part of this cloud storage feature is that it is free for life.
The Android 5.0 operating system is a big part of what makes the phone so popular. It uses the ZenUI interface that can be fully personalized to one's liking. It can be adjusted based on the demands one holds based on the most commonly used applications and functions.
The phone runs well enough to generate enough energy and power to keep apps running well. It is especially efficient enough to where it won't be too difficult for a typical user to work with.
CAMERA AND MULTIMEDIA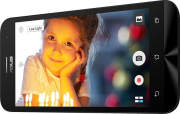 The rear camera uses an 8-megapixel processor with an autofocus and LED flash setup. A f/2.0 aperture is also included with the phone camera. The button on the back of the camera makes it easy for the shutter to be used without one's finger being at risk of getting in the way of the lens.
The front camera is a 2-megapixel model. It also has a f/2.0 aperture to make it work well.
This uses many Android apps to play back media files. The main player is used to be easier to play along with and should not be too complicated for typical users.
BATTERY AND CONNECTIVITY
The processor for the Asus Zenfone 2 ZE500CL ensures that the battery on the phone won't wear out quickly. It offers with about 28 hours of talk time. Specifically, the phone uses a 2500mAh battery that runs with about 360 hours of idle time to make it run well.
The 4G and 3G connectivity points on the phone are also important to see. A Wi-Fi signal and USB 2.0 support are also included to keep this linked up online.
The Bluetooth 4.0 connection system is easy to configure the operating system. When setting up properly, it should be capable of reading signals for wireless speakers, hands-free calling devices and much more.
The connectivity points work with plenty of networks and works with an antenna that is rather easy to configure. The antenna is built well into the phone will not be easy to disrupt in terms of how well it can take in different signals. It makes for a great phone that isn't too hard to work with.
PROS AND CONS
There are several pros and cons about the Asus Zenfone 2 ZE500CL for people to take a closer look at. These are points that could easily influence one's experience with the phone and how well it can be enjoyed.
WHAT WE LIKED
The RAM is effective enough to run all kinds of apps.
The HD IPS display can be seen from a variety of angles and is easy to see in many lights.
The ZenUI makes the Android OS easier to adjust and customize.
The slim design has a slight arc to it, thus making it easier for the phone to work well.
WHAT CAN BE IMPROVED
The dual-core processor is not as efficient or powerful as many quad-core options on the market.
There is no NFC support here.
The battery on this phone cannot be replaced.
The support for added memory through a microUSB card is not as intense as what other options use.
The Asus Zenfone 2 ZE500CL will be a good choice to think about when looking for an ideal smartphone that is easy to manage. This phone has plenty of ideal features that make it a hit among people who want something easy to use and simple.