INTRODUCTION

The Asus ZenFone 3 is a flexible smartphone option that has a design heavily inspired by nature. The phone uses a beautiful body that is easy to carry and use. It also has a great screen and enough support for a variety of different functions to keep this running effectively and well enough for many purposes. The ZenFone 3 is clearly an evolution in the ZenFone line of phones. This line was established as one that supports a more natural feel in the user's hand. This version just happens to have more features when compared to what many other phones in the family have. The phone can work well for all those who are looking the great ways to stay online no matter what they want to it from.
DESIGN AND DISPLAY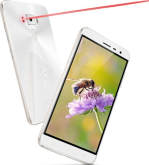 The design of the ZenFone 3 is one of the most popular parts of the phone to see. The phone uses a design that features a concentric-circle pattern with a consistent texture that is easy to grab. The spun-cut etching system also keeps the grip on the phone sturdy and effective. It is all made with a series of sculpted glass materials on each side. 2.5D Corning Gorilla Glass also used on the body of this phone. This design is also known as the Zen Design. It is made with a glass and metal material design that is easy to carry around. It should be good enough for most people who are looking for a smarter choice that is easy to carry around and use. This phone is 7.69mm thin and has a 0.18mm diamond-cut bevel to keep the phone slim. The display itself is a 5.5-inch screen with a 1920x1080 Super IPS+ resolution feature. It has a 77.3 percent screen-to-body ratio to keep the phone functional and easy to use in most cases, thus making it a very efficient and useful option for all to try out.
PERFORMANCE AND CONFIGURATION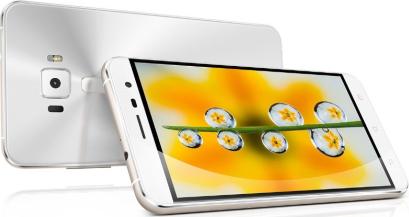 The Qualcomm S625 CPU is an essential part of the phone that makes it stand out. It also uses the Adreno 506 GPU to generate quality images that are bright and beautiful. The 4 GB RAM also keeps programs running fast without worrying about lagging issues and other threats. It also works with a slim design to prevent it from using more energy than needed, thus allowing the battery to last for a longer period. It works with 64 GB of disk space and can support a microSD card of 128 GB in size. It can also link to the Google Drive program to add up to 100 GB of space for free for two years after registering. The cost for continuing to use this cloud data storage system will vary based on the amount of data that has to be secured after that two year period is over with. The Android 5.0 operating system is used on this particular phone. It allows the phone to run efficiently and quickly, thus making it all work effortlessly although this can be upgraded over time as needed or preferred.
CAMERA AND MULTIMEDIA
The camera on the Asus ZenFone 3 is designed with a 16-megapixel sensor. It uses a 32-second long exposure option, a dual LED flash, and a four-axis image stabilization feature to keep photos from suffering from blurring effects. The 8-megapixel front camera has a fixed focus feature that keeps the screen looking detailed and strong. The video and audio support on this phone are particularly impressive. In addition to the powerful processor and display screen, the phone also does well with generating great sound. The five magnet speaker uses Asus Sonic Master 3.0 technology to create strong performing audio files that are clear and easy to hear. It also uses a dual interval microphone for when the user is looking to talk with others or to record things on the phone.
BATTERY AND CONNECTIVITY

The 3000mAh non-removable battery works with the slim processor to generate less energy and to keep the phone from being too hot. It collaborates with a Type C 2.0 port that makes it easier for the battery to be charged up quickly so long as there is an appropriate power outlet available for use here. The phone has 4G support and works with Band 40 technology in select areas. It uses a dual sim setup to find more signals and can especially do well with taking in Wi-Fi signals. It can also work with a hotspot feature for cases where the Wi-Fi signal in an area couldn't easily find.
PROS AND CONS
The Asus ZenFone 3 is a powerful phone that should do well for those who are looking for ways to get online while on the go and to talk with people with ease. Still, there are a few important points to look when it comes to finding the ZenFone 3. Here are some of the positive and negative points about the phone that deserve to see.
WHAT WE LIKED
The audio quality on this phone is very good in that it generates clear sounds on a variety of different bands.
The touchscreen is very responsive in terms of how well it can handle different signals and controls.
Lagging is not a substantial issue when this phone is being used.
The phone's operating system is very stable and efficient.
WHAT CAN BE IMPROVED
The camera is not as powerful as what many other models hold today.
The second sim card slot does not work with as many fast networks as what the first one does.
The battery cannot be removed and quickly replaced.
It takes an extra bit of time and effort to load up items that are included on the cloud storage feature.
The Asus ZenFone 3 will certainly do well for those who want to get online and do more things with their phones. Be sure to try this when looking for a phone that is easy to grip and use for many purposes.