INTRODUCTION
Asus has become one of the hottest names in the world of mobile devices. The Asus Zenfone 3 Laser is one particular model that shows just what makes Asus products as special as they are. The Zenfone 3 Laser is mainly made with a strong and unique camera that comes with a particular laser AF feature. It is all made with a great screen and a powerful processor that keeps the phone running fast. Let's have a look at the reviews and price of Asus Zenfone 3 Laser smartphone.
DESIGN AND DISPLAY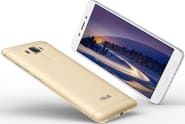 The screen on the Asus Zenfone 3 Laser is appropriately detailed to create an intense look. It uses 2.5D Corning Gorilla Glass with a 1920x1080 display on its 5.5-inch screen. It also comes with a 77-percent screen-to-body ratio so you will get more of the image you are trying to shoot or view. This even has a thin body with a thickness of just 7.9mm. It ensures that you will have a high-quality body that doesn't add too much weight and still gives you the best possible shot.
PERFORMANCE AND CONFIGURATION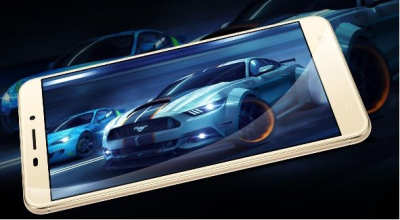 The performance that comes with the Asus Zenfone 3 Laser is strong and keeps apps and other functions to run smoothly. The octa-core 64-bit CPU is a fantastic unit that keeps it running right. This Qualcomm S430 processor is an efficient unit that helps you shoot images at fast speeds. You can edit FHD video and not worry about any bothersome battery draw problems.
The 2 GB of RAM is also designed to help run apps on the phone rather quickly. This works without lagging or slowing down at any point so you will get more out of the phone without struggling to make it work. This is a great feature of the phone that works well for every individual feature that is found here.
CAMERA AND MULTIMEDIA
The camera on the Asus Zenfone 3 Laser is unlike anything else. It uses a Sony camera sensor with a laser auto-focus or AF feature. It helps to quickly identify items that need to be focused on to create crisp and detailed images. It works in about 0.03 seconds to create a clearer shot with ease. It creates a powerful shot that also works with a 13-megapixel sensor and f/2.0 aperture to create clear and easy to handle shots. The laser comes out from the phone at a very fast speed and will measure distances between objects. It works quickly and even supports close-up shots. It compensates for distance changes that occur as a result of the lens receding into the phone during the framing process. It also works under a low light condition while a three-axis image stabilizer also ensures that videos and other shots are kept steady with no risk of vibrations or blurry effects.
BATTERY AND CONNECTIVITY

The battery is very strong on this model. It is a 3000mAh battery that offers up to 20 hours of talk time on a 3G network or 15 hours of Wi-Fi web browsing on a single charge. You can even play up to 12 hours of videos on a single charge with this smartphone. It has WLAN of type Wi-Fi 802.11 b/g/n, Wi-Fi Direct, hotspot and Bluetooth of type v4.2, A2DP, EDR, LE. It has GPS and FM radio feature. In USB, it has microUSB of type v2.0.
PROS AND CONS
WHAT WE LIKED
Amazingly responsive camera
Powerful and quick processor
Slim body
WHAT CAN BE IMPROVED
Needs fewer junk apps
Battery could be a little stronger
When looking at great smartphones, you should see what the Asus Zenfone 3 Laser will do for you. This is a smartphone model that will give you plenty of great support for taking photos and getting online. It's amazing as to how the laser technology on this helps you to take the photos in the right way. The great screen and impressive processor especially help you to get the smartphone working quickly.