INTRODUCTION

Asus designed the Zenfone 3 Ultra as a powerful smartphone that has an appealing body that stands out and looks intense. The Zenfone 3 Ultra has a stronger series of features that make it especially impressive. People who use the Zenfone 3 Ultra will certainly be impressed at how well this runs.
This smartphone was designed as a new that features a brilliant body with an invisible antenna. It also holds one of the strongest processors in the industry. This smartphone is for those who want a more powerful choice that can get the job done no matter what types of programs one wants to run.
DESIGN AND DISPLAY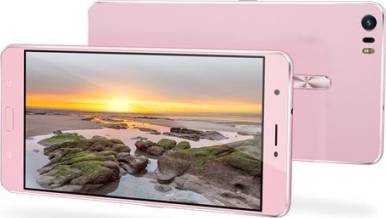 The Invisible Antenna design is a popular feature of the Zenfone 3 Ultra that makes it more unique. This part of the body works with a design where the antenna is integrated into the metal body. It keeps the metallic body of the phone looking great while also keeping the antenna from bearing with interference or other problems that often relate to the use of a metal body.
It has a 0.18mm diamond-cut bevel and a 6.8mm thickness measurement to create a thin yet sophisticated design. The ring cover is also sand-blasted to create a smoother finish. The protected design and metallic surface on the phone is organized properly with a brilliant arrangement that requires more than 200 steps for the phone to be properly assembled.
It is all made with one of the largest screens in the smartphone industry. It is a 6.8-inch FHD IPS screen with a 79 percent screen to body ratio. It is all protected with the sturdy Gorilla Glass 4 cover to keep the screen from breaking apart. The DisplayPort connection works through the USB-C port to create a better connection. It establishes a stronger design that is easy to use.
PERFORMANCE AND CONFIGURATION

The most important part of the phone's performance comes from the use of the VisualMaster 3.0 display processor. It is a dedicated unit that is similar to what is found in 4K television sets. It creates a 200 percent contrast level and a brighter display that can be quickly adjusted as required.
The SonicMaster 3.0 sound system is also important to see. It uses two five-magnet speakers to create less distortion and louder sounds. It even generates 7.1-channel virtual surround sound that is especially noticeable while wearing headphones linked to the 3.5mm audio jack on the side of the phone.
In terms of the processor, this uses a 64-bit Qualcomm quad-core Snapdragon 652 processor rated at 1.8GHz. It runs fast and generates the best possible images while keeping blurring or lagging effects from being a serious threat as this is used.
It also uses the Android 6.0 operating system. This newer version of the prominent operating system ensures that the phone will keep on running according to one's demands. The ZenUI 2.0 overlay from Asus is also added to create a better total screen that is easy to read.
It also uses 3 GB of RAM and has 64 and 128 GB internal memory options to choose from. A microSD card of up to 200 GB in size can be added to the phone to expand its internal memory. It also works with the Asus WebStorage system that offers 5 GB of free cloud storage for life. A user can also get free access to Google Drive's 100 GB of cloud space for two years before requiring a subscription if this is to keep on being used after that two-year period ends.
CAMERA AND MULTIMEDIA

The strong processor and display features on the Asus Zenfone 3 Ultra are particularly on display through the camera features here. The main camera has a 23-megapixel sensor with a f/2.0 aperture and an autofocus feature. It uses a four-axis image stabilization feature to keep photos steady and has a dual LED flash feature to create a better total appearance.
The front camera is an 8-megapixel model that has a f/2.0 aperture with an 85-degree viewing angle. It uses several photo modes on the PixelMaster camera including options for slow motion videos and night shots.
It can record full 1080p videos at 30fps. It supports 4K recording and uses a three-axis stabilization feature for keeping videos clear and beautiful without risking any shaking effects as videos are taken. It all works with support for many important media file options. It runs with YouTube videos on a separate app and also has plenty of good support features for HD file formats.
BATTERY AND CONNECTIVITY

The 4600mAh battery works with the BoostMaster charging system to keep the phone active. It can get the battery to about 60 percent capacity in 45 minutes on average when a proper connection is active.vIt all works with 3G and 4G signals plus Wi-Fi connections. Bluetooth 4.2 signals may also be supported.
PROS AND CONS
There are numerous points about the Asus Zenfone 3 Ultra that should be considered. It is a phone that has plenty of great points to it, but there are a few important negatives that need to be reviewed just as well.
WHAT WE LIKED
The display looks impressive from an extended variety of angles.
The hardware works rather quickly and is suitable for many demands.
The phone's screen will not scratch up easily.
The operating system works quite well.
WHAT CAN BE IMPROVED
At 233g in weight, this might be a little too heavy for some to handle.
It is easy for the battery to run out of power when high-end apps or files are being used.
There is hardly any water resistance features on the phone.
The operating system takes up quite a bit of disk space.
The Asus Zenfone 3 Ultra is a great smartphone that will certainly be appropriate for many uses. It is especially ideal for people who have a need for a high-end option with a stronger screen and processor. The impressive quality of the videos and audio files that come from this phone will certainly make it a choice that will stand out from other options on the market.