INTRODUCTION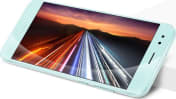 Asus Zenfone 4 will be launched officially in May of this year and little is known about the phone. But thanks to the leaks and rumors we have come to know a bit about Asus Zenfone 4. Things are yet to be confirmed as the company is all hushed up about the phone. It is expected that Asus Zenfone 4 will be launched for almost all kinds of price range to cater to various segments of customers. It will have both Virtual reality and Augmented reality in place for the benefit of the customers. With the launch being close now, let's take a look into what has been leaked about Asus Zenfone 4.
DESIGN AND DISPLAY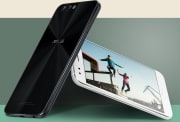 Asus Zenfone 4 doesn't have any details confirmed yet by the company, although the fans are gaining the details from sites which have the so called leaked rumors out. The dimensions of Asus Zenfone 4 is yet to be known. However, we have some good insight on the screen of the phone. Asus Zenfone 4 will sport a 5.5 inches' screen along with a capacitive display and the display type is going to be feature Super AMOLED display technology which will give the customers a great viewing experience with vivid colors and the finest details visible. Asus Zenfone 4 will also have a display resolution of 1080 x 1920 pixel.
PERFORMANCE AND CONFIGURATION

Asus Zenfone 4 will run on Android Marshmallow along with Quad Core 2.5 GHz processor which will be a Qualcomm Snapdragon one. It will also feature a GPU which will provide users with a smooth and lag free using experience. The specificity of the RAM of Asus Zenfone 4 is yet to be known. However, the rumors states that it will probably sport an 8 GB RAM along with an internal memory of 128 GB. This should be enough to load and run all the necessary apps that are required by a normal user. The external memory of Asus Zenfone 4 can be extended to another 128 GB with the help of an external microSD card. These features should be providing users an awesome using experience. The memory, both internal and external, should provide enough space to keep all the necessary files in place.
CAMERA AND MULTIMEDIA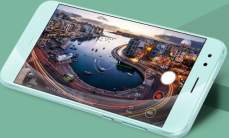 Asus Zenfone 4 will have a front and a rear camera in place. the front camera will be 8 MP in size and would provide users with good selfie clicking experiences. The rear camera will be 16 MP in size and is enough to provide users with a great shooting experience with all the details well captured. Although nothing is known about the flash provided in Asus Zenfone 4, it is expected that both the front and the rear camera will have LED flash in order to provide users with amazing low light capture. It will provide users with video recording features too. Asus Zenfone 4 will be capable of supporting all kinds of multimedia files that are commonly available online. Among the various audio files, it will play MP3, WAV, eAAC+ among various other formats, the video files will include the likes of MP4, H.264, H.263. Asus Zenfone 4 will also have speakers for better entertainment.
BATTERY AND CONNECTIVITY
Asus Zenfone 4 will have a battery which will be 3500mAh in size but will be non-removable in nature. This may pose a problem in place but the battery is big enough to provide with long usage hours for the customers and utilize all the apps in place. The battery of Asus Zenfone 4 will be lithium ion in place. For connectivity Asus Zenfone 4 will have GPRS and EDGE in place along with Wi-Fi 802.11 b/g/n and Bluetooth v4.1. Asus Zenfone 4 will support both 3G/HSPA and 4G/LTE/VoLTE network bands along with a microUSB 2.0 or USB-C port. However, infrared will not be available on the phone for usage.
PROS AND CONS
WHAT WE LIKED
Huge screen 5.5"
Long lasting battery
Awesome camera
Huye RAM and storage
WHAT CAN BE IMPROVED