INTRODUCTION
Citycall K6 is a smartphone, which was released into the smartphone market, with widespread expectation. When this smartphone was introduced into this market world, it kept all the customers expecting for the good.
DESIGN AND DISPLAY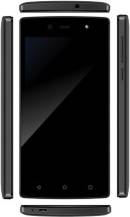 Citycall K6, with the dimensions of 145*72*9.65mm, this smartphone, is sure to be very sleek and stylish in design. The screen is of LCD base which excites the customers with the visual quality, which are sure to show the true colours to enjoy the best. The IPS capacitive touchscreen is sure to work efficiently for the goodness of the users, and the touch access is very qualitative, that even a touch as elegant s a feather is sure to keep the mobile working, and this is interesting.
PERFORMANCE AND CONFIGURATION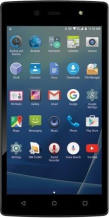 With the platform being MT6580M, the processor of this Citycall K6 is 1.3G Quad-core. It takes care of all the working of this mobile that it satisfies the customers at its best. The GPU of this Citycall K6 is ARM Mali400-MP2 500Mpix/s. The Operating System of this Citycall K6 is Android 5.1. This operating system is very efficient with this mobile, that it eases the stress, and makes the mobile work wonderfully under any circumstance. The memory capacity of this amazing Citycall K6 is 8 Giga Bytes in inbuilt with 1 Gig Bytes eMCP DDR2.
CAMERA AND MULTIMEDIA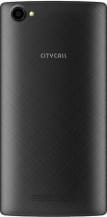 Citycall K6 is a smartphone with TP GF and 2 point partition, which is amazing. This smartphone has both a primary camera and a secondary camera. While, the primary or the rear camera is of 5.0 MP, the secondary or the front camera is of 2.0 MP. This camera that comes with this mobile is truly fantabulous which enables the users to cherish each and every moment of their life. But, it is known that camera won't work well with dim light settings, ad Citycall K6 has a solution for that issue also. This smart mobile comes with an electronic flashlight with high quality and is also bright which is sure to make the pictures very clear and vivid, which will make it fun to enjoy when we see them later in our life.
Citycall K6 has Mic 4015, which works great f0r audio recording and call purposes, and the speaker of 1511 and 91dB is provided with this mobile. The vibrator that is present in this Citycall K6 is 1027. The earphones that come with this Citycall K6 is WhiteMagnetic with 1M.
BATTERY AND CONNECTIVITY
The connectivity features that accompany this Citycall K6 are great, with GSM 820/900/1800/1900 and WCDMA 900/2100. Citycall K6 accepts two SIM card with one being of microSIM type and the other being the standard type. Though this mobile does not have Mechanical Virtual Key, this smart mobile has Side keys painting and Housing 1 parts painting. This smartphone accepts Wi-Fi with supporting standards f 802.11b/g/n with 2.4GHz ad also accepts GPS. BT and FM are received with versions 3.0. Certain other connectivity features which are available with this Citycall K6 are OTG and Data Cable with 1.0M. The sensors which are available with this Citycall K6 are P-Sensor and L-Sensor, which are being optional, with G-Sensor for sure. This mobile does not have Gyroscope. The battery that is available in this Citycall K6 is a packaging battery with the battery capacity of 2100mAh. The charger accepted by this Citycall K6 is 5V 1.0A.
PROS AND CONS
When a smartphone enters into the market world, it is sure to face both positive and negative comments. It is obvious that a smartphone with specific specifications cannot fascinate everyone that exists. Citycall K6 has a few advantages and disadvantages.
WHAT WE LIKED
Citycall K6 has a very fine display quality.
The camera facility that is provided with this mobile is fairly good.
WHAT CAN BE IMPROVED
This Citycall K6 does not carry a very elaborate brand name.
The specifications are not very fascinating on the whole.
On the whole, Citycall K6 seems to be a fairly good smartphone, which interests the customers.