INTRODUCTION

Many smartphones on the market are ones that attempt to look relatively similar to the iPhone. The Gionee M5 Enjoy is one such phone that is aiming to get an appearance similar to what Apple's flagship smartphone has to offer. While the M5 Enjoy does have a look similar to what the iPhone offers, there is much more to the M5 Enjoy than just the appealing appearance. It is a smartphone that was released in late 2015 as a part of the Marathon series of phones from the company. It has a wide variety of added features to make it functional and easy to use for many purposes. The battery is especially powerful enough to last for an extensive period. This phone is ideal for people who need a basic smartphone that can compete with many others on the market.
DESIGN AND DISPLAY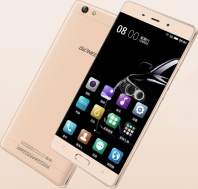 The appearance of the Gionee M5 Enjoy is arranged to give it an iPhone-like feel. It is to establish a more refined look that offers a better sense of control for all users to enjoy. The appearance provides a smooth metallic body with a few bright accents all around. It has a curved series of edges as well to make it easier on the hand. The physical arrangement offers a design that makes it look similar to an iPhone but with its special series of added features like a better camera lens and a refined series of control buttons on the bottom part. In terms of the screen, this is a 5.5" model with a 70.8 percent screen-to-body ratio. It has a 720p display and offers a full multitouch control scheme that makes it easier for the user to adjust things on the fly.
PERFORMANCE AND CONFIGURATION

The performance features on the Gionee M5 Enjoy are essential to anyone's enjoyment of this phone. The phone has a quad-core 1.3GHz Cortex A53 processor that runs with 3 GB of RAM to keep programs running quickly and smoothly. It is ideal for those running 3D applications or playing back high-definition media files. It all runs on the Android 5.1 OS. Gionee uses a simplified display scheme to make it easier for people to navigate around the operating system. It Offers 16 GB of internal memory storage. There is also a microSD card support system although it only works with up to 128 GB of added internal memory when used. It is less than the 256 GB that some others offer, but this can still be appropriate for an extensive variety of general demands. It does work with 3G calling support and can handle conference call functions. It is where many people can get on the same line and be accessed together through the same phone to make the connection easier to manage for a variety of demands.
CAMERA AND MULTIMEDIA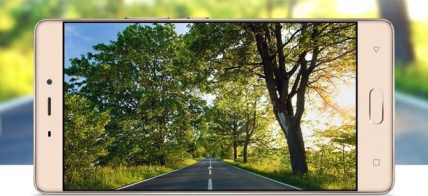 The 8-megapixel camera on the phone has a geo-tagging feature and a face detection system. There are multiple camera options to choose from including a panorama shot option that stabilizes the image to make it easier for an even panorama to be shot. It creates more detailed images when used properly. There is also a five-megapixel secondary camera on the phone. Video recording support is available on both with the main camera offering 1080p support at 30fps. There are individual players for various types of media files on this smartphone. It provides support for high-end video codecs used on various streaming media services. It particularly does well with YouTube videos as well, what with Android having its particular application for playing back such videos.
BATTERY AND CONNECTIVITY

The 5000mAh battery is a necessity on the Gionee M5 Enjoy to allow it to be more functional and easier for people to use. The phone has a Li-Po non-removable battery that lasts for enough time for an extensive variety of needs. It is estimated that the battery has about 52 hours of talk time on average. It also works with about 775 hours of standby time for when it is going to stay online and functional for any purpose. It should be good enough for an extended variety of different demands that one might hold. The 4G support works with speeds of about 150Mbps for downloads and 50Mbps for uploads. It also supports most Wi-Fi signals and has hotspot support to keep it running properly. The Bluetooth 4.0 support system also makes it easier for the phone to run properly and effortlessly.
PROS AND CONS
The many pros and cons of the Gionee M5 Enjoy are good points to look at when it comes to seeing what makes the phone stand out and work well. The camera has more useful features for all to look forward to, but there are a few issues that deserve to explore just as well.
WHAT WE LIKED
The memory is powerful enough to handle a majority of different applications.
The Gorilla Glass screen protection feature keeps the screen durable and ensures that it will not break apart or wear out easily.
The processor does well with multitasking functions. It can run programs without lagging issues.
The primary camera does well for many basic photos.
WHAT CAN BE IMPROVED
The large battery adds quite a bit to the weight of the phone.
The lack of LED display support means that it is a challenge to keep the screen bright in some situations.
There are far too many unnecessary apps installed into the Android OS including ones that are not as efficient as many third party options.
The secondary camera for selfies is rather rough.
People are looking for a smartphone that has an excellent design and is fast enough to manage many programs and functions should certainly see what the Gionee M5 Enjoy has to offer. This smartphone has enough power to work with many applications while also providing plenty of connectivity options and support for enough storage space as needed. It all adds a quality setup when used properly.