INTRODUCTION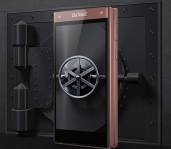 Gionee is not necessarily a household name in the world of smartphones. Still, the Chinese company has been releasing many innovative models with two displays used on many of them The Gionee W909 is one such phone that offers a dual display feature. The Gionee W909 is a phone that uses two 720p displays that are its good flip feature. The flip phone design allows using two separate 720p displays in this phone. It is an impressive design feature that is based on some earlier phones from Gionee, but it has a more detailed screen for use. The phone has a better arrangement and can work, thanks to its powerful and efficient processor quickly.
DESIGN AND DISPLAY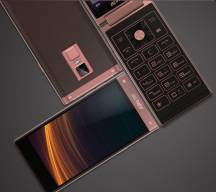 The metal body of the Gionee W909 houses the two 720p screens. Each screen is 4.2 inches in size. The screens are visible in two forms. First, there is a screen that appears when the phone is closed up. Second, there is one that will show on the other side as the phone opens up to reveal a touchpad that could use for making phone calls. Each of these LCD displays has a 720x1280 resolution rating with a 350ppi density rating. The phone is also 16.5mm thick when it is closed up and will become about half that size when it is opened up all the way. The design allows this to open up evenly to create a strong display that isn't too hard to read. It is designed with an attractive body that has a slight black fabric padding on its back area. A metallic rose gold body is used all around to create a stronger housing feature that makes the phone all the more useful. As for the touchpad, this traditional phone feature offers a simple arrangement with a bright rose gold color on a black background. The buttons are easy to use on this part of the phone. In fact, it even has a few camera controls to make the camera feature a little easier to operate.
PERFORMANCE AND CONFIGURATION

The two LCD displays require plenty of power to keep them looking their best while preventing lagging problems. Fortunately, the Gionee W909 keeps lagging from being an issue thanks to a powerful octa-core processor. Specifically, a Mediatek MT6755 processor is used with the Cortex A53 cores added to improve the phone's performance in a variety of conditions. It has 64 GB of internal storage plus 4 GB of RAM. It makes for enough space for a variety of programs while having sufficient memory to keep it all running. The added microSD slot allows for the memory to expand. The Android 5.1 operating system is the OS of choice here. The Lollipop OS works with a majority of applications that have been released for Android use. The Amigo UI, which was created by Gionee, is used on the top to allow the phone to be easier to work.
CAMERA AND MULTIMEDIA

The camera works well on both screens although it is best to open up the phone to allow the touch pad to be displayed. Thanks to the added buttons used to allow the camera to take pictures quickly. The 16-megapixel primary camera has an LED flash and autofocus system. It also shoots 1080p videos at 30fps. The 5-megapixel secondary camera is another popular part of the phone. Both of these could adjust with the buttons on the flip touch pad. It runs with a few additional multimedia apps that are provided by Android for various uses. These particular multimedia apps include a variety of effective and useful options for many demands and deserve to be considered quite well.
BATTERY AND CONNECTIVITY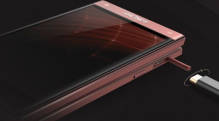 The 2530mAh battery runs for a while and is suitable enough for a majority of apps. A USB Type-C port is also included on the bottom to help with charging up the phone. The fingerprint reader on the back of the phone uses a great biometric connectivity feature that allows the phone to keep from being broken into. The user will have to go into the main menu on the phone to adjust the biometric features and to activate them. It does work on most modern wireless networks. It has Wi-Fi support with Wi-Fi Direct and hotspot features added to it plus Bluetooth 4.0 features to make it easy to run. A GPS signal can also be generated and works well with the map app on this phone.
PROS AND CONS
The pros and cons of the Gionee W909 both need to be seen to get a clear idea of how the phone works. There are plenty of great parts of the phone that make it stand out but also a good variety of issues that should see before using this particular phone for any purpose.
WHAT WE LIKED
The phone screens are easy to read and create strong and detailed images.
The phone functionality is effective enough to link to more networks and to create crystal clear calls.
The octa-core processor helps to keep programs running fast without any substantial problems.
The hard drive is big enough to handle more functions and can always be expanded with the microSD card slot.
WHAT CAN BE IMPROVED
These screens don't have LED support and may not work in every angle.
The battery will run faster when the network is faster or of a higher density.
Gionee has not released details on precisely how fast the processor does actually work.
The microSD slot would take up a sim card slot if it were used to expand upon its memory. This would keep the phone from running as fast as it should.
The Gionee W909 has a unique design that features two efficient screens and has an arrangement that is easy to use. It is powerful enough for most purposes and will certainly fit in perfectly with the goals people have for when they need an effective smartphone.