INTRODUCTION

Google has gotten into the world of tablets with the Pixel C. This will be released in October 2016. It is designed with a strong body and enough power to keep the tablet running all day. This is essentially a larger tablet version of the Pixel smartphone. It is also a showpiece for the powerful Android operating system that Google has been an adamant supporter of. Unlike most of the Android tablets till now no user have noticed any serious slow down, or reductions in battery life with this tablet section of the Pixel C. Let's check out its specifications review and features that still requires improvement in Google Pixel C.
DESIGN AND DISPLAY

The Google Pixel C has a glass-aluminum body with a seamless design. It uses smooth surfaces with curved edges that are easy to hold and use. The design is organized to where the user can quickly control all functions on the tablet without worrying about one's fingers covering up far too much of the screen at a time. The 10.2-inch 2560x1800 screen projects images in HD quality. It offers 308ppi for intense detail. This is all organized in a slim design. It is about 7mm thick and 0.517kg in weight so it will not take up more space than needed.
PERFORMANCE AND CONFIGURATION

The Google Pixel C uses a NVIDIA Tegra X1 processor with Maxwell GPU. It uses 3GB of RAM to keep things running. It also comprises 32GB or 64GB of internal memory depending on the model one buys. It also links a user directly up to Google Drive, a cloud storage system that offers a massive amount on online file storage and backup solutions. This should make it easier for the user to store more data without worrying about conserving disk space all that much. Android 6.0 is the operating system used here but this will also use the Android 7.1 operating system as it is released. This will be the latest version of Google's dedicated mobile platform.
CAMERA AND MULTIMEDIA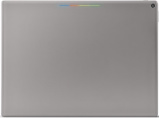 The Google Play movies feature is an exciting part of the multimedia features on the Google Pixel C. This allows people to find and play all kinds of videos and even stream them onto other devices. This also uses Google Photos to store and organize photos and a dedicated YouTube channel. The beautiful design on the screen and the strong NVIDIA processor ensures that videos and other media files can be seen and played back clearly. The rear camera is an 8-megapixel model while the front camera has a 2-megapixel sensor. The Android OS offers its own dedicated camera app.
BATTERY AND CONNECTIVITY
The Google Pixel C has a 34.2 Whr body. This means it offers up to ten hours of battery life at a time regardless of how the tablet is used. This also uses a fast-charging feature on a 15W USB Type-C charger to make it work quickly. The Wi-Fi support and Bluetooth 4.1 connection are both very important features. These both allow the tablet to link to more devices and networks. This allows the tablet to link up well with a strong arrangement that will keep running well.
PROS AND CONS
WHAT WE LIKED
The Android Os offers more functions than older versions of the OS.
The strong connection options will keep this working well.
This tablet works with a much larger amount of disk space with the option to go with an unlimited amount via Google Drive.
WHAT CAN BE IMPROVED
The tablet's battery will run out of power quickly even though it can be quickly charged up.
The tablet will work better when it is in a wide open spot where signals are easy to find.
The physical design of the tablet does not appear to be anything too unique or different.