INTRODUCTION

HTC, one of the top names in the world of smartphones, has designed the HTC Desire 530 as a quality smartphone that comes with a great physical arrangement. It is a strikingly bright and vibrant smartphone that is powerful enough to run an extensive variety of applications.
This phone runs well with 4G connectivity support and a vibrant HD display. It also runs with the latest edition of the Android operating system to keep it working properly for many demands. This smartphone will be great for all those who are looking for a fine phone that is easy to access and use for many demands.
DESIGN AND DISPLAY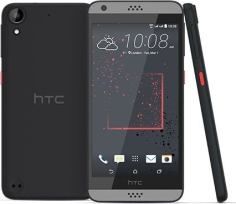 The HTC Desire 530 has a 5-inch screen with a 66 percent screen-to-body ratio. It is all designed with a Super LCD that is visible from a larger number of angles. It also supports about 16 million colours.
The 1280x720 resolution is also strong enough to create a good display for all kinds of uses. People who are looking for a phone that is easy to view will certainly be impressed at how well it can work.
It is all made with a body that is big enough to handle most functions and is still slim enough to where it won't be all that hard to use for most purposes. It should certainly stand out among many other phone options out on the market.
PERFORMANCE AND CONFIGURATION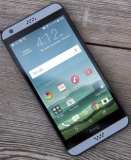 This phone uses a 1.1GHz quad-core processor. This powerful unit offers a great setup that will manage many different connectivity needs. It, in turn, makes for a great option that all people will certainly be amazed over. It also uses 1.5 GB of RAM so it can handle more programs at a time and keep lagging problems in check.
In terms of storage space, this has more than enough space for most demands. It offers 16 GB of internal memory so it should be enough for a typical user to handle. This could still be expanded by up to 200 GB with an added microSD card that is sold separately. It only takes a moment to add or remove the card although it is best for the phone to be shut off when getting the microSD card added or replaced.
It all works with the Android 6.0 operating system. This newer version of the OS has an efficient and stable setup and is streamlined to work quickly and to keep lagging problems from being a huge issue.
CAMERA AND MULTIMEDIA

When looking to take pictures or videos, users will be satisfied at how the camera can take high definition images. It can record short 30fps videos and can take crystal clear pictures thanks to its 8-megapixel camera.
The 5-megapixel front camera is also popular for having the Voice Selfie and Auto Selfie features. It allows the camera to start working rather quickly as it will take photos without having to worry about touching the screen to make it run. As a result, selfies won't look all that unusual.
It should especially work well for most people when the multimedia players are considered. These players are made with some strong features that are particularly efficient enough for managing HD files. There's even a separate application that will play YouTube videos and have them stream on the phone effortlessly and without stopping up or being tough to play back.
BATTERY AND CONNECTIVITY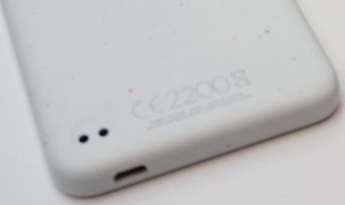 This phone uses 4G connectivity support and also runs with Bluetooth 4.1 signals to get onto more devices. Wi-Fi support is available, and NFC connections can be established depending on the market the user is in.
Users looking to find their way on the roads can take advantage of the GPS receiver on the Desire 530. It uses a navigation capability system to help find directions to different spots based on the user's real-time location.
In terms of the battery, the Desire 530 has a 2200mAh battery. It could remove and replace with a newer option, so users don't have to worry about the battery wearing out for any reason. The phone can use up a good amount of power depending on the intensity of an app, though.
PROS AND CONS
People who use the HTC Desire 530 will certainly be satisfied by its power and how it offers a strong setup that runs well and isn't too hard to use. Even with this, there are a few concerns that people should see when figuring out what makes the phone popular. Here are a few pros and cons to see when checking out this phone based on what the phone offers and how it might be managed.
WHAT WE LIKED
There are more than enough connectivity options to keep the phone working well.
The camera features are efficient and easy to use. The front camera is particularly easy to handle.
The storage capacity is strong regardless of the model with the microSD support feature making it easier for people to store data.
The GPS connectivity feature is particularly powerful enough to review directions in real time.
WHAT CAN BE IMPROVED
The battery does not run as long as people might wish it could.
There is only one sim card in this phone, thus reducing the ability of the phone to get to many different networks at a given time.
The phone's size is relatively big and may take up too much space at a given time.
It is better to use this phone in a wide open spot so it will be easier for the phone to get to a network or to receive different signals.
The HTC Desire 530 will be perfect for people who are looking for smartphones that are effective and capable of running with more than enough power. It is a smartphone that runs with a strong processor and has enough quality connections and camera features to make it a little more useful. The support for plenty of internal memory will especially keep the phone functional and useful for a longer time.