INTRODUCTION

The Desire series of smartphones from HTC has come a long way since it first introduced in 2010. The HTC Desire 820 Dual Sim is one of the newest versions of this phone. It was launched in 2014 and continues to be a popular name in the smartphone industry.
It designed as a mid-level phone for average consumers. It is a significant evolution over other HTC Desire models like the 816 and 610 that came before it. The phone was designed to be faster than the older Desire models and also comes with a stronger camera feature. It also offers more RAM and internal memory than old options. Also, it is very easy for the phone to get to an online connection thanks to its dual sim setup.
DESIGN AND DISPLAY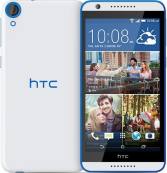 The design of the HTC Desire 820 Dual Sim places an emphasis on a larger screen size. In particular, this has a 5.5-inch screen with a 720x1280 resolution. This HD720 screen offers a larger image without much of a border around it.
The 155g body has a metal feel to it and provides the user with a comfortable grip. It is only 7.7mm thick, so it should be easy to hold. The top and bottom parts of the display house the speaker and microphone features. The top mainly offers a camera viewfinder that makes it easier for the user to take pictures with it.
It even comes with its case. The case particularly works with the HTC Dot View feature to show information on the time and temperature or even a number that is calling the phone even when that case is closed.
PERFORMANCE AND CONFIGURATION

This smartphone has a powerful quad-core processor that operates quickly. It can handle a large variety of applications without worrying about the phone slowing down or otherwise struggling to run as well as it should. It can work well for browsing and gaming alike.
The 2 GB RAM works well to keep the device running right. Also, the microSD card feature makes it easy for the user to expand upon the 16 GB memory that the hard drive has. It should work well to keep the phone operational.
CAMERA AND MULTIMEDIA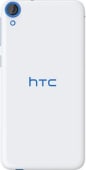 The camera on the Desire 820 has a 13MP resolution that works wonders. It offers a 28mm lens and a f/2.2 setting that allows the user to focus on zoom on images rather efficiently. It can record 1080p videos quite well. It also offers a face detection feature to make it easier for the camera to focus on different items in a scene.
The front camera has an 8MP resolution. It also records 1080p videos and selfies. It can play video and audio files quite well with an integrated media player. A YouTube application also included on the phone. The HTC BoomSound feature especially provides people with great sounds thanks to the dual front stereo speakers. These speakers have amplifiers built into them. It makes it easier for the phone to project sounds quite well whether it's a video or audio file or a phone call.
BATTERY AND CONNECTIVITY
An important part of the phone comes from how it works with 4G and 3G signals alike. The Dynamic Switch feature works by using a dual sim feature that can handle 4G and 2G signals at the same time. It ensures that a consistent connection will be available and that there's no need to swap out sim cards or to bear with any disconnections.
The battery is a 2600mAh Li-polymer battery that is fully rechargeable. This non-removable battery works with about 23 hours of talk time on a 3G network or around 420 hours of standby time on that same network. It ensures that the battery will last for a while.
PROS AND CONS
The HTC Desire 820 Dual Sim smartphone will provide any user with a great solution for playing back media files and videos or for recording them. The phone also has a powerful processor to keep it running. However, there are some pitfalls that come with this phone just as well.
It helps to look at a few positive and negative points relating to the phone. The phone has plenty of prominent features that are certainly attractive and useful, but it helps to look at what the phone has to offer in general.
WHAT WE LIKED
The camera does amazingly well with taking pictures. It particularly does well with focusing on individual items in a screen.
The HD screen is large enough and does not have a large border or frame around it.
The dual sim support ensures that the phone can link to more mobile networks without disconnecting for any purpose.
The screen offers a clear image.
WHAT CAN BE IMPROVED
The battery on this smartphone cannot be replaced.
The KitKat operating system is not as modern as some of the newest Android OS options available on other phones.
The microSD slot is tough to access.
The screen does not work with an LED backlight, thus requiring the user to watch for the lighting where it is being used in.