INTRODUCTION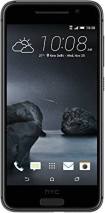 HTC introduced the One series of smartphones as an option that offers a stronger series of connections to mobile networks while also being faster and easier to run. The HTC One A9 16GB is the latest option to check out when finding an effective mobile phone for one's requirements.
This phone was introduced in late 2015 as a new choice for those who want a smartphone that uses the newest technologies. It offers a modern approach to smartphones that makes this standout. Best of all, the phone runs fast to keep it working.
DESIGN AND DISPLAY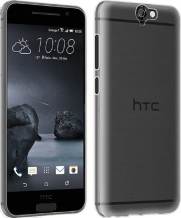 The HTC One A9 16GB has a 5-inch screen although it has a 66.8% screen to body ratio. The borders on the top and bottom parts of the phone create a good border while also housing the camera and speaker features.
The screen resolution still has a powerful setup that is easy for a user to play with. It runs with a 1080x1920 resolution to keep the phone working well for more purposes.
The screen uses an AMOLED capacitive feature. The control system that can drag down from the top of the phone screen can quickly adjust the brightness of the screen. The Corning Gorilla Glass 3 shield on the screen also keeps it protected.
The screen has a slight curve to it. It is not all that noticeable, but it does make it to where the display will stay consistent from many angles. The viewing angle that is supported here will be easier for the user to handle when trying to keep this working. It even works well in dark settings.
The phone is also a slim option at 7.3mm in terms of its thickness. The 143g weight, which is about five ounces, is also gentle for a typical user to hold.
PERFORMANCE AND CONFIGURATION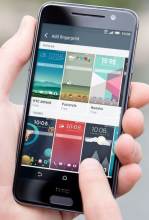 The quad-core 1.5GHz Cortex A53 Qualcomm Snapdragon 617 processor keeps the One A9 running fast. The Adreno 405 GPU also keeps the phone's graphics looking beautiful without lagging. In fact, it offers DirectX support to improve how well the screen will work.
The Android 6.0 Marshmallow operating system is included with this phone. It performs better than older versions of the OS in that it keeps the phone working effortlessly and quickly.
The 2 GB RAM is especially appropriate for when more apps have to be run at the same time. It particularly does well with many high-end 3D graphics apps.
The 16 GB hard drive is an important feature of the phone. It can hold a microSD card up of to 256 GB in size in its dedicated slot. This slot is separate from the one used by the sim card for getting it online.
CAMERA AND MULTIMEDIA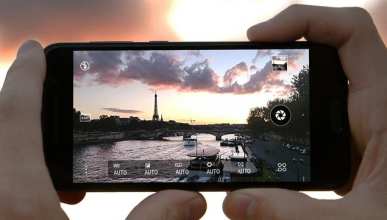 The camera on this phone features a 13-megapixel resolution with a f/2.0 aperture. It uses both an autofocus feature and a touch focus setup. A dual-stage LED light is used for the flash. It works with different settings to keep it active and ready to take shots in even the darkest settings.
A 4-megapixel front camera is also included. It has a similar aperture and can record 1080p videos at 30fps. It should be appropriate enough for personal videos that are to be uploaded to social media sites.
As it works with the latest Android OS, this can support several major multimedia programs. It has a YouTube app and individual programs to play back music files, videos and more. Users can create their music playlists and have them play back automatically.
BATTERY AND CONNECTIVITY

The battery is a 2150mAh non-removable Li-ion battery. It runs on a standby setup for more than 400 hours when on a 3G network. It also supports about 16 hours of talk time on the same 3G network.
The 3G connection isn't the only one that this phone supports. It also works with a 4G connection plus Wi-Fi support. The dual-band setup keeps the phone working well in most situations and allows users to link quickly up to mobile networks.
The NFC setup that works on this phone helps to keep the phone capable of making mobile payments. It can only work with credit card payments, though. Fortunately, it does support some cards and will link up to most NFC stations at different retail stores all around.
It can connect to a computer or charging station through a USB 2.0 connection. It Offers a powerful linkup to keep the phone running fast. The Quick Charge 3.0 feature especially helps keep the camera working fast and without any problems. It should be good enough for most of the requirements people hold when trying to keep the phone running for as long as possible.
PROS AND CONS
People who are looking for high-quality smartphones can benefit from using the HTC One A9 16GB smartphone. It should be enough for most, but there are a few concerns that deserve to be explored just as well.
WHAT WE LIKED
The Android operating system is fully updated and works with less disk space. It is also a more stable option.
The curved display feature allows the image to be displayed clearly from many angles.
The applications can be quickly controlled and customized for one's use.
The processor works quickly and will not generate far too much heat.
WHAT CAN BE IMPROVED
The battery cannot be replaced or taken out.
The NFC support is rather sluggish and doesn't do much of anything outside of working with general payments with a credit card.
Although the camera can record HD videos, it does not work with 4K videos.
The battery will drain rather quickly when it gets onto a 4G connection
The HTC One A9 16GB should be strong enough for most of the general requirements people hold when using smartphones. It is a great option for people who want to find top-rate phones that are easy to work with and aren't too complicated. Best of all, the phone works with the newest Android OS and more than enough connectivity options to keep it working in a variety of situations.