INTRODUCTION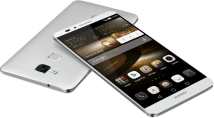 Huawei is a private telecommunications and networking equipment enterprise which is headquartered in Shenzhen, China. This is a brand name that has gained popularity in the recent year to whole new level. It would be hard to believe that Huawei is the third largest in the field of manufacturing smart phones. Technically being of Chinese origin, the reliability of this smart phone had always been questioned. It has two series of phones namely, Ascend and Honor to its credit. The Ascend series smart phones boosted their company to a greater extent in the global market. One of the innovative smart phones in this series is the Huawei Ascend Mate 7 which was first unveiled at the International CES which was held in Las Vegas in 2013. Later it was first released in China before going on and being released in other countries. This smart phone is decently priced and targets the middle class customers majorly. This smart phone is the result of Huawei's decision to venture into high – end smart phones. This smart phone has the Huawei Ascend Mate 2 as its predecessor model. Talks are that, there might be a successor to this smart phone too. The major USP's of this smart phablet like device is its generous screen with exceptional battery life. It also aces in the display and touch UI sections. Now let us look in depth at its various technical specifications and decide on its pros and cons ultimately.
DESIGN AND DISPLAY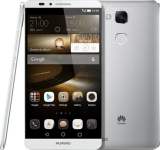 The major part of the body of this smart phone is made of a non – removable plastic casing with well defined rounded edges. The entire length of its edges has a metallic strip running around giving it a durable finish overall. This plastic casing gives the smart phone enough grip while holding it. The metallic edges do add classiness to the smart phone. But it does not feel premium in general. The length of this smart phone is around 157 mm. The breadth is around 81 mm. This smart phone is reasonably thick with a thickness of 7.9 mm. The weight of this smart phone is 185 g and hence is pretty heavy and difficult to carry around for a long time. The display of this smart phone is sized at 6 inches. The type of display used is a capacitive touch display supported by IPS LCD touch. The resolution with which it displays content is 1080 x 1920 pixels. The multi touch capacity is up to 10 fingers max. The pixel density of the screen is approximately 368 ppi. The screen gets its protection against scratches from Corning Gorilla Glass 3. The touch interfacing in this smart phone is taken care of by the Emotion UI 3.1. This smart phone comes in three unique colours namely Obsidian Black, Amber Gold and Silver.
PERFORMANCE AND CONFIGURATION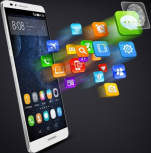 This device works on Android OS v 4.4.2 (KitKat). Additionally, it is upgradable to v 5.1 (Lollipop). There is news that there might be a possible option of upgrading it to v 6.0 (Marshmallow).The chip set used here is HiSilicon Kirin 925. A pair of CPU's is used to take care of the central processing. The CPU used in this for processing is Quad – core ARM Cortex – A15The other CPU is a Quad – core Cortex – A 7 processor. The speed with which these processors perform the tasks is around 1.8 GHz and 1.3 GHz respectively. The graphics interface is taken care by Mali – T628 MP4. This smart phone comes with an internal storage capacity of 16 GB or 32 GB variations. Additionally, to make this convincing for the heavy users too this smart phone comes with the option of expanding the memory externally up to 128 GB. The memory expansion can be achieved using a micro SD card. It also comes with a RAM of 2 GB for the 16 GB version and 3 GB for the 32 GB version.
CAMERA AND MULTIMEDIA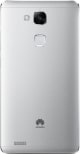 It has a decent back camera with 13MP specification. The wide angle focal range is 28 mm. It comes with an aperture of f/ 2.0. It comes with LED flash too. The additional features available are auto focus, digital zoom, optical image stabilization, and natural flash. The front camera though has only 5MP clarity with an aperture of f/2.4. The wide angle focal range is 22 mm. The supporting features are geo tagging, video recording and calling. The audio quality in this smartphone is not very good. It comes with basic speakers and the standard 3.5 mm audio jack. It comes with a fully functional FM Radio feature. The video in this smartphone can be recorded using the main camera. Videos with a resolution of 1080p at 30 fps can be recorded.
BATTERY AND CONNECTIVITY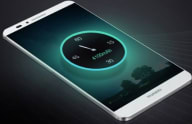 The Huawei Ascend Mate 7 comes with non - removable Li – Po battery of 4100 mAh max capacity. This battery capacity is pretty exceptional and this stands as the strongest feature of this smart phone. It has a max stand by time of 648 h for 3 G mode. It comes with a talk time of 32 h and 20 hrs for 2G and 3G modes respectively. This smart device has single sim or dual sim versions. In case of single sim version the sim is of micro sim type. In case of dual sim version, both sims of the nano – sim type. Both the sims are compatible with GSM connectivity. It supports 3G, 4G and 4G LTE in India. It also comes with the basic wireless connectivity features like Wi-Fi and Bluetooth v4.0.
PROS AND CONS
The best advantages in this smartphone are its exceptional battery life, memory storage and display specifications. The disadvantages though are its poor front camera and mediocre processor.