INTRODUCTION

Huawei has released a new smartphone called the Enjoy 5, and it is one of the longest-lasting phones on the market. That is, it has a battery that will be the envy of the rest of the smartphone world. In particular, it offers a 4000mAh battery that lasts for hours on end.
This phone is designed for people who are looking for phones that can work for a while. It is a particularly efficient model that is easy to follow and works wonders for all those who need efficient smartphones. Of course, there are many other points about the Enjoy 5 that go well beyond just the powerful battery. These include points about how the camera works well and how it can handle plenty of data at a time.
DESIGN AND DISPLAY

The design of the Huawei Enjoy 5 is made with a smooth body. It features a carefully designed body that is made primarily out of plastic materials, but it is still robust enough to work well for most uses. This phone particularly has a good body that has a 67 percent screen-to-body ratio. It offers a good organization that works wonders thanks to the 5-inch screen.
The 5-inch screen has a 720x1280 resolution to create a beautiful design that is easy to manage. It particularly does well for those who are looking for brilliant designs that are easy to handle. The multitouch feature on the screen works quite well to create a good control setup. It, in turn, establishes a sensible control design that is efficient and can make a real difference.
PERFORMANCE AND CONFIGURATION

The performance features of the Huawei Enjoy 5 make this one option to watch. It runs on a quad-core 1.3GHz Cortex A53 processor to run more programs quickly and to reserve enough speed and power for when the most advanced programs have to be run.
With 2 GB of RAM, the phone has enough memory to run more applications quickly and effortlessly. It has enough storage space for many different programs as well. It can work with about 16 GB of internal memory with the Android 5.1.1 operating system keeping from taking too much space up on the phone.
It does have a dedicated microSD slot that works with a second sim card if needed. This slot can take in an additional microSD card of up to 256 GB in size to expand the phone's memory. Users should have a rather easy time with using the phone's many features while keeping it from losing too much memory, though. Of course, this means that one sim card would use at a time as the microSD card is added.
CAMERA AND MULTIMEDIA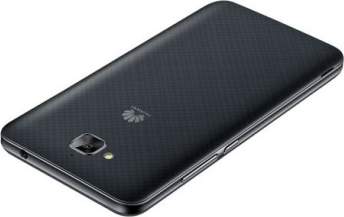 The high performance of the Huawei Enjoy 5 carries over to the camera as it works with a 13-megapixel sensor. It has a 28mm lens and offers an LED flash bulb. The autofocus looks into faces and identifies them among other detailed features to create a better overall look to all images that are taken with it. It includes a 5 MP front camera that has a lens of slightly larger size to take in more data and to make images easier to see. It, in turn, establishes a better design for selfies.
It all runs the Android 5.1.1 operating system, a popular option that is made with a great design that features a smarter setup. It offers a series of integrated media playback features and has its dedicated YouTube channel. It, in turn, offers a better arrangement that is easy to follow and simple for all to use.
BATTERY AND CONNECTIVITY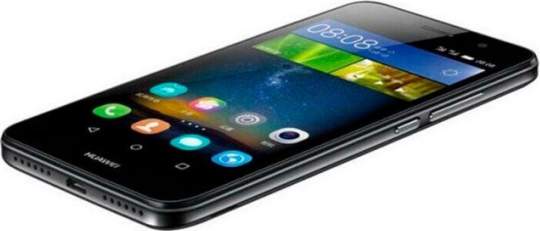 The 4000mAh battery, as mentioned earlier, is strong enough to last for an extended period. It offers about 300 hours of standby power on a typical connection and at least ten hours of online usage time on varying different networks.
Like with other smartphones, It clearly works with more power usage when a faster or more reliable network is being used. Still, this offers a better organization that is easy to follow and should be very easy to use.
The 4G connectivity on this phone is rather efficient although it may not work with 4G signals in all spots depending on the carrier the user has. It does at least offer 2G and 3G signal support to make these work right. The Wi-Fi support and Bluetooth 4.0 support are always useful for many demands. The design of this phone will certainly be suitable for many connectivity options and will especially do well for when people are trying to get more out of their phones.
PROS AND CONS
The many features of the Huawei Enjoy 5 make it a modern smartphone, but there are some good and bad points to see just as well. There are several good parts of this phone that make it work well, but it is important to watch for what might work on this phone.
WHAT WE LIKED
The memory on the phone is strong enough to make this work for most purposes.
The ability to expand the memory on the card with the microSD slot certainly makes this useful.
People who use this smartphone can easily enjoy various different connectivity options with plenty of fast speeds involved.
The phone's physical design is easy to carry around.
WHAT CAN BE IMPROVED
The processor is not as advanced as many other larger models on the market.
The dual sim feature works best if there are actually two sim cards being used at the same time.
At 9.7mm thick, this may be a little too big for some people.
The ratio between the screen and the size might be a little too small for some people as the borders on the top and bottom take up a bit of space.
The Huawei Enjoy 5 smartphone will certainly be ideal for those who are looking for phones that are easy to manage. This phone has a great arrangement that is easy to use and offers a beautiful design that isn't too hard to handle.