INTRODUCTION

Huawei is preparing to release a new model in its Honor series of smartphones for people to explore. The Huawei Honor 5 will be a version of the phone that is expected to come with a quality design and more than enough features to keep it running quickly and effortlessly.
DESIGN AND DISPLAY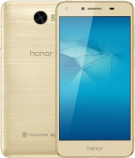 The 5.5-inch screen on the Honor series of smartphones has been a tried and true option that is certainly appealing. It is no surprise that the Honor 5 will have that same 5.5-inch display. This will also have a 1080x1920 display to create a brighter and better total look.
This phone will have an appearance with a minimal border around its screen so it will be more compact and still display a detailed look. The LCD display will especially do well.
This is expected to weigh about 5.57 ounces. It will be about on par with what most other models have today.
PERFORMANCE AND CONFIGURATION
The 1.2GHz Spreadtrum processor that will appear on the Honor 5 will be a great part of what should make this particular model work. It will also have 2GB of RAM and 16GB of internal storage to keep things running fast and to allow more apps to be stored on the phone.
The Cortex A53 cores will also work quickly. This should allow the phone to run fast with the risk of lagging from being too hard to follow.
CAMERA AND MULTIMEDIA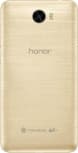 The 8-megapixel camera will use a LED flash feature and an autofocus feature to help shoot images quite well. The HD video recording feature will especially offer a good display. This will all be paired with face detection and a touch focus feature to help with powering up the camera function and making it run quickly.
The Android 5.1.1 operating system is expected to be included in this unit. This OS will use the same standard applications for playing multimedia files that many older versions of the Android OS have been using. This should be powerful enough for most demands. Details on whether this phone will be able to work with newer versions of the operating system in the future are unclear.
BATTERY AND CONNECTIVITY

The 2200mAh battery will be useful enough for most people and will not overheat or otherwise be a fire hazard in any manner. Meanwhile, the microUSB 2.0 connection will allow this to link up to a larger computer or any other USB port for quick charging.
A Bluetooth 4.1 connection will also include along with the Wi-Fi system. The hotspot feature will allow the user to program the phone so it will generate power for online connectivity if no online networks are available in any manner.
PROS AND CONS
WHAT WE LIKED
The display appears to be bright and has the power to play back images well.
The processor and memory are slated to run rather quickly.
Most applications are expected to run with ease on this phone.
WHAT CAN BE IMPROVED
It may take a bit of a memory card to be read when it is added. It appears that it will take a bit to get one added as well.
The phone's camera has an interface that may be tough to control at times.
The Huawei Honor 5 is anticipated to be a good option for many needs that people have. The functions on this phone are slated to be effective and useful for many of the requirements people hold for staying online.