INTRODUCTION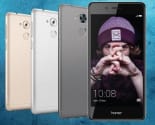 Along with Huawei 8 Pro, the company also released another phone under its sub- brand, Huawei Honor 6C. The phone is said to be targeting the low end smartphone users and has a number of features in place for the customers to use. It was released in April 2017 and is targeting the low end mobile phone users. Huawei Honor 6C has all the normal features of the normal smartphones in place. But the phone has no special features present. No iris scanner or fingerprint scanner is available in the phone for better security purposes of the users. If you are looking for a phone which is just available for normal usage without the availability of any special features in place, then Huawei Honor 6C is just perfect for you.
DESIGN AND DISPLAY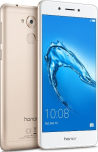 The design of Huawei Honor 6C is nothing mentionable. It has a 5 inches' display in place which is AMOLED in feature. The resolution of the phone is 1280 x 720 pixels which is quite normal for Android phones these days.
Huawei Honor 6C has 16 million colors in place which provides users with vivid colors for display. But the phone has no secondary display for the users. Huawei Honor 6C has a dimension of 143.2x 70.4x 7.9 mm with a weight of 145 gm.
The form factor of the phone is bar type. Huawei Honor 6C is available in white, silver and gold colors.
PERFORMANCE AND CONFIGURATION

As far as the configuration is concerned, Huawei Honor 6C runs on Android Marshmallow 6.0 underneath the company's very own EMUI 4.1 layer. The processor of the phone is a 1.4 GHz and a Qualcomm Snapdragon 435 processor. The processor in quad core in nature. This is further supported by a 3 GB RAM along with a 32 GB on internal memory which the users can expand up to 128 GB with an external microSD card.
With the configuration provided for Huawei Honor 6C, the phone should perform well without any major lag or hassle. It has enough RAM and internal memory to run multiple apps at the same time in a smooth and satisfactory manner.
CAMERA AND MULTIMEDIA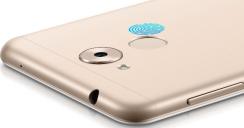 Huawei Honor 6C has two cameras in place. The front camera is 5 MP in size but does not have any flash in place to provide good low light selfie capture for the users. The rear camera is 13 MP in size and consists of a LED flash which allows the users to capture images in low lights. It has a resolution of 4208 x 3120 pixels which ensures that your pictures have all the details beautifully captured. Huawei Honor 6C also has zoom features in place. Huawei Honor 6C also has phase detection technology in place along with aperture of f/2.2. Huawei Honor 6C supports all kinds of modern video and audio formats which are available on the internet these days, which includes the MP3, AAC, AAC+ 64-tone polyphonic, AMR, WMA among many others.
BATTERY AND CONNECTIVITY

Huawei Honor 6C has a lithium polymer battery which has a charge capacity of 3020 mAh in place. The battery is non removable in nature. However, the standby time or the talk time provided by the same is yet to be declared by the company. The battery life is average in nature and should provide users with average backup facilities. Huawei Honor 6C has GPS, Bluetooth, GPRS, Wifi, USB, EDGE along with 3G in place. It also has an audio jack in place for connectivity. But Huawei Honor 6C has no IrDA. The USB port of Huawei Honor 6C is 2.0 in nature and provides good connectivity features.
PROS AND CONS
WHAT WE LIKED
The phone has good configurations in place which will allow the users to use Huawei Honor 6C in a lag free manner which will ensure people with smooth operating experiences.
Huawei Honor 6C has quite well resolution in place which will allow you to view the images in stunning quality along with their displays.
WHAT CAN BE IMPROVED
Huawei Honor 6C has a poor battery life which could have been better to provide users with a better usability option.
The front camera does not have any LED flash in place. Hence, the users won't be able to click good selfies in low lights situations.
Both the cameras of Huawei Honor 6C could have had better resolutions because the available ones are very ordinary as compared to the phones doing rounds in the Android market.