INTRODUCTION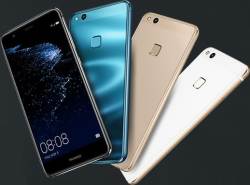 Huawei is all set launch its new upcoming P10 Lite smartphone. It is believed that the appealing physical body of the Huawei P10 Lite will be the first thing about the smartphone that deserves to be noticed. The phone has been announced and released as of March 2017 and is the follow-up to the predecessor P9 Lite. It is designed as an upgrade with a more powerful processor, more data storage, and support for more networks.
It is designed with a beautiful look same as P9 Lite and expected to come with a screen that features a strong attention to detail. It can certainly make for a popular choice for those who are looking for a reliable smartphone that is easy to follow along with and use at very low price.
DESIGN AND DISPLAY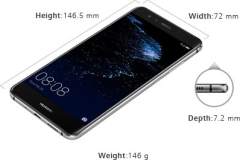 It is expected to have a similar design as the Huawei P10 Lite as P9 Lite which would be the most attractive part of this model as it features a slim body with a striking metallic border. It is used to cover the plastic body. The speaker feature is specially organized well to create a better total look to add a stronger look.
At 7mm thick and 142g in weight, this is also easy to carry around. Meanwhile, the 5.2-inch 1920x1080 screen stretches out well enough to create a stronger appearance that is suitable for many requirements. It is made with LCD touchscreen that would support for sixteen million colours. It is a very powerful option for all to look for when finding a way to stay up on things while using the phone. It is supposed to come in three colour variants: Black, White and Gold.
PERFORMANCE AND CONFIGURATION

Regarding the performance, the Huawei P10 Lite offers a more excellent performance than the P9 Lite smartphone. The HiSilicon Kirin 655 chipset with octa-core Cortex A53 processor expected to introduced on the body. It is a 64-bit processor setup that works with more high-end apps and is also capable of running older 32-bit apps.
It is supposed to use the Android 7.0 Nougat operating system. The EMUI 5.1 visual interface is mounted on top of the OS for easier run while also offering a simple display setup. 4 GB of RAM is expected to be introduced on this smartphone. It allows apps to run with less of a risk of lagging. A 256GB microSD card can also be added to expand internal memory within the phone. The microSD card will have to be formatted properly to make this work quickly and without any problems as well.
CAMERA AND MULTIMEDIA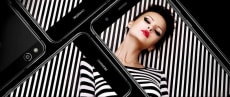 People looking for a smartphone with a good camera that can take some nice pictures will be disappointed. The camera is not as good as expected even when compared to Huawei P9 Lite, its predecessor. The Huawei P10 Lite is expected to have a 12 MP rear camera and 5MP front camera. The camera of P10 Lite may be a downside as the images aren't expected to be very good; sub-par to say the least. Nonetheless, the camera is expected to have other advanced features like Geo-tagging, touch focus, face/smile detection, panorama, HDR.
The latest Android OS may prove to be good for this phone to play video and audio nicely. Making this work for most requirements should be easy. The sensors on this smartphone are supposed to powerful enough for many needs. The sound driver can play 24-bit 192kHz audio. It has a dedicated microphone for recording and talking feature on the phone. It even uses an active noise cancellation feature to allow the sounds to be played back well.
BATTERY AND CONNECTIVITY
It is expected to have 3100mAh non-removable battery. Given the capacity, the phone should be able last a day with moderate usage. MicroUSB 2.0 connection can be used to link this to a proper charger, thus making it very easy to charge up as necessary. It is expected to not come with fast charging or Dash charging features. Type C port is also not expected from this Huawei P 10 Lite smartphone. Overall, wired connectivity seems to be going downhill. Fast charging would also have been good.
The phone will work on all 2G, 3G, and 4G network bands. It will have Wi-Fi support for most systems. GPS w/A-GPS, GLONASS and Wi-Fi hotspot would also be present. The phone will also have the Bluetooth v4.1 to support most of the wireless accessories. An NFC link may also be used to connect it to payment setups in select areas depending on the program used.
PROS AND CONS
The Huawei P10 Lite smartphone has a series of pros and cons for people to take a closer look. Here are a few good points that should see when getting this smartphone ready for one's use.
WHAT WE LIKED
Unique Display
Android 7.0 Nougat
The RAM is enough for most programs.
WHAT CAN BE IMPROVED
No fast charging support
Sub-par camera
No Quick Charging
Still uses MicroUSB