INTRODUCTION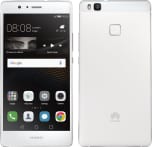 The appealing physical body of the Huawei P9 Lite is only the first thing about the smartphone that deserves to be noticed. The phone was released in April 2016, is the follow-up to the company's P8 Lite. It is designed as an upgrade with a more powerful processor, more data storage, and support for a greater number of networks.
It is designed with a beautiful look and also comes with a screen that features a strong attention to detail. People who are looking for smartphones that may be efficient enough for their needs can certainly see what this option has to offer. It can certainly make for a popular choice for those who are looking for a reliable smartphone that is easy to follow along with and use.
DESIGN AND DISPLAY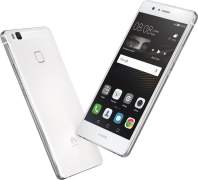 The design on the Huawei P9 Lite is an attractive part of this model as it features a slim body with a striking metallic border. It is used to cover the plastic body. The speaker feature is specially organized well to create a better total look to add a stronger look.
At 7.5mm thick and 147g in weight, this is also easy to carry around. Meanwhile, the 5.2-inch 1920x1080 screen stretches out well enough to create a stronger appearance that is suitable for many requirements. There is tiny blank space on the display, thus allowing this to become more visible.
It is made with LCD touchscreen. It offers support for sixteen million colors. It is a very powerful option for all to look for when finding a way to stay up on things while using the phone.
PERFORMANCE AND CONFIGURATION

In terms of the performance, the Huawei P9 Lite offers a more powerful arrangement. The HiSilicon Kirin 650 process is a quad-core 2.0GHz unit with a quad-core 1.7GHz backup used on the same body. It is a 64-bit processor setup that works with more high-end apps and is also capable of running older 32-bit apps.
It uses the Android 6.0 operating system. The EMUI 4.1 visual interface is also added to make the Android 6.0 OS easier to run while also offering a simple display setup.
3 GB of RAM is used on this smartphone. It allows apps to run with less of a risk of lagging. A 128 GB microSD card can also be added to expand upon the 16 GB of internal memory within the phone. The microSD card will have to be formatted properly to make this work quickly and without any problems as well.
CAMERA AND MULTIMEDIA

People looking for a smartphone that has a good camera that can take pictures well should see what the Huawei P9 Lite has to offer. This choice features a 13 MP body. It has an 8 MP front camera. An LED flash feature works on each camera while the software interface for the two camera choices runs quickly and immediately to make it easier for better shots.
It uses many video and audio players through the Android OS to make this run fast and carefully. Making this work for most requirements should be easy.
The sensors on this smartphone are also powerful enough for many needs. An accelerometer and proximity sensor are both included to review how the phone's features are to be displayed. It includes a digital compass and ambient light sensor.
The sound driver can play 24-bit 192kHz audio. It has a dedicated microphone for recording and talking feature on the phone. It even uses an active noise cancellation feature to allow the sounds to be played back well.
BATTERY AND CONNECTIVITY

It includes a 3000mAh nonremovable battery. But Huawei has not listed information that for how much time this will work. Still, the microUSB 2.0 connection can be used to link this to a proper charger, thus making it very easy to charge up as necessary.
The phone works on 2G, 3G, and 4G wireless networks. It also has Wi-Fi support for most systems. GPS and Wi-Fi hotspot signals could also generate in this phone. An NFC link may also be used to connect it to payment setups in select areas depending on the program used. The battery will use more power when the phone is on a more high-end network like a 4G network.
Bluetooth 4.1 signals might utilize in this phone. It is ideal for where someone needs to get a proper online signal set up well enough and should check when finding a great way to link to more devices.
PROS AND CONS
The Huawei P9 Lite smartphone has a series of pros and cons for people to take a closer look. Here are a few good points that should see when getting this smartphone ready for one's use.
WHAT WE LIKED
The screen offers a high-density rating that is easy to view from any angle.
The RAM is enough for most programs.
The display has a great look that is easy to spot and use.
The display is very unique as the visual interface adds upon the features that were introduced by the newest edition of the Android OS.
WHAT CAN BE IMPROVED
There are no LED light features on the screen to make it easier for the phone's brightness to be adjusted.
This works best when it is on a faster wireless network.
The dual sim system works well but one of these will have to be taken out in the event that a microSD card is to be added.
The battery power runs out faster when a better and more powerful or secure wireless network is used.
The Huawei P9 Lite smartphone is a great choice for people to think about when looking for a strong smartphone. This evolution in the Lite series of phones from Huawei has a powerful processor that runs well and should be simple for most people to handle. It all comes with a powerful display.
Check the Comparison of Huawei P9 Lite vs Huawei P8 Lite
Check the Comparison of Huawei P9 Lite vs Samsung Galaxy A5 2016