INTRODUCTION

Instead of manufacturing a new device, the Chinese based company Huawei has sought to rework and recreate one of their most famous models from back in 2015. The Huawei Y6 Pro made its first debut in the year 2015 and a reworked version of it was announced in May 2017 and is set to release in the month of November. The few highlights include significant upgrades in terms of the attachments that were not in fashion two years ago, namely a fingerprint sensor and a 4G connection. The new Y6 Pro will be targeting the price segment between the entry level and the mid-level zone which, is a very complicated place to be in. The reason behind this revival back from the dead is still unknown and to speak the truth the specs aren't that impressive. Slapping next-gen near about modifications on a reworked phone isn't always a good idea.
DESIGN AND DISPLAY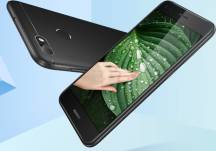 In terms of design, the 2017 variant of the Huawei Y6 Pro sports a 5-inch HD ISP display with a resolution of 720 x 1280p. The pixel is not revealed before the official release, but anything below the 400ppi makes and the smartphone will have a hard time competing in the market. You don't see that many 5-inch devices these days and the fact that it only sports an HD display isn't going to help its case. Anything in the mid-level price range should have a Full HD 1080p resolution according to the market standards and requirements. The rework will have a hard time sticking its heads out among all its contemporaries. The Y6 Pro 2017, however, will be available in a variety of colors and a metal body which is a good thing but will not help it much in the long run. In this range, those facilities are a must have.
PERFORMANCE AND CONFIGURATION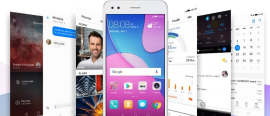 Under the hood, the 2017 Y6 Pro sports a 1.4 Ghz Qualcomm Snapdragon 425 processor. This has got me thinking, seriously. In a market where quad-core processors are endangered and soon going to be extinct, having the courage to put one in your device takes guts. Although I appreciate the effort, for a mid-range phone, that is completely unacceptable. Perhaps they should have done a better market survey. Also, the fact that it has only 2GB of RAM is not helping its case at all. If it were 2015, this device would have been scooped up as soon as it hit the market. But times have changed and standards have evolved beyond expectations. Huawei may be stuck in a time loop, otherwise, they wouldn't be selling such a device out into the market, one that has a very high chances of failing. However, there is a silver lining. Although it is a dual sim device, there is no hybrid sim slot. So you can keep both your SIMs and add a microSD card along with 16GB of internal storage. Also, some specific 4G bands which are supported in certain countries aren't supported in this smartphone.
CAMERA AND MULTIMEDIA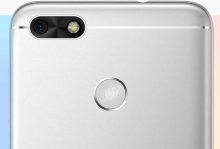 The new and 'improved' Y6 Pro comes with a 16-megapixel rear shooter with a dual-LED flash and 5-megapixel front-facing shooter with a single LED flash. Adding a flash to the front camera may be good thanks to the selfie trend, but the midrange segment is booming with devices with specifications that range far superior to the Y6 Pro. For starter, most have an additional sensor in the rear, and it confuses me as to how the Y6 will compete for these juggernauts. As for the audio and video codes, the usual package is supported which can be expanded by a third-party application. For audio, there are MP3, WAV, eAAC+ and M4A and for video, MP4, FLV, and H.264.
BATTERY AND CONNECTIVITY

Under the hood, the Y6 is powered by a non-removable 3020mAh battery, which doesn't seem too appealing at all. As mentioned above the expectations in this price range has risen way above what Y6 is currently offering. Aside from the fact that you can have both sim cards and a microSD card at the same time, it is hard to spot a positive specification. It has FM radio but no USB OTG and supports only selective 4G brands.
PROS AND CONS
WHAT WE LIKED
No hybrid sim slot allows, hence both sims and the microSD can be used
Has front flash for better selfies
WHAT CAN BE IMPROVED
Processor in underpowered and RAM isn't enough
Battery is not o beefy and the display is a bit on the smaller side