INTRODUCTION

Huawei continues to make a real impact in the smartphone industry with the Y6 Pro. This smartphone is designed to not only run a vast variety of applications but also to run for as long as needed. It creates a better setup when used well enough. Let's have a review of its other specifications.
DESIGN AND DISPLAY

The textured design that Huawei uses on many of its other smartphones can be found on the Y6 Pro too. A water-inspired design is used to create a nicer look. It is 9.7mm thick and weighs around 160g while offering a 5-inch screen that displays images amazingly well.
PERFORMANCE AND CONFIGURATION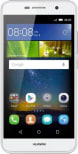 A quad-core 1.3GHz processor and Android 5.1 operating system is used to make this smartphone run fast. It uses this to get programs to run without risking lots of stress on the battery or any lagging problems. The power of this smartphone is also rather consistent regarding how it operates and should not be much of a challenge for a typical user to work with.
It has 2GB of RAM and 16GB of internal memory that make the things easier to do while getting online or simply using the phone to chat with others.
CAMERA AND MULTIMEDIA

The 13MP rear camera has a strong auto-focus feature. It runs quickly to create a better total look and is especially powerful enough to run with more programs in mind. The 5MP front camera is also ideal for working with selfies or other quick shots.
This phone can also play back many great media files. It can work with HD video and audio files. These both are organized with some great controls that are not too hard to use. This should work well for those aiming to enjoy streaming media on any network. The phone's processor especially makes it easier for the user to get these files running right.
BATTERY AND CONNECTIVITY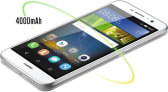 The Huawei Y6 Pro uses a 4000mAh battery that can run for 24 hours of idle mode while using about a tenth of its power. It offers about fifteen hours of power on a full charge. This even has a setup that makes it work as a charger for other devices as needed.
The Smart Power Saving system is also designed to charge quickly. It uses eight power saving settings that can be reconfigured quickly . This operates with a fast setup that is very easy to use. It does well for all the general needs that people hold when aiming to use a smartphone the right way.
PROS AND CONS
WHAT WE LIKED
The battery is easy to configure. The results are especially noticeable in terms of how the phone runs fast.
This uses a strong interface that is easy to read and load up.
The processor runs quickly without risking problems relating to lagging while trying to use different apps.
WHAT CAN BE IMPROVED
The phone's physical body has a good look to it but it has an unusual grip to it.
The microSD card doesn't run too quickly. It takes a bit for the phone actually to read the data on the card.
The Huawei Y6 Pro uses plenty of great power-saving features and is designed to link to many networks. This will do well for those aiming to find a phone that is powerful while also capable of lasting for a while.