INTRODUCTION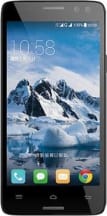 The amazing display of the InFocus M550 3D makes it a popular smartphone that is very different from what people might expect to find out of such a unit. It is a model which offers a stereoscopic 3D display. It means that the user can watch 3D images without the need for separate 3D glasses to make it work. The phone will add a brand new dimension to watching things on a phone, particularly 3D movies and videos.
It is all run with a fast processor that keeps the phone from lagging. It, in turn, makes for an efficient option that all users are bound to enjoy working with when staying online or when talking with people. It can make a real difference when it comes to clearly understanding what can make this so worthwhile.
DESIGN AND DISPLAY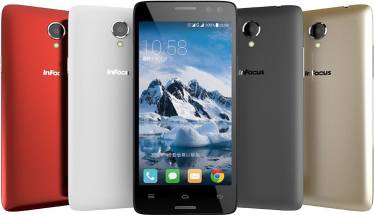 The InFocus M550 3D has a stereoscopic 3D display to generate great 3D images. It creates images that are projected at slightly different angles and positions. It creates a three-dimensional effect that is easy to see without any special glasses required to make it work. It works particularly for videos that are formatted to work with their standard so the user will need to watch for whatever may be used when making it work out right for any purpose.
Specifically, the display is a 1080p arrangement that is easy to see from many angles. It is 5.5 inches in size and comes with a series of borders on the top and bottom to house the camera, speaker and microphone. A few buttons are on the bottom edge to allow the user to sort through active or open applications, to return to a home page or to go back on the phone in terms of what is being displayed.
PERFORMANCE AND CONFIGURATION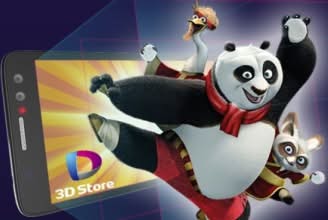 The 1.7GHz octa-core MediaTek MT672 64-bit processor keeps the 3D display on the InFocus M550 3D running. It uses 2 GB of internal memory to keep enough programs running without risking any problems coming out of the phone lagging or heating up.
In terms of data storage, the phone offers 16 GB of internal memory. It can be expanded to up to 128 GB with a microSD card. It allows the phone to become more functional and easier to use for many data storage purposes. The microSD card would have to be added into the secondary sim card slot for it to work properly.
It also uses the Android 4.4 operating system. The In life UI is added on top of the OS to create an easy to use interface that is not complicated and should get the job done quite well. This adds up to being an efficient option when used carefully enough.
CAMERA AND MULTIMEDIA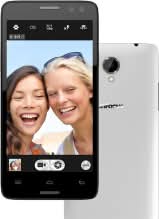 The primary camera on the InFocus M550 3D has a 13-megapixel sensor. It uses an LED flash and a sensor arrangement designed by Sony, one of the world's top names in camera electronics. The sensor is organized to create a strong sense of detail in each photo and to identify colors in as accurate of a manner as possible.
For the front camera, there is a 5-megapixel sensor. It comes with an 80-degree wide-angle lens. It also has a 3D face tracking feature that will review the contours of the face based on how it moves while the camera takes in images. It allows for better 3D images to be generated through the camera, thus making for a more efficient look.
It all works with many of the traditional media players and online browsers that the Android OS already has. The two front-facing stereo speakers make it easier for people to listen to music while on the go. Of course, there is always the option to use the 3.5mm headphone jack when using the phone so it will be easier for sounds to come through.
BATTERY AND CONNECTIVITY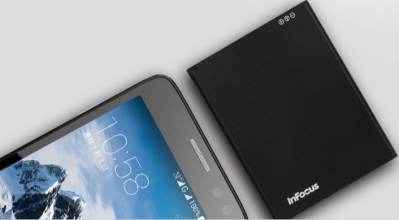 The battery on the InFocus M550 3D is a 3100mAh unit. It should be enough to offer a full day's worth of use on one charge. The included charging device is especially responsive and works well for most demands that the user might hold.
The connectivity options on the phone include 4G LTE support as well as Wi-Fi and 3G support. Bluetooth 4.0 support is also added to create a better connection between the phone and wireless items like speakers.
A GPS reader is also included to link to satellites to make the map apps more functional. It also identifies the user's location with localization purposes in mind. The GPS setting can always be turned off if needed, though, what with the GPS connection using up a good deal of battery space when it is active.
PROS AND CONS
The InFocus M550 3D is a smartphone that has a strong body, but it also has a few important points that need to be seen. These points relate heavily to how well the phone can work in many situations.
WHAT WE LIKED
The battery lasts for a while and does not overheat.
The strong physical body keeps the phone intact and is very easy to carry around.
The full HD display is efficient enough to generate only the best possible images.
The 64-bit processor can work with not only modern apps but also with 32-bit apps, thus expanding upon what it can work with.
WHAT CAN BE IMPROVED
The screen has to stay perfectly clean for the 3D display feature to work as well as it should.
The operating system is a rather outdated model.
The camera focus feature is not as strong as what other phones might have.
Users should be careful when adjusting the settings on the phone as the menus can be complicated at times.
The InFocus M550 3D smartphone should make a good choice among those who are looking for smartphones that can connect well and do more for a variety of uses. The smartphone has a unique display feature and will do well when generating 3D images without the need to use glasses.