INTRODUCTION

The Innjoo Fire 2 LTE is engineered to be a detailed and efficient smartphone. This is a good choice for all those who are aiming to find an ideal smartphone that is easy to use and isn't going to take much to get working. This is organized with a great appearance that stands out and makes for a good arrangement. Let's have a look at the expert reviews and best available price of Innjoo Fire 2 LTE.
DESIGN AND DISPLAY

The design on the Fire 2 LTD comes with a narrow frame. A small arc effect can be found on the body of the phone to make it easy to carry around. The 3D polishing on this especially creates a robust and beautiful body that feels great in the user's hand. The 5-inch 720p display offers a clear look. A 900:1 contrast ratio is also included for a detailed look. The five points of pressure on the capacitive touch screen will especially do well for making controls easier to handle.
PERFORMANCE AND CONFIGURATION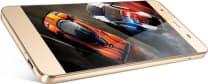 The quad-core processor allows the Fire 2 LTE to run fast. It uses about 1.0GHz of speed to keep the Android 5.1 operating system running fast.
The user can choose to get one of two options. It can offer a 1GB RAM setup with 8GB of built-in memory. It may also come with 2GB RAM and 16 GB of memory. Either option can be expanded by up to 128 GB with external memory through a microSD card.
CAMERA AND MULTIMEDIA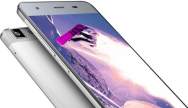 The 13-megapixel main camera and 5-megapixel front camera come with clear lenses. This produces a better total display that is appropriate for most shots. The camera app is especially responsive and works quickly.
The phone uses plenty of traditional multimedia playback functions that are consistent with what the Android OS offers. It especially works wonders on HD files.
BATTERY AND CONNECTIVITY

4G support is available on this phone. This uses an LTE link to get to more networks. The support for two separate SIM cards especially allows the phone to get online quickly.
The battery works with 2800mAh in power. It runs on standby power for about twenty days on a single charge. It can play back about 15 hours of music on a charge too.
The microUSB connection is also easy to use for most outlets. It can link to a computer or a traditional USB charging outlet. This should get the battery charged up fast.
Bluetooth 4.0 support is also included on this phone. This links to wireless speakers, car dashboards and other forms of technology that can read Bluetooth signals. The risk of interference between the phone and a Bluetooth signal is especially minimal.
PROS AND CONS
WHAT WE LIKED
This phone has a great series of sensors that can identify proximity, gravity and location.
The applications run quickly and are integrated well with one another. This includes many apps that can link with the camera feature.
This phone is about 130.5g in weight. It won't be too hard to carry around or store.
WHAT CAN BE IMPROVED
The external memory support is not as impressive as what other phones have.
There are no light sensors on this unit.
The Innjoo Fire 2 LTE will be a great choice for anyone to have when aiming to get the most out of a smartphone. This is a good choice that is easy to use and isn't too complicated or otherwise hard to use.