INTRODUCTION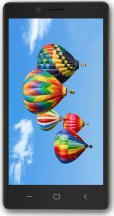 The Innjoo Note is one of the latest smartphone options from the successful company. It marks the start of a new line of smartphones from Innjoo, a company that already made it note for itself with the Halo, Fire and Max series of smartphones. Innjoo is pinning much of the phone on its 5.5-inch screen and its large battery. The phone marketed to those who have more of a need for a general phone that is simple and easy to use and yet still has a large enough body to make it more vibrant and useful. It is a relatively new phone in that it released in the later part of 2014. This phone continues to be available through Innjoo as an option that is appropriate for a large variety of people looking for only the finest options around.
DESIGN AND DISPLAY

Regarding its size, the Innjoo Note has a 5.5-inch 720x1280 screen with 267 pixels per inch. It is 8.9mm or 0.35 inches thick and is about 6.63 ounces or 188g in weight. The five-point capacitive touch screen is also used to keep the screen easy for people to control. It, in turn makes for a stronger solution that is easy to handle. The body has a reinforced plastic body. It adds a great look that is certainly striking but is also good enough to where the phone will continue to work as demanded. This part of the phone makes it easier for people to use. The screen does have a bit of a border on its top and bottom parts. These are clearly to house the speaker and camera features. The simple buttons at the bottom help to keep the phone running effortlessly and to make it work wonders.
PERFORMANCE AND CONFIGURATION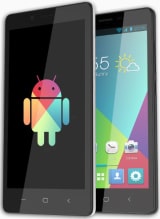 The Innjoo Note is a popular phone for how it has a powerful processor. A Cortex A7 quad-core processor runs with the ability to play back 3D videos and can convert 2D images to 3D quite well. It even loads up different online signals quite well. The 1.3GHz quad-core processor also works with the Mali-400MP2 GPU. It runs with 1 GB of RAM to keep it functional and ready to run as many programs as needed. From a storage perspective, this smartphone has 16 GB of internal memory. It has a microSD slot to expand the memory to up to 32 GB. It makes it to where the phone can quickly load up more items without delay. It was all built with an operating system based on Android 4.4. It had been programmed to load carefully up applications that are very easy to use.
CAMERA AND MULTIMEDIA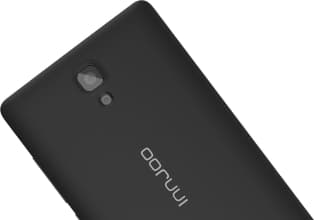 The camera on the Innjoo Note is a 13-megapixel phone with a 4128x3096 pixel resolution rating. It has an auto focus feature and an LED flash next to the lens. It also records videos at 1080p at up to 30fps. The secondary camera is a 5-megapixel model. It takes pictures of up to 2592x1944 in resolution. The applications are organized on the screen to be very easy to use. The phone can play back files through its In browser mobile browser. It supports a majority of standard media files so it should be very easy for the phone to keep on running no matter how detailed or intense a media file might be. There are social media apps of all sorts around the phone too. The Skype app that built in especially works well with the camera.
BATTERY AND CONNECTIVITY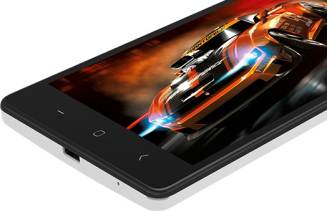 Innjoo has a 3000mAh Li-ion battery. It allows the phone to last for a longer period. Innjoo has not reported on how long the battery can last on average, but it does offer some energy-saving features that allow the phone to keep from using more battery power than needed. The dual sim cards on the Innjoo Note make this phone capable of running quickly and effortlessly. The dual sim cards will read different signals in an area and find the best ones to connect people. The connections on this phone include 2G and 3G links. It can also work with Wi-Fi signals and can even generate a hotspot if necessary. Bluetooth 4.0 support is also added to keep this phone working well on speakers and other items with Bluetooth support features. Although these connections are rather effective, there is no special 4G support on this phone.
PROS AND CONS
The Innjoo Note marks a turning point as it brings a brand new line of smartphones into the fray. It does not mean that it is an entirely perfect smartphone. There are some real pros and cons for users to see when looking at this particular smartphone for general usage requirements.
WHAT WE LIKED
The dual sim feature allows the phone to either link to more networks or to start running a microSD card for added storage space.
The battery should work well for an entire day's worth of using.
The applications on this phone work rather well.
The small body of the phone is easy to carry around and use.
WHAT CAN BE IMPROVED
This does not work with any 4G signals.
The operating system does not have as many features or advanced functions as what you might get out of a more modern Android choice.
The expandable memory doesn't go to more than a hundred gigabytes at a time.
The outside body is nothing too spectacular in terms of how it is made and used.
People who want to find a powerful smartphone for many goals should see what the Innjoo Note has to offer. It is a valid option that is certainly ideal for people who want a smartphone that runs on a good battery. It can run on many networks and uses the dual sim technology to help find channels quite well. Of course, the expanding memory on this phone also contributes to keep it running to where a user can quickly get more out of how the phone works for many demands.