INTRODUCTION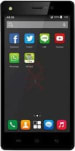 Lava designed the Iris 600 as a smartphone that features a sensible design and still working with some of the best technology around. This phone designed for those who are looking for an entry level smartphone that isn't too complicated and still has many of the best features around for when they're seeking to stay online and do more with their phones.
The Iris 600 is an option that primarily works well for those who are new to the world of smartphones. It is not too overpowering, where it may overwhelm the user, but it is also robust enough where the phone should be easy for the user to handle and work with for a variety of requirements.
DESIGN AND DISPLAY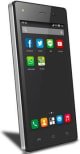 The Lava Iris 600 has a 4.5-inch HD IPS display. It offers a touchscreen control system and particularly has a 480x854 resolution. A 24-bit true color display is used on the LCD screen to generate beautiful colors all over the place.
There is a slight border on the top and bottom parts of the phone. The top part houses the camera while the bottom has a series of buttons for advanced controls. The physical design of the phone also has a reinforced border. It uses a plastic body with a metal edge to keep the parts intact.
PERFORMANCE AND CONFIGURATION
The processor is a Mediatek MT6572W dual-core 1.3GHz model. It operates with the Android 5.1 Lollipop operating system to create a faster system that works quickly and effortlessly. It also has 1 GB RAM to keep the phone running all sorts of applications. This phone is good enough for a majority of commonplace apps and move effortlessly to keep it working.
This phone also has 8 GB of storage space. It works for a majority of different usage standards and especially works well for everyday demands. The memory could expand with the microSD card. It can expand the memory by 32 GB to allow for the user to have more space for data.
CAMERA AND MULTIMEDIA

The multimedia features in the Lava Iris 600 add quality to the phone. A video player can play MPEG-4 files and record them just as well. It also supports videos from YouTube. Meanwhile, the music player can support simple MP3 files to keep the phone working quickly. The ringtones used on the phone are in an MP3 format as well although, a vibration option may use for silent notifications.
A 5-megapixel camera with an LED flash bulb is included to provide the user with support for various photos. A 2-megapixel front camera has its separate LED bulb for flash. The both cameras work with the same software for taking pictures.
The camera works with an accelerometer and proximity sensor. It identifies the brightness in an area and configures the controls based on how well the phone is held. It gives the user enough control over the phone to make it functional.
BATTERY AND CONNECTIVITY
The Li-ion battery is a 1750mAh battery that works with about eleven hours of talk time on a typical network. It is good enough for most people who are looking for a phone that is efficient and still capable of establishing a secure connection. It links to a GSM or WCDMA network and also supports 2G or 3G data. The 3G signals work at 21Mbps for downloads and 5.76Mbps for uploads.
The dual sim arrangement on the phone allows this to work quickly. In particular, it connects to more mobile networks and also reads Wi-Fi signals. It, in turn, makes it easier for the phone to stay operational and ready for use. It is good enough for most people who need assistance for staying online.
The microUSB 2.0 port on the bottom part of the phone is particularly effective. It keeps the phone linked up to a computer or other larger unit and ensures that the phone will stay connected and ready for many uses. It, in turn, allows the phone to take in files that may download from a larger computer.
PROS AND CONS
While the Lava Iris 600 has a variety of strong features, there are a few problems that come with the phone that users should take a closer look. Here are a few important points to find when using this phone for any purpose. It is important as the phone is not as high-end as what many other models on the market are like.
WHAT WE LIKED
This phone has a simple layout that is easy to use.
The Android Lollipop OS is a secure choice that runs quickly and effortlessly.
This smartphone has a strong camera that is easy to control and works for both videos and selfies.
The reinforced metal material creates a refined look while also keeping the phone intact.
WHAT CAN BE IMPROVED
The phone is not as powerful as others in terms of how quickly it can run.
The OS is quickly becoming out of date based on newer options that are being made available.
The resolution on the camera is not as strong as what is available on many other popular options.
It is best to watch for how the phone is being handled. It can become damaged rather quickly if it is dropped for any reason. The Lava Iris 600 is designed to be a phone for those who are new to the world of smartphones. It has a small body and is still capable of working quickly and effortlessly to keep people online. It especially has an excellent control system that isn't too complicated or tough to work with, thus making it an attractive option that all users can consider for their requirements.