INTRODUCTION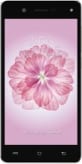 Lava is continuing to release some appealing smartphones to the public with the Iris 702 being the latest option for people to check out. The Iris 702 is a model that has a great display and plenty of powerful features all around to create a better design that is easy for all to use. It is made with one of the better operating system options for people to find in their smartphones as well. Let's collect the more information bout the expert reviews and price of Lava Iris 702.
DESIGN AND DISPLAY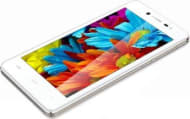 This phone has a 4.5-inch display that is a little smaller than what many other competing models have but it still offers a good look. This has a 218ppi density total, a total that is a little low in terms of this size but still enough to be clear and easy for anyone to read or review.
The screen has a clear display and also supports a multitouch function. This means that the phone can work with more points for contact at a time, thus making it easier for anyone to control complicated applications.
PERFORMANCE AND CONFIGURATION

To make the Lava Iris 702 work efficiently, a dual-core 1.3GHz processor is used. This is designed to run quickly as it offers a smarter layout that is easy for anyone to enjoy. This works with 1GB of RAM as well.
The phone is designed to work with basic functions in mind. Fortunately, its operating system will not use more power than needed. The Android 6.0 operating system does not take up a large amount of space on the hard drive and is very easy to load up for a variety of applications and other common functions. It should not be much of a challenge to handle.
The 8GB of internal memory is especially useful and helpful for all to handle. This hard drive responds quite well to many functions at any time.
CAMERA AND MULTIMEDIA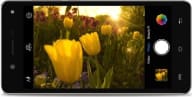 The 5-megapixel rear camera and 2-megapixel front camera both work hard to generate some of the most detailed pictures around. This works with an application that is easy to handle and makes it so pictures can be taken rather quickly. The LED flash and geo-tagging features especially make this worthwhile.
This also comes with dedicated media players for various media files. It can play H.263 files alongside MP3s, for instance. A convenient photo viewer was especially designed to create a stronger look that is easy to follow.
BATTERY AND CONNECTIVITY
The 2000mAh battery is a removable model so the user can quickly replace it if needed. The battery offers up to 250 hours of standby time on a single charge. It also works with about 15 hours of talk time on a typical network.
This offers Wi-Fi support and even offers Bluetooth 4.0 compatibility. This allows the phone to get online and even to link up to various mobile devices. This phone especially does well with hooking up to various networks so it should not be all that challenging for anyone to use this in some way.
PROS AND CONS
WHAT WE LIKED
The interface is rather easy for anyone to handle.
The operating system does not use too much data or memory.
The memory is very easy to read on this phone.
WHAT CAN BE IMPROVED
The features are not as strong as what people might find on a more modern phone.
The display is a little too small and could have been a little larger.
The Lava Iris 702 will be ideal for those aiming for a strong smartphone that is easy to use. This offers a good setup that isn't too hard to use and should be sensible enough for most people to have.