INTRODUCTION

The latest technology in the world of smartphones found in the Lava Pixel V2 Plus. Lava mainly focused on the camera on this phone to make it stand out and be outstanding. It is an excellent choice that has plenty of camera features, but that is just a small part of the phone. This phone is an evolution of older Lava models, in that it has a sharper image and faster processor. It works with enough storage space for taking a large variety of photos on this phone.
DESIGN AND DISPLAY

Lava knows that the best pictures will be easier to see on a beautiful display screen. The Lava Pixel V2 Plus has a 5-inch screen that offers HD resolution and support for 16 million colors. It also uses Asahi Dragontrail Glass to keep a glare from developing.
It is also a very lightweight phone, weighs 128g and is 7.6mm thick. It is good enough to carry a simple phone without problems.
PERFORMANCE AND CONFIGURATION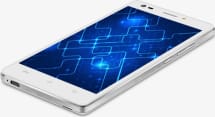 The platform for the Lava Pixel V2 Plus is a powerful point that makes it stand out. It uses a quad-core 1.3GHz Cortex A53 CPU with a Mali-T720MP2 GPU to process images and graphics quickly. It uses powerful technology similar to larger computers to make it easier for the phone to load up images the right way. It also uses a 64-bit architecture setup to keep it running fast.
It also has 2 GB of RAM. It is good for, when the user needs to load up a variety of applications including some power-heavy options that might usually take a while to load up.
The Star OS is an important part of the phone to see based on its performance. This feature based on the Android 5.1 and 6.0 operating systems. It creates a unique look that adds a sense of quality to the setup and should not be too hard to load up.
Regarding disk space, this offers 16 GB of memory. A microSD card may also be added to expand the memory to about 32 GB if necessary. It allows for more photos and other apps to be added.
CAMERA AND MULTIMEDIA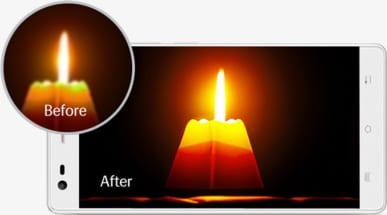 The camera is the most prominent feature of the Lava Pixel V2 Plus. The 13-megapixel rear camera uses a five-layer Largan lens and a blue glass filter. It also has a f/2.0 aperture and a dual-LED flash. These create larger and clearer images while reducing the total glare. This camera can also record full HD videos. An autofocus and panorama feature could use when taking pictures. The Beauty-fi app is included to allow users to adjust quickly and edit photos easily.
The front camera is also a useful feature of the phone. This 8-megapixel front camera has a four-layer Largan lens with an 84-degree wide angle to allow for bigger photos. The f/2.4 aperture is also a necessity for when brighter and more full shots have to be taken. A digital zoom feature could use.
The photo viewer and editor programs are useful and make it easier for files to be accessible. There are also some music and document readers to look for on the phone to make it even more functional.
BATTERY AND CONNECTIVITY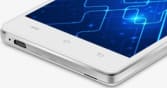 The battery in the Lava Pixel V2 Plus is a 2500 mAh Lithium-polymer battery. It works with about 10 hours of talk time on a 3G network or 25 hours on a 2G network. This battery should be high enough to keep running for hours. A power saving mode is also available to prevent the phone from using too much energy.
Regarding its online connections, the phone does support 3G and 4G signals. It also has a Bluetooth 4.0 connection to keep it working with other supported devices. Wi-Fi support is included to keep this ready to run on many wireless networks. A wireless hotspot may also create if there are no available signals in an area.
It all works with the Google Chrome browser to keep the phone connected. It works with many other Google applications that make the Star OS runs quickly and effortlessly.
PROS AND CONS
The Lava Pixel V2 Plus is a good option for photography needs and can connect online quite well. Even with this, there are a few essential points that should explore when finding out what makes this phone unique. Here are a few pros and cons to taking a look.
WHAT WE LIKED
The operating system works like the newest Android OS choices and still runs many of the same programs and functions.
The sensors on the camera help to create the best focus features and can work even when the digital zoom feature is enabled.
This slim phone is easy to store and carry around to a variety of places.
The chipset and architecture make this capable of working well when trying to load up a variety of gaming apps.
WHAT CAN BE IMPROVED
This does not work with any infrared signals.
The edges on the phone might be a little harder for some people to bear with.
The lens can easily become clouded and needs to be wiped off on occasion to keep it from impacting images far too much.
The microSD card can expand the memory but it does not add too much to the phone.