INTRODUCTION

Lenovo has brought out its A7010 smartphone to the masses with a larger screen and a full-HD display. This phone is for people looking for an option with a more advanced display feature and a beautifully lit screen that will certainly stand out and look its best.
This phone is expected to be a continuation of sorts of the Note series of phones. Naturally, that means it has a strong audio support system. There are plenty of other quality features surrounding the phone that people deserve to take a closer look listen to as well.
The phone has an excellent battery and plenty of connectivity options as well. It is designed for people who want a great phone that is easy to carry around and is not too hard to work with in most situations.
DESIGN AND DISPLAY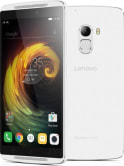 It is a little larger than what Lenovo is making that it is about 9.2mm thick. It is also 158g in weight, thus making it close to half a pound. Still, it makes up for these size issues with one of the largest screens around. It has a 5.5-inch screen with a minimal top and bottom border space. In particular, those borders are about 0.5 inches in length when combined.
The 1080x1920 full-HD screen projects only the finest possible images. The IPS display has a 403ppi density to generate the truest to life images possible. The rear back part has a fingerprint scanner as well. It allows the phone to be unlocked using biometrics, a process that is harder to hack into than other popular solutions.
The control features on the phone allow this screen to adjust in terms of orientation and other key features. It allows the phone to run effortlessly and without problems, thus allowing it to be a smarter choice for all to try and use. People should certainly see how well the brightness could adjust by using the configuration features on the Android OS. It is not an LED model though so the brightness adjustment will look different.
PERFORMANCE AND CONFIGURATION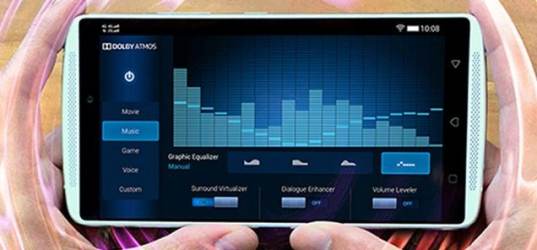 The Mediatek MT6753 processor is an octa-core 1.3GHz Cortex A53 processor; that operates with less heat and more support for a variety of applications. It runs fast without worrying about the lag problem. The 2 GB RAM included here allows the phone to run more apps in little time.
The 8 GB of onboard storage does not seem like much, but it could easily expand. A microSD card of up to 128 GB in size can be added to the phone to make it run efficiently. Lenovo plans on making 16 and 32 GB versions of the phone in the future. They will all come with the same microSD card support feature. Each will have its dedicated slot for the card to make it run fast.
It all runs on the Android 5.1.1 operating system. It will offer an upgrade to Android 6.0 in the future when the OS becomes capable of supporting the A7010.
CAMERA AND MULTIMEDIA

The most prominent multimedia feature on the Lenovo A7010 comes from how well it plays back audio files. It uses Dolby Atmos technology to play back clear audio through its dual front speakers. The headphone jack also links to the system to generate clear and audible sounds that will quickly stand out.
The camera itself has a 13-megapixel resolution and uses an advanced focus system that allows for automatic and manual focus controls based on the user's preference. It also records 1080p videos at 30fps to create a great shot. The 5-megapixel front camera also has a lens that is similar to what the main camera uses.
BATTERY AND CONNECTIVITY
The multitude of connectivity options on the smartphone makes this a popular choice for all users to find. It has 4G support plus A-GPS, Bluetooth 4.0 and Wi-Fi support. It also generates a Wi-Fi hotspot when needed. The microUSB 2.0 port, which is used primarily for charging the battery, also links this to a computer for when more heavy-duty maintenance is required or when more control is needed over the phone's files.
In terms of the battery, this has a 3300mAh battery that offers about 23 hours of talk time. It also provides the user with more than 250 hours of standby time, thus allowing the phone to be ready for use on a whim for several days at a time before it has to be charged up again.
PROS AND CONS
The Lenovo A7010 is a powerful choice for people who want to find a smartphone that offers a great screen and enough connectivity options. There are several pros and cons that one should see that makes this phone a noteworthy choice.
WHAT WE LIKED
The biometrics feature on the phone is very efficient and works well for when you need to get your phone locked up and secured.
The OS is very advanced and efficient enough for a majority of uses that you hold.
The processor runs applications smoothly enough without worrying about lagging or other commonplace issues with using the phone.
The quality design on the phone makes it easy for you to hold onto in most situations.
WHAT CAN BE IMPROVED
The phone might be a little too bulky or heavy for some people.
The internal memory leaves more to be desired.
The OS on the phone takes up a good amount of data and needs to be checked on.
The battery can heat up at times.
The Lenovo A7010 is a good option for a smartphone when it comes to finding a choice that is powerful enough to run applications with ease without slowing down. The great display feature on the phone especially makes for a great phone for those who want an ideal option. Be sure to consider this choice if you are looking for an efficient and sensible solution to help you get the most out of your phone.