INTRODUCTION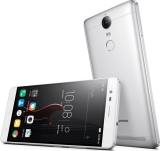 The Lenovo K5 Note is a model that designed with a larger screen. It also got a spectacular audio system that projects sounds with clarity and accuracy. The K5 Note is designed for people who are looking for smartphones that are strong enough to handle many of today's top multimedia applications. The excellent audio quality, display and impressive graphic features make it a prominent model. It could certainly be ideal model if you are aiming to get a good running setup in a smartphone.
DESIGN AND DISPLAY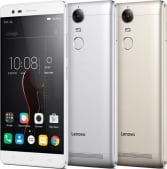 The lightweight body of the Lenovo K5 Note is made with a great metal casing material. It comes with a champagne gold or platinum silver design depending on what the user chooses.
It has a 5.5-inch screen with a resolution of 403 pixels per inch. This Full HD unit offers a 178-degree viewing angle. The design also features a fingerprint sensor on the back spot. It helps the user to unlock the phone with an optional biometrics control.
The 1080x1920 resolution on this phone especially creates a detailed image. The 165g weight of this phone ensures that the user will not have a hard time with carrying this around to all sorts of spots. It is 8.5mm thick, so it will not be too hard to store.
PERFORMANCE AND CONFIGURATION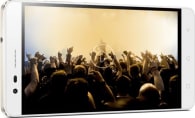 The octa-core processor with 3 GB of RAM keeps the Lenovo K5 Note capable of playing some of the most complicated or detailed applications or files around. It does this without facing any lagging problems. This 1.8GHz processor especially does well with managing multiple applications.
The Android 5.1 operating system is also included to make it easier for users to adjust the phone's battery usage. The phone offers 16GB internal storage, which is expandable up to 128GB via a MicroSD card.
CAMERA AND MULTIMEDIA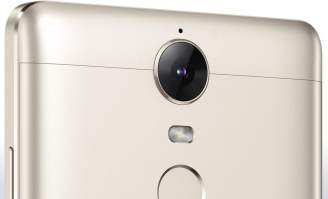 It comes with a 13MP rear camera with auto-focus and LED flash features to take high-quality photos. It has 8MP front shooter for smart video calling and crisp selfies.
In terms of multimedia, the audio processing features on this phone will particularly generate amazing sounds, a point that is ideal for streaming media files. The Dolby Atmos audio system generates detailed sound files. This system also uses Wolfson audio drivers to create powerful sounds that stand out from the rest.
A three-microphone system is also included on this model. It records more audio in a spot with ease to create a better setup. The ability of this phone to record and manage more files. It is the best part of this feature that makes it effective enough for a variety of particular demands.
BATTERY AND CONNECTIVITY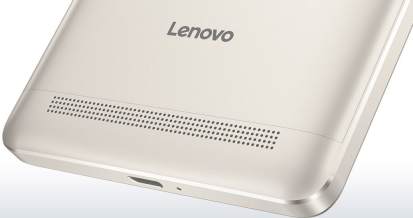 Lenovo has a large battery on this phone to keep it working for a while. It uses a 3500mAh battery that can go through plenty of video files on just one charge. This non-removable battery can also handle about thirty hours of talk time on average. Although, it will use up more battery power with phone calls on 3G network.
In terms of connectivity, It can handle 3G phone calls and 4G support for online functions. It also supports Wi-Fi, GPS and Bluetooth functions while running with a dual-SIM setup to read more networks.
PROS AND CONS
The features of the Lenovo K5 Note make it a popular choice for all users that want a great smartphone that can run more programs and handles different functions in real time. Users should be aware of a few of the different pros and cons that come with using this product.
WHAT WE LIKED
The octa-core processor will quickly get more applications running without causing any lagging issues or other commonplace threats.
The powerful sound system on this phone generates only the deepest and most accurate sounds possible.
The sensors are accurate and easy to turn on or off.
The fingerprint sensor is very responsive and works quickly.
WHAT CAN BE IMPROVED
This does not work with a fast charging feature to get the phone properly charged up in a shorter period of time.
The applications on the Android OS are rather bloated and can take up a good amount of space on the hard drive. Some apps may not even be necessary depending on one's usage needs.
The phone can become warm at times when more apps are being run. It is not at risk of overheating, but the intense power can be an issue to some.
The variety of networks supported by this phone is vast, but it may not always work on some networks depending on how the phone is positioned to get signals up and running.
Anyone who needs an efficient and unique smartphone should see how well the Lenovo K5 Note can work for one's requirements. This is a smartphone that is effective enough to keep it working well without being all that hard to use. The display looks great and the audio is especially immersive and crisp with some of the best-performing drivers around.