INTRODUCTION
Intel has been known for being very prominent and popular in the world of computer processors. Intel has entered into the field of mobile processors with its Atom series being rather popular. The Lenovo K80 is one particular smartphone that has an Intel Atom processor.
It has a strong design that is efficient and useful for most needs. It can certainly be ideal for people who are looking for great smartphones, but there are many additional points about the K80 that make it a popular choice. These include the 4 GB of RAM that comes with the phone, a total that is much larger than what people might expect out of most other phones.
DESIGN AND DISPLAY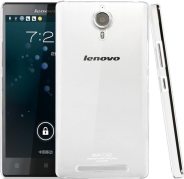 To start, the Lenovo K80 has a good body that has a sleek plastic-alloy material that is smooth and curved with a brilliant arrangement. It comes in many colours to add a beautiful design too.
The phone's design is especially sleek enough to handle a great 5.5-inch screen. It has a 1080x1920 screen with an LCD arrangement. It has a multitouch design that is very easy to apply and should be particularly attractive.
The 401ppi pixel density is of particular importance. This density feature offers a better look at a more detailed arrangement that should be suitable for most requirements that people might hold.
PERFORMANCE AND CONFIGURATION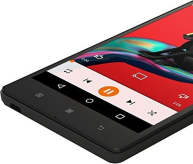 The Lenovo K80 uses an Intel Atom processor to power up the phone and to keep applications from lagging. This phone uses a 64-bit Intel Atom Z3560 processor. It is a quad-core 1.83GHz processor that is effective enough to run high-end programs and to keep it organized quite well. It especially comes with a great organization that is made with 4 GB of RAM to keep it all working well.
The 4 GB of RAM works well with 64 GB of internal memory. This all ensures that the phone will keep on running well. However, the phone will not work with a separate card slot to expand the internal memory. It is in spite of how it works with a dual sim design. The point is that the dual sim design will not take in a microSD card to expand its memory.
It runs on the Android 5.0 operating system. It works with the Lenovo skin for the user interface to make it easier for the phone to be used. It, in turn, allows the phone to keep on running properly to make it all work out right.
CAMERA AND MULTIMEDIA
The 13-megapixel camera on the Lenovo K80 comes with an OIS feature. It is optical image stabilization, a feature that reviews the image and keeps it stable without risking any blurry effects all around. It stabilizes images to create a stronger look that is added properly and works with a great design that will certainly be brilliant and appealing.
It all works with an autofocus feature and a dual LED flash feature. The face detection feature will especially add a good look for use. The panorama feature especially creates more detailed images that can be searched around by dragging it all around the image. It also records 1080p videos at 30fps.
A 5-megapixel secondary camera is also included on this phone. It works with fewer features when compared with the other. It, in turn, offers a better design that will add a good setup for all to try out.
The Android 5.0 OS also has a series of good multiple applications. These include many great features that offer different types of controls for many needs that people might hold including support for HD video and audio files plus a separate application for playing back YouTube videos.
BATTERY AND CONNECTIVITY
The 4000mAh battery is one of the most powerful features to check out on the Lenovo K80. It operates with about 520 hours of standby power on a 3G network and at least 30 hours of talk time on a 3G network. The totals will vary based on the type of network being used as well as the other connections.
Considering the powerful processor and all the other key features on this phone, it only makes sense that it would have 4G support. It offers enough help for making it easier for the phone to work amazingly well.
The Wi-Fi signal support uses a dual-band setting that links to more networks. The dual sim setup especially creates a better organization that is easy to handle and runs with more connectivity points at a time to make it work quite well. The Bluetooth 4.0 support also adds to the power of the phone.
PROS AND CONS
The Lenovo K80 is a unique smartphone for how it offers an Intel processor and more RAM than what many other phones have to offer. Even with this, people need to look properly to see what is available as there are a few positive and negative points to see on this phone.
WHAT WE LIKED
The active noise cancellation feature on the microphone allows people to easily talk into the phone without worrying about static getting in the way.
The 64-bit Intel Atom processor is versatile enough to play many applications including 32-bit programs.
The 4G support can last for an extended period of time.
The physical body is strong enough to work in more locations without wearing out easily.
WHAT CAN BE IMPROVED
The phone can use up a good deal of battery power if it is operating on a 4G network.
There are no screen protection features included on the device to make it work properly.
There are no LED support features, thus making it harder for the phone to be seen in some cases.
This does not work with an expandable memory feature.
The Lenovo K80 will certainly be ideal for people who are looking for ideal smartphones that will especially add something attractive. It will add a great organization that is easy to manage and should be rather helpful for those who want to find smartphones that run fast and can certainly keep more programs running properly.