INTRODUCTION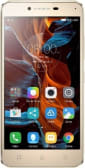 Presenting you to, the all new stylish Lenovo Vibe K5 Plus, an upgraded version of the Lenovo K5. Lenovo Vibe K5 Plus is for all the phone lovers who enjoy the external looks of a phone. With a sleek a stylish body and chrome finish, this phone is one of a kind. It weighs only 142 g and is a phone meant to flaunt around with! It's the right phone if you are on a tight budget and it seems to be ticking the right boxes. Released in 2016 April with the latest Android version and amazing Dolby Audio feature that Lenovo provides. It also offers a Qualcomm Snapdragon processor. They are known to give the best balance of power, speed, and better battery life and are smaller in size. Lenovo is back in the race among under low-cost phones available in the market.
Let's jump straight in and see what this phone has to offer.
DESIGN AND DISPLAY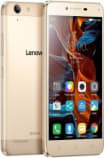 The Lenovo K5 Plus looks and feels great for a low-cost phone. Its all plastic body doesn't disappoint, and it feels cool to touch. The phone is thin enough so that users can use it with one hand effectively. What is strange is that both the USB port and the audio jack are at the top leaving the bottom blank. The volume and power buttons are on the right. The battery is removable, and you have two micro SIM slots and a micro SD slot below it. The smartphones 5-inch display with a resolution of 1080X1920 is above average for its price range. The full HD display is an added feature, giving it sharp, bright and vibrant screen, although colours are a bit dull.
PERFORMANCE AND CONFIGURATION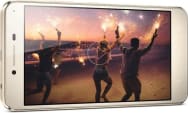 The phone, being a budget smartphone, has a mid-range Snapdragon 616, which combined with the 2GB of RAM gives it a smooth performance. However, gaming and extensive media viewing can lag a bit. The phone even gets hot when doing seemingly routine tasks like streaming videos on YouTube. The Lenovo Vibe K5 Plus runs on a customized version of Android 5.1 which Lenovo calls Vibe OS. A feature that lacks from other phones is an app drawer. All apps reside on the home screen. The new button has over ridden with a menu button making the user interface less intuitive. The phone comes with many pre-installed apps, all of which could remove thankfully.
CAMERA AND MULTIMEDIA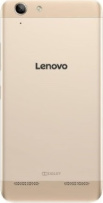 Twin speakers with Dolby sound are present at the back of the phone, and the primary camera is at one corner in the back with a single LED flash. The speakers are loud, but Dolby sound is present only with supported apps. Although the speakers gave good sound, they could have been put in the front for a better experience. The phone also sports a noise canceling secondary microphone. Photo Quality was below average with the phone showing grains in almost all lighting conditions. The camera also had trouble focussing. Video recording was smooth but caused the phone to heat up. There are no extra features like a fingerprint scanner or an IR emitter which are now pretty standard with all phones of the same range. It might cause it to lose some customers to other budget phones available.
BATTERY AND CONNECTIVITY

The battery also gave a poor performance and barely lasted for one day even with light use. Moreover, charging was very slow. The Vibe takes two micro SIM cards. Wi-Fi, hotspot, Bluetooth are enabled. There is no NFC or infrared blaster. A micro USB is also present.
PROS AND CONS
Lenovo has launched a good product to compete with other phones under the same price range. It is a well-featured phone with a simple and sleek exterior design. It offers amazing features like the camera of 13 MP which has generated a good review among the public. The best specs being the latest version of Android Lollipop and 5-inch display screen at 441 ppi. But the phone is nowhere in comparison with the Redmi Note 3 which has undoubtedly raised the bar in most aspects of the phone including the camera. All in all, the Lenovo Vibe K5 Plus is a pleasant phone to use.
WHAT WE LIKED
Good design
Sharp display
Good speakers
Above par camera
Sturdy build
WHAT CAN BE IMPROVED
The major drawback is its availability. It still has not been launched in many places.
Battery: There has many been user complaints of overheating of the phone due to its 2750 mAh battery. This is one major drawback compared to other Lenovo smartphone like Vibe P
series which has great battery life. The battery would work only for 9 hours under rough usage and won't even last a day.
Speakers are present at the rear of the device and users claim that it does not support genuine Dolby Atmos Audio.
It also has a limited storage space of about 48 GB
Not a good level gaming phone.