INTRODUCTION
Lenovo is a leading smartphones manufacturing venture. Lenovo has now become one of the top performing smartphones venture to produce budget smartphones. It has received great success from the time of introducing its Vibe series of smartphones. Also, Lenovo has partnered with Motorola for the past couple of years or so. It has currently become highly active in releasing number of its devices back to back. This amazing growth in such short span has proved Lenovo's success in this field. The most recent flagship device released is, the most awaited Lenovo Vibe X3. This smartphone was first announced in November, 2015. Later it went on to be successfully released in the market and was available for sale from December, 2016 onwards. This smartphone is very reasonably priced for the features it offers. This is a very suitable smartphone which fits the term 'budget' smartphone. This smartphone mainly targets the middle class customers. To a certain extent due to the specifications it offers the lower middle class might also consider it a good investment. The predecessor to this model was the Lenovo Vibe X2 which was released sometime in the end of 2014. The major USP's of this smartphone is its amazing battery capacity, high quality audio, smooth UI and good display. Now let us look in depth at its other important technical specifications and thereby decide its probable pros and cons.
DESIGN AND DISPLAY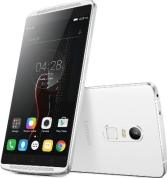 This smartphone is majorly made out of a hard plastic outer body. This gives the smartphone a pretty much strong and durable finish. The plastic body covers the inner Aluminium unibody of this smartphone. The outer shell has a matte finish which gives us enough grip while holding it. The phone feels premium in hand. This matte finish case is said to be almost resistant towards fingerprints and scratches. The strong, classy Vibe X3 smartphone comes with a length of 154 mm and a breadth of 76.5 mm. And its thickness is around 9.3mm. This smartphone weighs 175 g and hence is pretty heavy to travel with. Lenovo Vibe X3 comes with a good IPS Capacitive display with 16 M colours. The display is full HD sized at 5.5 inches. This is a comfortable size and hence is quite easy to travel with. It comes with a screen resolution of 1080 x 1920 pixels. The display also has pixel density of 401 ppi. The protection to the display is provided via Corning Gorilla Glass 3. This gives a fair degree of protection from normal degree of scratches. This smartphone comes in two solid colours namely White and Black.
PERFORMANCE AND CONFIGURATION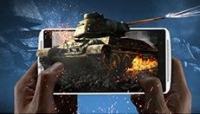 This smartphone works on Android OS. It comes with Lollipop version 5.1. It functions with a Snapdragon 808 chip as its hardware module. The processor used in Vibe X3 is a pair of 64 – bit, Hexa – core, ARM Cortex A57 and A53. The processing speed of each of these processors is 1.2 GHz and 1.8 GHz respectively. The graphics and its related controls are taken care by a separate GUI. The GPU used for this purpose is Adreno 418. Vibe X3 comes with an internal storage of 32GB. To externally expand the memory storage capacity, this smartphone uses microSD/SDHC/SDXC which can extent up to 128 GB. The RAM memory used in this smart is of 3 GB capacity. Hence this helps the smartphone to perform without any considerable lag.
CAMERA AND MULTIMEDIA

The primary camera of Vibe X3 is a good 21 MP and an aperture focal length of f/ 2.0. The wide angle width is around 27 mm. Its photo capture experiences can be enhanced using a Dual LED Flash. The resolution is 3840 x 2160 pixels. It comes with supportive features like Auto focus, Geo tagging, Panorama and HDR. The front camera in this smartphone is just 8 MP. Hence it is just suitable to click decent selfies. This smartphone has decent main camera to record videos. It records at 30fps. The clarity of videos taken by this smartphone is of good quality. This smartphone comes with a fully functional FM Radio connectivity. It also comes with good quality Stereo Speakers. This smartphone is known for its high degree audio quality. The audio in this smartphone is supported by Dolby Atmos technology.
BATTERY AND CONNECTIVITY
This smartphone comes with a user non – removable Li – Po battery. It has a maximum capacity of 3600 mAh. The talk time available on an average is up to 618 h on 3G mode. The music playback time is up to 62 h. Two sims can be used. Both the sim slots are nano sim type. Both the sims are compatible with GSM network. Both the sims come with 3G and 4G compatibility. Wireless connectivity features like Bluetooth and Wi-Fi are also present.
PROS AND CONS
The advantages of Lenovo Vibe X3 are the superior audio quality, powerful battery, decent processor and good display. The disadvantages are its weight, below average secondary camera and non – removable battery.