INTRODUCTION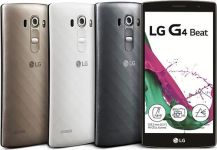 LG launched one of its flagship mobile handsets the G4 Beat last year in the month of August. LG Electronics is widely recognized for its smart designs about televisions, mobiles, and home appliances. Widely credited for its G series phones, this company has surely made the smartphone experience way too memorable. The earlier model of the series, G3 amazed the masses in 2014 with its all too magnetic features. G4 has very beautifully taken everything from its predecessor, packed it and rolled it to give a new design and look. The changes in the two models have more to do with evolution than revolution. It is a phone that comes at a very affordable price that is very low in comparison to the market leaders' offerings. With a big screen, speedy performance and greatest picture quality; this model is surely the best.
DESIGN AND DISPLAY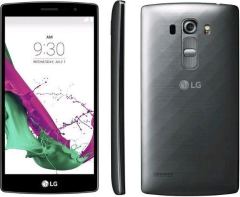 This new model looks very similar to G3 in its design and shape. In most cases, people have appreciated its huge screen latent in a smartphone. It is very user-friendly and could use with one hand and with a lot more ease and convenience. With a display size of 5.20 inches, this phone stands on a stronger threshold in comparison to its contemporaries. The model is available in three very magnificent colours that are metallic silver, ceramic white and shiny gold. It is believed that the metallic silver colour is the most preferred colour streak for a lot of G4 users. Weighing around 140gm and with dimensions 142.70 x 72.60 x 9.85; this phone tops the wish list of a major proportion of mobile geeks of the country. The unconventional rear button design is the coolest thing the phone possesses. Giving a convenient access to all the buttons, one might need with just one touch. This phone offers a similar experience to both right and left handed users. This model provides a volume down button picture click and a smooth side curve, making it very comfortable to handle and use.
PERFORMANCE AND CONFIGURATION
Competing in quality with the best and most expensive of mobile phones, the images captured by G4 are no way less than any expensive smartphone. The textual clarity needs no emphasis. It can beat the phone on the clarity it showcases. A complaint usually found in G3 was its brightness. It was believed that G3's light wasn't bright enough. To curb this issue, this phone came with around 25per cent more brightness to fight against the blasting sun on bright sunny days. With an internal storage of 8GB and an option of expandable storage through the microSD card, this phone provides with the best of storage options. The speed of the phone is a dauntless 1.5 GB, and it comes with a 1.4GHz octa-core processor. It supports the Android Operating System and LG UX 4.0.
CAMERA AND MULTIMEDIA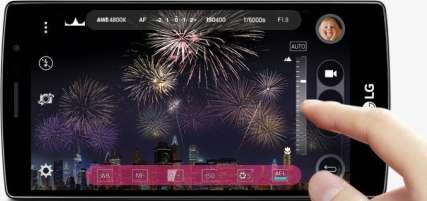 With the 8MP back camera and 5MP front camera along with the flash option, G4 is ready to capture some real lifetime memories. Wifi connectivity, GSM, and 3G/4G internet services features are also provided in G4 smartphone. The connectivity options are super amazing. The model has a rear facing mono speaker with clear highest point volume. The Electronics company new headphones Quad Beat 3 come with a fabric cord and in rear ends to make it very convenient and comfortable for the users to enjoy some real music. The reviews of the phone are very encouraging. It is believed that the model doesn't radiate heat even after hours of 3D gaming experience.
BATTERY AND CONNECTIVITY

G4 has a commendable battery life that makes it very popular among the mobile enthusiasts. It has a battery capacity of 2300mAh. The removable battery is making the phone all too user-friendly. The phone is all too fast and responsive. It flicks screens in a fraction of a second, competing with some great market players. The smart notice feature acts in the best interest of the user and makes him or her aware of the latest options available to them. It acts as a virtual grandmother, as it warns the user after spending a lot of time on mobiles playing video games. Such techniques are used to make the user more battery conscious. The smart settings allow one to make eight settings which are in the best interest of the user; like playing the music once the headphones are on, starting wifi access once one reaches home and so on. Using a micro-sim, the convenience level is unmatched.
PROS AND CONS
WHAT WE LIKED
Big full HD IPS sharp display
Decent battery backup
4G LTE support
WHAT CAN BE IMPROVED