INTRODUCTION

Since 1958, LG has provided people with some top notch appliances, and it managed to wiggle its way into the smartphone race in the year 2009 and the first tablet in 2011. Since then LG has stuck around. Not having much success in the entry and mid-level smartphone levels, LG has stuck strictly to the high-end flagship areas launching a device now and then to compete with the giants of the smartphone world. The Q8 was unveiled on the 30th of July 2017 and is expected to make its debut on the 30th of August. The device is actually the twin brother of the V20, with a few augmentations made to suit the requirements of the present generation. The device both lacks and packs potential and after taking a look at the details, it will make wonder as to what the company was thinking while designing the Q8.
DESIGN AND DISPLAY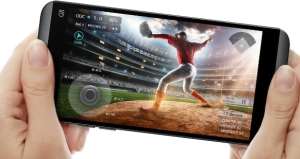 LG has done something no other smartphone company has done before. Although the device hasn't officially yet, we can't vouch for this new and improved technology, but it sounds impressing and during the unveiling, it looked quite appealing. The Q8 comes packed with not one but two display. The primary display has QHD resolution along with a 5.2-inch screen. It comes equipped with IPS quantum technology for better viewing angles and can go up to 500 nits of brightness for easy viewing in bright daylight situations and a resolution of 1440 x 2560p with a pixel density of 564 ppi. The secondary display has a resolution of 1040 x 160, which is for other interactive purposes such as management of shortcuts, and covered by Corning Gorilla Glass 4. Why LG has opted for a secondary display is unknown, but we are assuming that it is meant for better power consumption purposes. It also has an IP67 certification.
PERFORMANCE AND CONFIGURATION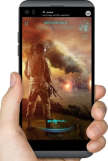 For this new innovation in technology, LG had to cut some corners within the device. As a result, they ended up coupling it with quad-core Snapdragon 820 and an Adreno 530. For a device which is expected to be priced somewhere around 35k, a quad-core processor is not at all appealing and satisfactory. Given that we still aren't aware of the benchmark scores of the Q8, the mere inclusion of the quad-core processor breeds an atmosphere of pessimism. It comes with the Android 7.0 Nougat instead of the 7.1.1 like its predecessor.
Another thing to be noted is that the device doesn't have dual-sim support. The Q8 has space for only a single sim and at this age, it is unheard of. It has an inbuilt storage of 32GB and is powered by 4GB of RAM. This is yet another blow since most of the devices at this range either has 64GB or 128GB of internal storage. You can put a memory card for an extra 256 GB but the more the merrier. The Q8 lacks quite a bit of spec and it will be hard to compete in such a fiercely competitive market.
CAMERA AND MULTIMEDIA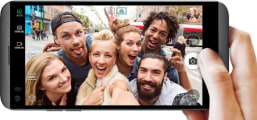 The Q8 comes equipped with a dual camera. The 13MP will have a viewing angle of 78-degrees while the 8 MP's field of vision increases to 135-degrees. The front facing camera is a 5 MP shooter with a 120-degree field of vision. Full HD recording is supported at 30fps while only HD recording is done at 120fps.
LG has managed to ramp up the cameras and giving it a much wider viewing angles increases the range of applications, provided the camera itself is good and manages to snap some good photos.
BATTERY AND CONNECTIVITY
Powered by a 3000 mAh non-removable Li-ion battery, the LG shouldn't have any problem and will manage to run the device for a whole day. However smartphones have bigger and better batteries, this is yet one of those things where LG lacks some potential.
These are some speculation we are assuming based on the results of the unveiling and so far, LG is on the weaker and less appealing side of the spectrum. It has potential and innovation but is also handicapped in terms of performance, simply because of the inferior quad-core processor.
PROS AND CONS
WHAT WE LIKED
New and innovative display
better viewing angles
Improved power management
Impressive camera
WHAT CAN BE IMPROVED
A quad-core processor
Only single sim support
Smaller display (5.2-inch) compared to others in the class