INTRODUCTION

The LG Ray is a rather simple-sounding name for one of the top smartphones LG has to offer. However, there is nothing simple about the Ray. It is a smartphone that has a detailed series of features that are run well with a larger screen attached to it. It is organized with a good display and enough space for a vast variety of different applications. It even has a great battery that works quickly and can even be removed. The LG Ray has a good arrangement that does well for a variety of requirements. It helps people with getting online from any spot and can especially run with plenty of power. It also uses a good screen that is easy to see out of.
DESIGN AND DISPLAY

This phone has a 5.5-inch display of type IPS LCD capacitive touchscreen comprises 16M colours. This is similar to what the G4, another smartphone from LG, offers. The display has around 71.6% screen-to-body ratio. This uses a 720p resolution setup to create a clear and detailed image. This phone is 158g or 5.57 ounces in weight. The LG Ray has dimensions of 152.5 x 76.4 x 9.3 mm. It is about 9.3mm thick although much of this could be thanks to the powerful processor, which is where the next section of this review comes in handy. It is available in three colour variants that are silver, gold, and titan black.
PERFORMANCE AND CONFIGURATION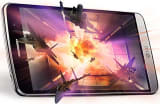 The LG Ray offers a 1.4GHz Cortex-A7 octa-core processor that provides multitask features to smartphones to increase the user interface performance. It is designed with enough cores to manage more processes and lines of data at a time. It uses 1GB of RAM to keep it running quickly too. It has a 16 GB internal hard drive as well. It loads up quickly and can get dozens of applications loaded up onto the phone at a time. It even works with a microSD card if needed. It especially does well with the Android 5.1 operating system to make it ready for use. It provides Mali-450MP4 GPU for all graphical purpose.
CAMERA AND MULTIMEDIA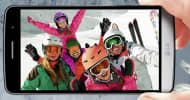 The camera quality of the smartphone is outstanding and allows users to capture best shots in any environment effortlessly. The camera on the LG Ray is prepared with a dense sensor. It uses a 13-megapixel sensor that loads up photos quite well and is especially strong for many uses. It also uses a LED flash feature and an autofocus setup that provides bright images even in low light. It can also record videos at 1080p@30fps. A secondary camera is an 8-megapixel unit. It works well with the same camera interface and doesn't take a while to load up. The lens is also very clear and arranged in a spot where the risk of one's thumb getting in the way while taking pictures will be minimal.
BATTERY AND CONNECTIVITY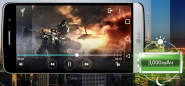 The 3000mAh battery is a removable Li-ion unit. It works with a simple plug to make it easier for the user to charge it up. It can especially be removed quickly without being too hard to use. The phone uses WiFi signals to get online and can generate its hotspot as needed. This feature allows it to stay online at any spot. This also uses Bluetooth 4.0 support to make it run quickly with wireless devices that can support the Bluetooth interface.
PROS AND CONS
WHAT WE LIKED
It does not take too much time to get the battery removed.
The process of getting this phone linked to a wireless network is very easy to handle. It uses a simple interface on the Android operating system to find and link to different networks.
The camera is very easy to use.
WHAT CAN BE IMPROVED
As good as the screen is, it could have stood to go with a full 1080p resolution instead of just 720p.
The RAM is not as strong as it should be when it comes to a phone with an octa-core processor.