INTRODUCTION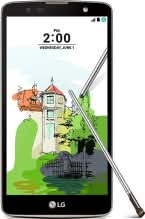 The LG Stylus 2 Plus clearly gets its name from the stylus pen that comes with it. This pen is ideal for a variety of control functions. This all comes with a phone that is larger in size and yet still feels light in weight. The phone's screen is beautiful and will continue to remain strong no matter what the stylus pen does to it.
This is a smartphone that was introduced in May 2016 and will be released during the summer of the same year. It is the second major phone in the Stylus series. This phone is for people who are looking for a phone that is easy to control and offers a special setup that is easy for all to use when trying to create a better control scheme.
DESIGN AND DISPLAY

The stylus pen that comes with this phone is slim in its design and has a good point to it. This has a plastic feel to it but it comes with a nice metallic shine and will not break apart easily. A small compartment is found on the top part of the phone to keep the pen in its place too. This compartment will lock the stylus in quite well.
The screen has a Corning Gorilla Glass 3 covering on it so it will not be hurt by the stylus pen at any time. This also creates a good reflective shine that will not be overly disruptive and will certainly add a quality look to the phone.
The screen itself is a 5.7-inch 1080x1920 screen with a 72.6 percent screen-to-body ratio. This offers a better total look that adds to the basic quality of the phone and offers more than enough space for use. It is also much more detailed than the 720p screen that the original Stylus phone from LG had.
The LCD touchscreen is housed with a big plastic body that is strong enough for more uses and still doesn't wear out quickly. In fact, the phone has a 7.4mm thickness measurement and is a mere 146g or about five ounces in weight so it won't take up loads of space while one is carrying it around.
PERFORMANCE AND CONFIGURATION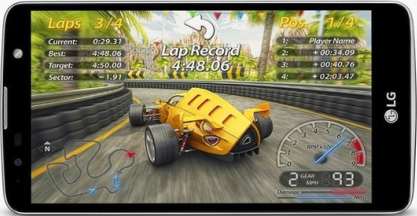 The Stylus 2 Plus is stronger than the original Stylus phone. While the original Stylus had a quad-core 1.2GHz chip, the Stylus 2 Plus offers an octa-core 1.4GHz chip. This is paired with an Adreno 505 GPU to process 3D images quite well. Multitasking is also a real possibility on this phone thanks to the 2 or 3 GB of RAM depending on the model the user gets.
The internal memory will also vary based on the model. The phone comes with either a 16 or 32 GB internal hard drive depending on the version. This point should not be much of an issue though as a microSD card slot is included to allow the user to expand the memory of the phone as a card is added.
A fingerprint scanner is also included on the back of the camera for geometrics purposes. This scanner works quickly and will identify one's fingerprint with ease so the phone will stay protected. The user has to option to get a fingerprint scan to work when trying to get the phone to start up and become accessible.
The Android 6.0 OS is also featured here. This operating system is very easy to manage and comes with all the newest programs for functionality purposes.
CAMERA AND MULTIMEDIA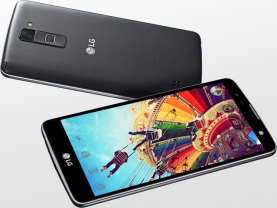 The phone comes with a 13 or 16-megapixel main camera depending on the model one gets and a 5 or 8-megapixel front camera. These cameras use LED flash features and autofocus controls to make all the pictures taken by these cameras clear and easy to see. The primary camera can also record 30fps HD video.
The phone can also play back many HD video and audio files. The Android OS makes it easy for people to load up and play back these photos.
BATTERY AND CONNECTIVITY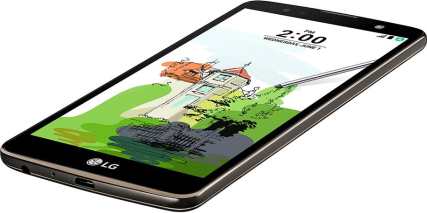 The 3000mAh battery offers about seven hours of talk time on a 3G network. It also runs with more than 300 hours of battery power on standby mode. This means that the phone will run effortlessly without using up more energy than necessary.
This phone works with several connectivity features including support for 3G and 4G networks depending on one's location. It also uses Wi-Fi support and can create a hotspot for when the user needs quick online access from any spot. This also supports Bluetooth 4.1 signals and has an FM receiver, a GPS receiver and an NFC signal for wireless interaction with different payment systems.
PROS AND CONS
The impressive design of the LG Stylus 2 Plus makes it a popular choice and a real advancement over the original version of the phone. There are still a few issues with the phone that people should look at before considering buying it.
WHAT WE LIKED
The RAM is great enough to run more apps at a given time.
The stylus pen is very easy to handle and will not crack or disrupt the screen in any way.
The 4G signal support is very powerful and will read plenty of signals in real time.
The quad-core processor keeps programs running well without risking any lagging issues.
WHAT CAN BE IMPROVED
The pixels are not as dense as what people might find elsewhere.
It can be tough to adjust the brightness on the screen.
The pen can be easily lost if the user drops it, what with the pen being so small.
It takes a bit for the camera to load up and to be adjusted due to the lens needing to respond.
Anyone who is interested in a great smartphone should see what the LG Stylus 2 Plus has to offer. This appealing phone has a good design that comes with a great stylus pen and a screen that is easily visible and easy to control. This is also powerful enough for a variety of applications, thus making it an ideal choice for all those looking for a more modern option when finding a smartphone.