INTRODUCTION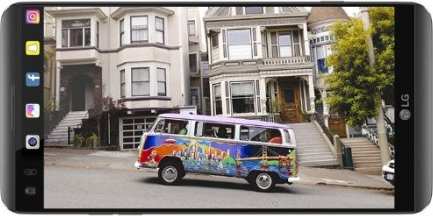 LG is launching a new phone in its V series called the V20. This brand new smartphone will have an attractive screen and is especially highlighted by how it uses the latest new Android operating system. Its immense memory support and attractive battery functionality especially make this a great phone to look forward to when it is officially released.
DESIGN AND DISPLAY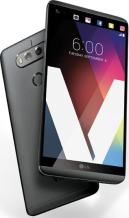 This is a smartphone that is expected to feature a 5.7-inch IPS Quantum display. This quality point has a stunning look that should offer full 1080p display functions.
The preliminary model has been measured to where it should be about 173g in weight and just 77mm thick. Therefore, its exclusive design should be very easy to carry around and use for many purposes.
This is fully expected to be made with a coated aluminum back and a glass front. The features should be properly reinforced to make the phone easy to use and secure.
PERFORMANCE AND CONFIGURATION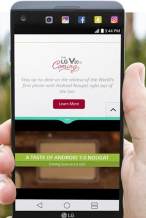 The performance on the LG V20 is expected to be rather appealing and useful. This will offer a Qualcomm Snapdragon 820 processor with a quad-core arrangement. It will also use 4 GB of RAM for more programs.
This should also work with a dual-screen support feature. This is similar to what was found on the LG V10 from a while back. This feature will allow the phone to quickly work without struggling to try and load things in any manner.
When released, customers will have the option to take in a 32 or 64 GB drive based on the model the customer chooses. The V20 will also have a microSD support setup that can handle a card of 2 TB in size or higher. This should provide anyone with an intense amount of support for getting the most out of the phone.
One of the more highly anticipated features of the phone is that it will offer Android 7.0 at launch. This is designed with a stronger battery management feature that will keep the phone from using more energy than needed.
CAMERA AND MULTIMEDIA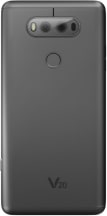 The camera feature on the LG V20 will be a 16-megapixel unit. It will use a phase detection autofocus feature to get clear shots everywhere. A 2x optical zoom is also expected to be included on this camera.
The front camera will be an 8-megapixel unit. Specifications show that it will work with many of the same features as what the primary camera already has.
The multimedia support here should have the same types of video and audio files that any other phone can handle. It will be capable of playing back many high-end files and will do especially well with 2160p files and should record them at 30fps.
BATTERY AND CONNECTIVITY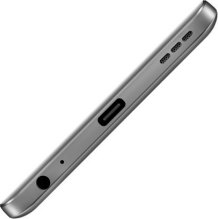 The battery on the LG V20 is being promoted as a fully removable mode with a 3200mAh power store. The Quick Charge 3.0 feature will let the user charge up the battery at a faster rate.
In terms of connectivity, this smartphone will feature a Bluetooth 4.2 link plus dual-band Wi-Fi setup. Preliminary reports also suggest it will have an infrared port and an NFC connection. It all will work with a reversible USB connector.
PROS AND CONS
WHAT WE LIKED
The screen should be bright and easy to adjust.
It should not take much time for this to connect up to a proper network when the planned interface is considered.
WHAT CAN BE IMPROVED
The microSD card should be read with ease, but it will more than likely take a while for the phone actually to load it up and make it ready for use.
The battery may come apart easily from the rest of the phone if the body isn't secured right.
Check the Comparison of LG V20 vs Samsung Galaxy Note 7
Check the Comparison of LG V20 vs LG V10 32GB