INTRODUCTION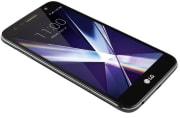 LG has announced the launch of its upcoming budgeted phone, LG X Charge which seems to offer huge battery size that the company claims will work for an entire week. This new smartphone seems to be a successor for X Power 2, as both the devices sport big battery while being priced low. LG is launching this new model on Comcast and therefore, it is going to be one of the Xfinity mobiles. Similar to the other Xfinity mobile, X Charge will provide home-based services of television casting as well as calls. This device is not the flagship device of LG as it doesn't seem to offer superior features except battery capacity. This device is based on the latest Android version, i.e., Nougat 7.0 and therefore targets the Android customers' who want a smartphone and at the same time their usage is high compared to others. LG's new release would be preferred by people involved in professions like customer service, law, consultancy, counselors, businessmen, etc.
LG X Charge is expected to be a budget phone; Let's take a look at the features that it offers which have made a buzz in town.
DESIGN AND DISPLAY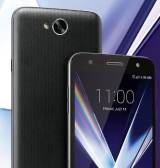 Though X Charge will not be labeled with a high-priced tag; the body is of metallic type with a double ring frame. This gives a superior look to the phone. The screen size is of 5.5inches capacitive type which hosts the resolution of 1280 x 720 pixels. This bigger size screen offers an exceptional viewing experience with vibrant and rich colors. Though the display is not of high definition quality, but still it is wide enough to enable clear image visibility. The dimensions of the phone are 6.09" (H) x 3.07" (W) x 0.33" (D). The width of the phone is 8.4mm and it weighs 164 grams only. With a bigger screen size and sleek design, the phone is not very bulky to hold in your hand.
PERFORMANCE AND CONFIGURATION
This latest LG device would feature a Qualcomm Snapdragon Octa-core processor which is clocked at 1.5GHz. A 2GB RAM supports the processor. At an affordable price range, the eight-core processor with 2GB RAM gives a power-packed performance to the user. One can perform multiple functions simultaneously without experiencing any lags. The phone also hosts 16GB of internal memory which is expandable upto 2TB via microSD card slot. The huge space on the phone serves as an alternate to your computer. There is only single SIM slot in the phone that supports 4G with Voice over LTE.
The LG X Charge is expected to be a potential Xfinity mobile and gives an alternate choice to the Xfinity users. Being labeled in the mid-range option, the phone would be a competitor for iPhones and Galaxies.
CAMERA AND MULTIMEDIA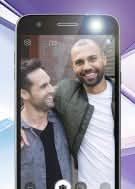 LG X Charge surprisingly offers a 13MP primary camera on the rear side which is accompanied with Flash and f/2.2 low-light lens. The rear camera hosts lots of inbuilt features like voice recognition, quick share, film effect, burst shot, etc. The camera has a 4x digital zoom to give awesome clicks.
The front shooter is of 5MP resolution power with a front facing flash and f/2.4 low light lens. Though of low megapixels, the selfie camera is loaded with smart sensors like gesture recognition, face recognition, live shot and more. The front camera gives a resolution of 2560 x 1920 pixels which is enough to capture beautiful selfies as well as video recording. A superior camera quality with the power-packed processor and unbeatable battery life makes this phone an excellent proposition for the consumers.
BATTERY AND CONNECTIVITY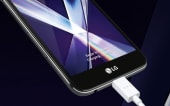 The most exciting feature of LG X Charge is its battery which seems to be of 4500mAh capacity. LG has challenged that this battery will last for a week on moderate usage of the phone. The battery supports up to 28 hours of talk time and upto 25 days of standby. If this is not enough, then you can quickly charge your phone anytime as it is expected to support turbocharge too.
When comes to connectivity, LG X Charge offers various options. It hosts single SIM which supports the Internet connectivity up to 4G and also comes with VoLTE. Apart from this, the other connectivity to the phone are Wifi 802.11 a/b/g/n Dual-Band (2.4GHz -5 GHz), Bluetooth v4.2, Hotspot, Wifi Direct, USB and Bluetooth Tethering, MIDI, S-GPS, A-GPS, and more.
PROS AND CONS
LG X Charge has its pros and cons and let us analyze them one after the other:
WHAT WE LIKED
Fantastic battery at the budgeted prices.
Quick charging option available.
Expandable memory upto 2TB
The flash on the front shooter is an added benefit
WHAT CAN BE IMPROVED
The internal memory should have been little more
The front camera hosts low megapixels
There is only one SIM slot