INTRODUCTION

Meizu released the MX4 Pro as a new smartphone that offers a big screen that has one of the best resolution totals around. It also has a stronger processor that keeps the phone running effortlessly. It especially gets online quickly with support for a variety of different connections to make it run properly.
This smartphone is for people who are looking for a stronger smartphone that is capable of getting online quickly and without any problems. It is amazing as to what this smartphone has to offer for people looking for the best possible phones on the market.
DESIGN AND DISPLAY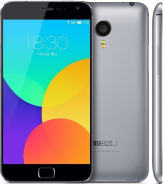 The NEGA negative LCD panel uses a LED backlight and creates a strong image that displays items well without risking problems relating to excess battery usage.It offers a 2560x1536 resolution to create a 2K display with 546 pixels per inch. It all runs with a minimal amount of energy to keep it working perfectly.
It is all on a 9mm-thick body. It is about 158g in weight and has a plastic body that adds a good dimension while being easy to hold in one's hand.
The front bottom part of the phone even has its fingerprint scanner. This feature is added to make the phone easier to control in terms of securing it. A user can save one's fingerprint scan and allow it to log that person back in when necessary. It uses the mTouch system to take accurately in a fingerprint, thus allowing the phone to work quickly.
PERFORMANCE AND CONFIGURATION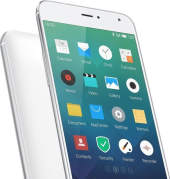 The 20nm processor on the Meizu MX4 Pro is a key part of what makes the phone work properly. The Exynos 5430 processor uses a mobile image compressor to create a lossless compression of image data. As a result, it prepared high-definition images without delay or lag.
This octa-core 1.5GHz processor will be perfect for people who are looking to keep their phones running when playing all sorts of great media files. It especially works well for 3D applications including many mobile games.
The sound quality also deserves to be heard on this phone. It uses a passive filter for generating clear and powerful sounds without creating distortion or lossy data. The Hi-Fi quality of the sound coming from the phone makes it one of the most powerful options in terms of how well sounds may be generated.
The phone also has 3 GB of RAM. It also runs with 16, 32 or 64 GB of added internal memory depending on the option the user takes in. It also runs on the Android 4.4.4 operating system.
CAMERA AND MULTIMEDIA

The Sony 20.7-megapixel camera on the Meizu MX4 is one of the most powerful units to check out. It uses a 0.3-second focus feature to create a clearer image in as little time as possible. It is used to establish a stronger control to make it easier for the phone to run without problems.
It uses a 1600 ISO light sensitivity system to take in a light quite well. The camera even works well in low light situations. Of course, this phone may also be used with a flash feature if needed.
It also shoots 4K images at 30fps and can even take 30 photos per second. It comes from the burst mode feature to keep the phone functional and active.
The front camera, which was designed by OmniVision, has a 5-megapixel sensor and a f/2.2 aperture feature. The Face AE technology system identifies light conditions and makes it easier for the phone to take clear selfies in any light.
It all works with a microphone that uses active noise cancellation. It also has a dedicated microphone to keep sounds on the phone in check. It allows the user to speak into the phone without having to worry about static or other problems getting in the way.
BATTERY AND CONNECTIVITY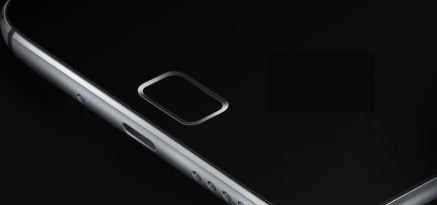 The 3350mAh battery is a popular part of the phone to check out. This phone offers more than a full day of use even when it is on a 4G network. The ability to generate images with as little light as needed is also a popular feature to see.
The phone uses 3G and 4G support features to make it work well on many online signals. The Wi-Fi signal that comes from it is an especially popular point that makes the phone capable of getting online in a variety of spots. Bluetooth 4.0 support is also included to get the phone linked up to wireless devices including wireless microphones and receivers for taking in calls on the go.
PROS AND CONS
The features of the Meizu MX4 make it a great choice for all to have but there are a few issues to spot on this phone. Here are some pros and cons relating to the phone to take a look at:
WHAT WE LIKED
The processor runs quickly enough to create detailed photos with ease.
The screen is large enough to be easy to read.
The LED backlight feature ensures that the phone can get its screen lit up without being too rough.
The strong memory on this phone allows it to run more applications in little time.
WHAT CAN BE IMPROVED
There are no card slots to use to expand the memory of the phone.
The screen protection features on the phone are not all that strong.
The fingerprint scanner can be tough to use if the scanner is not swiped properly.
The operating system is not as modern or strong as some of the newest versions of the Android OS are.
The Meizu MX4 Pro is a great smartphone choice for people to look forward to when finding an option that is appropriate and useful for many needs. People should look at how powerful the phone is and how well it can run different functions. It is ideal for people who are looking for smartphones that can use the most advanced apps around and even for those who want to take the best possible pictures while on the go.