INTRODUCTION

The MX5e is the latest in the series of smartphones from Meizu. Designed to be an upgrade over the M3s, the MX5e has been designed to be a phone that functions with one of the most intense processors around. It is made to work with many 3D programs and different functions of all sorts. Users will be impressed at how well the phone works and what makes it so strong.
DESIGN AND DISPLAY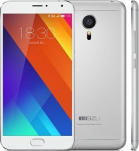 Meizu took the design process for the MX5e seriously as the company wanted a phone that looks stunning even before it is activated. This phone is an all-metal unit that uses carefully processed slots for its ports and cards. It uses 12-gun 3D sand blasting to create a smooth and even body all around. It is even fully polished to create a shiny look all around.
What's stunning is that the phone isn't all that big in terms of its physical size. It is only about 7.6mm thick and 149g in weight. It is a 5.5-inch smartphone. It particularly has a 1080p display with a 401ppi density. The AMOLED display offers a 10,000:1 contrast ratio.
PERFORMANCE AND CONFIGURATION
The Mediatek Helio X10 processor is a key part of what makes the Meizu MX5e a real stunner. This 64-bit Octa-core processor uses a stable frequency to generate a consistent amount of power suitable for even the most intense and detailed applications. It uses its battery power efficiently without forcing more power than whatever is necessary for making it all run.
This 2.2GHz octa-core processor can work with 32 and 64-bit programs alike. It especially uses 64-bit programs that are more detailed and graphically intense. The PowerVR G6200 GPU also works with many traditional processing functions that are similar to what can be found on a much larger computer. It, in turn, allows the phone to run with more power.
It also runs with 3 GB of RAM and works with 16, 32 or 64 GB of internal memory depending on the model one chooses. It does not work with a microSD card to expand its memory so users will still need to be cautious in terms of what they are using when getting the phone to start running properly.
It all operates on the Android operating system to keep the phone working well. It adds a stronger sense of control to make it easier for the phone to stay functional and to operate as well as needed for all kinds of special purposes.
CAMERA AND MULTIMEDIA

The 6P lens and Sony IMX220 software support on the primary camera make the Meizu MX5e one of the best options to choose when finding an efficient enough smartphone with a stronger camera feature.
The camera specifically has a 16-megapixel sensor with a burst mode option. It allows the user to take many photos at once. The laser-aided focusing feature also pinpoints the best possible spots to take images through, thus improving how well the phone can take pictures. A dual-tone flashlight is even added to increase the light that works on a shot.
The secondary camera uses a 5-megapixel sensor. It uses a face recognition feature to improve how well it operates with an added amount of control to make images more visible and useful.
It also runs with many traditional multimedia applications that the Android OS uses. It, in turn, offers a better approach to using a smartphone that will certainly be ideal for all users to buy.
BATTERY AND CONNECTIVITY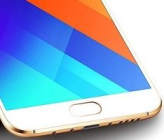 The battery runs at about 3150mAh in value. It is the typical value for the non-removable battery to keep the phone running for hours on end.
For connectivity purposes, this uses two separate sim cards. These can be accessed through the slot that can come out from the side of the phone. The two cards are used to reach different wireless signals and will do well when getting more items read from a variety of places.
It all runs on an assortment of networks. It particularly works with 4G networks to support faster downloads that are easy to manage and use for many purposes. The phone also supports Wi-Fi signals and dual band connections to get to the fastest links possible. Bluetooth 4.1 signals are also supported to allow this to link to more wireless devices and car consoles.
It even has an ambient light sensor that adjusts the phone based on how bright the surroundings are. Considering that the phone uses an impressive LED screen, this makes it easier for the user to see the phone in any light without it being too intense or tough to read.
PROS AND CONS
The Meizu MX5e is an impressive smartphone for how it offers an extended variety of great features designed to make it run well and effortlessly. However, the smartphone does have a few issues that people should look into.
WHAT WE LIKED
The large display is perfect for those who want a phone that is easy to see things with.
The processor runs quickly with the risk of lagging being minimal.
The strong camera has a software system that makes it easy for people to control its functions.
The powerful battery can charge up quickly and will not overheat while in use.
WHAT CAN BE IMPROVED
There are no features that allow the user to expand the internal memory through a microSD card.
There are no radio features on this phone.
The Android OS has plenty of unnecessary apps that take up plenty of disk space.
There are no HDMI ports on the phone although there is a microUSB port. Still, it doesn't work too well with any HDMI converter features that might be attached to it.
Anyone who needs a high-end smartphone for any intention should see what makes the Meizu MX5e stand out. This smartphone has a stronger processor than what people can find elsewhere and a powerful camera. It all runs with an efficient amount of memory to allow the phone to run fast and effortlessly.