INTRODUCTION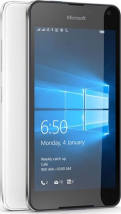 The Microsoft Lumia 650 launched in March 2016, and it is a stunner. It is amazing what a difference a little bit of metal can make. The phone looks better than even its premium flagship siblings like the Lumia 950. But those looks don't do justice to what's under the hood. Microsoft has tried to make a phone which looks good while sacrificing on performance by adding entry level hardware. But with companies like OnePlus and Huawei churning out ever impressive phones with ever low price tags, will the Microsoft Lumia be able to keep up? We find out.
DESIGN & DISPLAY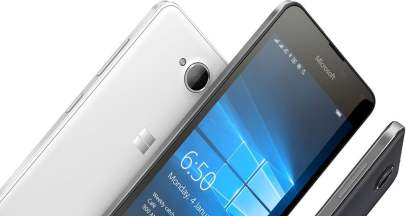 The design is what makes this phone stand out among other Lumia phones. Microsoft says that this is their slimmest Lumia ever, and it weighs in at just 122 grams, making it seem like you aren't holding anything at all. The phone is slim, elegant and has a plastic back cover with a matte finish that makes it amazing to hold. The phone has a 5 inch Gorilla Glass screen with a 3.5 mm audio jack on top and the volume rocker and the power button on the right side. The USB port is at the bottom. At the back is an 8 MP camera with a single LED flash while the front has a 5 MP selfie shooter and decent front firing speakers front firing speakers. Overall, Microsoft has come up with a gorgeous looking phone. The display might have a ppi of only 297, but its AMOLED screen looks better than most its counterparts who provide LCD screens. The difference can be seen with sharper images, better contrasts and darker blacks that are more than good enough to read emails, browse the web and watch videos. Microsoft, like always, also offers the glance on feature which is very soothing to the eyes. With excellent glancing angles and sharp colors, the Windows 10 mobile tile experience comes to life.
PERFORMANCE & CONFIGURATION

We'll just say this up front- the phone has a poor performance, on several occasions, the phone freezes up in which case you have to restart the device and sometimes even take out the battery and restart it. The Lumia 650 has also skipped on some of its more advanced features like continuum and Hello iris recognition. It almost feels like the phone provides a lot in the looks department, but leave you wanting for more performance. The Snapdragon 212 SoC does not provide the performance you might expect from another phone in the same price range. Moreover, the windows 10 build is laggy and lacks stability the Adreno 304 GPU inside barely made a difference. The Lumia 650 has a lot of bugs to fix. The phone hangs a lot and often freezes completely and thus does not give the proper smartphone experience that you might expect from a smartphone by such an established brand. The only upside to the Windows 10 mobile is that you get access to Microsoft's wide range of tools like MS Word, MS Excel, and Powerpoint.
CAMERA & MULTIMEDIA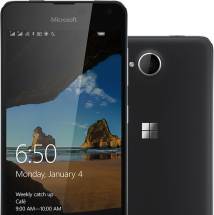 Considering the double-digit primary cameras phones usually have these days, the Lumia 650 sports a basic 8 MP f2.2 camera. Surprisingly, though, the camera fares quite well. It has a clean interface with a lot of controls and fine tuning options. There are also many filters and other advanced options online which you can drop in. These features also work quite well. Video resolution can be set manually, although it maxes out at only 720p. However, the hardware of a camera is only as good as its software and in this case the software hangs a lot causing a long storing time and the app to crash often. Photos have a lot of clarity and sharpness. They have beautiful colours too. However, you cannot expect much from an 8 MP shooter, and Microsoft seems to have squeezed out ass much as It can from its camera. The selfie shooter also managed to take some decent pictures.
BATTERY AND CONNECTIVITY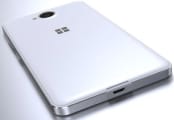 The phone has a slight 2000 mAh battery. But despite the power efficient Snapdragon processor and the 720p OLED screen, the phone still eats away as the available charge very quickly. The phone gives around 18 hours of talk time and 7 hours of web browsing and video playback. It might be enough to give you a full day's worth of charge with limited use. This battery is less than ideal, especially since it does not offer any fast charging mode either.
PROS & CONS
Windows phones are known to be a bit frugal when it comes to performance, and when you add unimpressive internals and no 1080p video recording, the phone doesn't stack up to much. Albeit, the phone does make a good first impression with a great camera, stunning looks and good enough battery. While the phone does look good on paper, once you start using it, you will begin to realize its shortcomings. Weak processor, lack of apps, a buggy OS, and nearly standstill performance will turn most buyers. So why buy this phone at all when you get better hardware and performance by phones like OnePlus and Huawei at the same price? Well, here we take a look at some of the pros and cons of this phone. WHAT WE LIKED

With a very slow processor, the phone frequently freezes no matter which app you are using(even the camera app).
The phone has a very small 2000 mAh battery.
What will deter most users is that the premium phone comes with entry level hardware.
No 1080p video recording.
The phone has a very buggy Windows 10 mobile OS.
Although the phone comes fitted with Microsoft's Office apps, it pretty much has no other decent apps.
WHAT CAN BE IMPROVED
The phone has a great screen. At the price range, you usually get LCD screens, however, the Lumia gives you an AMOLED screen with Gorilla Glass
Lumia phones are known for their camera and this one is no different. Although the primary camera is only 8 MP, it still gives great images with lots of advanced options
The phone has a great design. Unlike other lumia phones which have bright plastics and sharp corners, this phone has a metal and plastic body with a matte back finish that feel good on the hands.
The phone is very lightweight and it almost feels like you aren't holding anything at all.